Serie A are back on our screens tonight with another eight matches.
Today's fixtures are as follows:
Hellas Verona v SPAL – 1:30pm ET (ESPN+)
Lazio v Brescia – 1:30pm ET (ESPN+)
Sampdoria v AC Milan – 1:30pm ET (ESPN+)
Sassuolo v Genoa – 1:30pm ET (ESPN)
Udinese v Lecce – 1:30pm ET (ESPN+)
Fiorentina v Bologna – 3:45pm ET (ESPN2)
Cagliari v Juventus – 3:45pm ET (ESPN+)
Torino v Roma – 3:45pm ET (ESPN+)
All eyes will be on Lecce v Udinese today – if Lecce want to avoid relegation, they'll need to win this match. However, if Genoa win, Lecce and Brescia will be relegated to Serie B – where they'll be joining SPAL.
Current league toppers Juventus look likely to win against Cagliari, as do Milan against Sampdoria and Sassuolo against Genoa. As for Fiorentina v Bologna, that's harder to call – it's possible we could see a stalemate, with the match ending in a draw.
To stream six of the matches, try an ESPN Plus subscription, which you can also use to watch the FA Cup, NHL and more. ESPN and ESPN2 are both available to stream on Hulu + Live TV with a 7 day free trial, so you can watch two matches totally free today. Or, try a bundle deal with Disney Plus, Hulu and ESPN Plus – you'll be able to watch thousands of hours of top content with your live sports, from classic Disney movies to the MCU and more.
Related Articles

Stream thousands of exclusive live events and on-demand content. Watch at home or on the go. Cancel any time.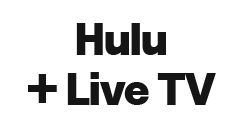 Tune into the shows everyone is talking about. Sign up now and start saving money.