Watch Gordon Ramsay: Uncharted season 2 with Hulu Live TV.
The second season of Gordon Ramsay's Uncharted is set to premiere tonight, June 7, at 10 PM (E.T.) on National Geographic.
The British chef is internationally known for his 16 Michelin stars. He is a beloved restaurateur and T.V. personality.
In Uncharted Season 2, he travels across the world. The seven destinations explored in the series are Norway, South Africa, Indonesia, Tasmania, India, Louisiana, and Guyana.
In every location, he will experiment and learn about the local flavors, before being tested by an acclaimed local chef.
All of the episodes focus on gathering an in-depth understanding of the local culture through masterful regional food.
Season 1 of Gordon Ramsay Uncharted is available to stream on Disney+. You can access their 7-day free trial right here. After the free trial, this streaming service costs just $6.99 per month or $69.99 per year.
Gordon Ramsay Uncharted Season 2 is available to stream on National Geographic, or you can stream with Hulu Live TV. Find out how to tune in with this service each week by signing up for a free trial here.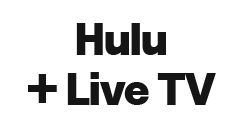 Check out top Gordon Ramsay Shows on Hulu Live TV now.