MLB has been in full swing since July 23rd and continues today (July 29th) with three games: Colorado Rockies vs Oakland Athletics, Los Angeles Dodgers vs Houston Astros, and Seattle Mariners vs Los Angeles Angels.
Today's line up is as follows:
Rockies vs Athletics – 3:40pm ET (ESPN)
Dodgers vs Astros – 7:10pm ET (ESPN)
Mariners vs Angels – 10:10pm ET (ESPN)
The MLB season could be in jeopardy, however – the coronavirus outbreak in the Miami Marlins team, with 17 players testing positive, has already caused postponements. Dr Anthony Fauci commented the situation 'could put [the season] in danger', but also said: 'I don't believe they need to stop, but we just need to follow this and see what happens with other teams on a day-by-day basis'.
Commissioner of the MLB, Rob Manford, also spoke on the issue: 'A team losing a number of players that rendered it completely noncompetitive would be an issue that we would have to address and have to think about making a change', but what action could be taken 'depends on the circumstances'.
For now, you can stream today's games with a Hulu + Live TV 7 day free trial. A Hulu free trial will also give you access to Hulu's massive content library, with hit TV shows like Watchmen and movies like A Quiet Place. You can also grab a bundle deal with Disney Plus and ESPN Plus, which will give you access to even more top content like Disney Plus original The Mandalorian. Why not try a Hulu free trial today?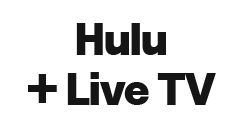 Tune into the shows everyone is talking about. Sign up now and start saving money.