The second episode of Keeping Up With The Kardashians, season 18, is airing tonight for US fans.
Viewers were stunned last week to see a huge fight break out between Kim and Kourtney, which quickly turned physical.
It was triggered by Kim implying that she and Khloe had a superior work ethic, and Kourtney got offended.
Tonight's episode will focus on the aftermath of the altercation, with Kim and Kourtney going to Armenia to baptise their kids.
Meanwhile, Kourtney considers making a big change to her life as she realises she's unhappy. Fans have speculated she is leaving KUWTK after her November announcement she would be appearing less often in episodes.
The first part of Fights, Friendships and Fashion Week also saw Kylie Jenner become too unwell to carry out work obligations in Paris, and this drama is set to continue.
Fans can tune into the show at 8/7c on E! Here's how you can watch it:
Sling TV – A Sling Blue free trial offers unlimited entertainment options.
FuboTV – Make the most of your free trial immediately with a huge range of TV shows.
Hulu – Get all the top TV shows with Hulu Live TV right away.
AT&T TV Now – Stream both live and on demand TV with no contract now.
YouTube TV – Enjoy the latest episodes of your favourite shows instantly
Other news reveals that Amazon Prime Video has been working hard behind the scenes to build up a massive movie and TV library.
As they're aware of how much fans enjoy streaming series like Keeping Up With The Kardashians, the platform is now providing subscribers with the best value for money with its standalone service priced at just $8.99 a month.
Furthermore, the platform now has over 14,000 movies – which is three times as many as competitors like Netflix!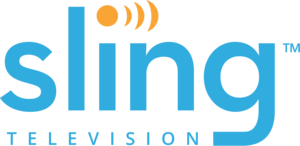 Love watching Keeping Up With The Kardashians? We do too! Get your free trial of Sling here.