As The Last Dance airs on ESPN and Netflix, Larsa Pippen – ex wife of Scottie Pippen – has taken to social media about a point the docuseries brought up.
The Assyrian Lebanese model is known for her stint on the Real Housewives of Miami, marriage to basketball player Scottie and being friends with the Kardashians.
The second episode of The Last Dance focused on Scottie, including a contract which paid him $18 million over five years – making him incredibly underpaid.
However, Larsa said on Twitter that her ex husband ended up making over $100 million during his career, so as she said – 'Thnx for your concern Scottie did ok'.
Larsa appeared in headlines in July 2019 for speaking out about Jordyn Woods and Tristan Thompson, saying that the cheating scandal wasn't a big shock to those in the inner circle.
To catch up on The Last Dance, ESPN can be streamed on Sling TV and Hulu with Live TV.
As for the Kardashians, KUWTK is airing season 18 each Thursday on E! Here's how you can watch it:
Sling TV – A Sling Blue free trial offers unlimited entertainment options.
FuboTV – Make the most of your free trial immediately with a huge range of TV shows.
Hulu – Get all the top TV shows with Hulu Live TV right away.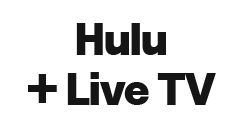 Unlimited movies, TV shows, and more. Watch anywhere. Cancel anytime.

Big names. Gripping storylines. Addictive watching. Sign up now and cancel any time.

Choose from thousands of TV shows and movies. Get stuck in with no fixed contract now.