Fans are eagerly awaiting the third season of Charmed, and there isn't long to go as it comes out in January 2021. Furthermore, there will be 25 episodes to get through so there is still plenty of action with the sisters to watch. Here's everything you need to know.
When will season 3 of Charmed come out on The CW?
The third season of Charmed will premiere on January 24, 2021. The title was renewed by The CW back on January 7, 2020. It's expected that unproduced episodes from the second season will be airing as part of the third instalment.
Will there be another season of Charmed?
There is no word just yet on a season 4 of Charmed, but we'll keep our fingers crossed!
Season 3 spoilers and fan theories
The information available about season 3 is thin on the ground so far, but there are plenty of fan theories to keep us going. For example, many want Julian and Vivienne to be stopped so that Rosemary is revived. Another hope is that Jordan is freed from his curse.
Other chats involve sorrow for Florence, with plenty of fans feeling that she didn't deserve to burn and die in such a horrible way. General hopes include a desire for more use of powers, Macy and Mel bonding more as sisters and predictions that there will be a time jump.
Charmed season 3 cast
Madeleine Mantock – Macy Vaughn
Melonie Diaz – Mel Vera
Sarah Jeffery – Maggie Vera
Rupert Evans – Harry Greenwood
Jason Diaz – Antonio
JJ Hawkins – Kevin
Is there a trailer for season 3?
There does not appear to be an official trailer just yet, but we expect there is one on the horizon.
Season 2 recap – what happened?
Fans were left with plenty of cliff hangers at the end of season 2, as Julian told Aunt Vivienne that he would do whatever it takes to bring her Macy. Elsewhere, Harry and Macy's romance was poised for potential disaster as Harry asked Maggie to change his feelings for her sister.
In season 3, Maggie takes on her career goals while Mel takes on a new love for activism and Macy goes back to her roots in science.
Where is Charmed filmed?
Charmed is primarily filmed in Vancouver, British Columbia, Canada. This is also the location for the filming of many other shows from The CW.

Unlimited movies, TV shows, and more. Watch anywhere. Cancel anytime.

Big names. Gripping storylines. Addictive watching. Sign up now and cancel any time.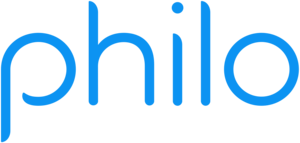 Choose from thousands of TV shows and movies. Get stuck in with no fixed contract now.