Michael C Hall will be returning to our screens after over half a decade away, reprising his role as Dexter in the classic serial killer murder mystery saga.
There is plenty to be excited about for the upcoming revival, so here's everything you need to know.
When will the Dexter reboot come out on Showtime?
So far, we know that the new series will have 10 episodes and go into production in early 2021. Providing everything goes well, there will be a release date at some point in Fall 2021.
Will there be another season of Dexter?
There is no talk of a season two for the Dexter reboot just yet, but if the first instalment does well we see no reason why another one won't be on the horizon!
Dexter revival spoilers and fan theories
What we know so far is that the new show will be set a decade after the setting of the original final season. The ending of season eight in 2013 saw Dexter go into self-exile, and so we will presumably see what he's been up to since.
A synopsis reads: 'Set 10 years after Dexter Morgan went missing in the eye of Hurricane Laura, the revival sees the character now living under an assumed name in a world away from Miami.'
Dexter reboot cast
Excitingly, we know that Michael C Hall is reprising the role of Dexter Morgan. There have been no other characters confirmed, but fans are hoping Dexter's adopted sister Debra shows up. This seems unlikely, as Dexter turned off her life support and laid her to rest in the ocean in season eight.
Fans also want Rita to appear in new episodes, but actor Julie Benz has sadly passed away.
Is there a trailer for the Dexter reboot?
Currently, the only trailer is a 10 second teaser on YouTube which doesn't give too much away, but we hope there will be a full trailer around a month before the show makes its debut on Showtime.
Dexter recap – what happened?
The original series focuses on Dexter Morgan, who has a troubled childhood and his guardian immediately recognises his psychopathic tendencies. He is a blood-spatter expert for the Miami Police Department by day and a serial killer at night.
Where is Dexter filmed?
The first show was set in Miami, Florida, but most of the scenes for outside were shot in Long Beach, California.

Unlimited movies, TV shows, and more. Watch anywhere. Cancel anytime.

Big names. Gripping storylines. Addictive watching. Sign up now and cancel any time.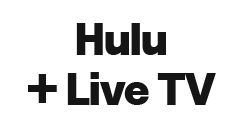 Tune into the shows everyone is talking about. Sign up now and start saving money.