Overview
Hulu is truly one of the originals when it comes to popular streaming services. It officially launched in October of 2007, just two months after Netflix debuted. At its launch, Hulu started with 220 shows and 148 feature films that subscribers could watch. By 2011, it was on track to reach 1 million subscribers.
During the first few years of providing content, Hulu allowed users to either view most of its content for free by watching advertisements or subscribe to their services for a fee. The paid subscription still featured advertisements, but not as many, and offered users access to more unlimited content. Alternatively, they could pay even more to remove ads completely.
Today, Walt Disney Direct-to-Consumer and International is the parent company of Hulu, allowing the service to feature specific types of Disney and American Broadcasting Company-related content.
Today, the Disney corporation reports that Hulu has over 32 million subscribers in the United States. While that might seem small compared to streaming giants like Netflix, it's a number that is steadily climbing as Hulu starts to offer more original programming and extra features.
Hulu + Live TV launched in 2017, in an effort to keep up with other live streaming services like YouTube TV. Hulu + Live TV is marketed as an alternative to cable television with over 65 channels that include sports, news, and entertainment. Hulu Live also gives you full access to the entire Hulu streaming library of your favorite shows and Hulu originals. You can also watch entire seasons of shows that are stored in the library, while catching new episodes live when they air.
You can customize your Hulu Live experience with several add-on packages that will give you more channels and a better streaming experience. Hulu + Live TV also gives users the opportunity to record their favorite shows live, so you can essentially build up your own Hulu library by the shows, movies, and more that you add to your DVR storage. Curious to know more about how that works? We'll dive in a little deeper – just keep reading!
While these two particular streaming options fall underneath the umbrella of the same company and aren't necessarily competitors, there is still a choice to be made between the two for the conscious consumer. So, which service is better?
Pricing and Plans
Device Support
Pros and Cons
Top Shows and Movies
Number of Streams
Special Features
Pricing and plans
There is actually a rather large pricing gap between Hulu's original basic plan and Hulu + Live TV. It might be the most notable difference between the two services, and the biggest thing that drives consumers when it comes to which one they choose.
The original Hulu Basic service is only $5.99/month. For that amount, subscribers will have:
Full access to Hulu's library of ad-supported content
The ability to add premium features and add-ons
Streaming on up to two screens
You can also make a slight upgrade to Hulu Plus, which allows you all of the same features, but the ads are removed from the library of on-demand content.
Hulu + Live TV costs $54.99/month. If that seems like a huge jump from Hulu Basic, well – it is! But, the two services are really two very different things.
Hulu Live not only gives subscribers all of Hulu's content library (including original shows), but it offers the following as well:
Live programming from over 65 channels
News, sports, and entertainment
Several channel add-on features
Streaming on up to two screens (can be unlimited with an additional fee)
With so many live channel options, the number of shows and movies available on Hulu + Live TV is practically endless.
Device support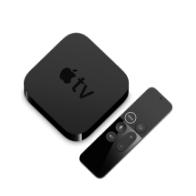 Apple TV

Hulu

Hulu Live TV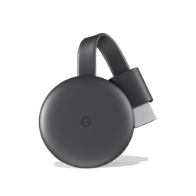 Google Chromecast

Hulu

Hulu Live TV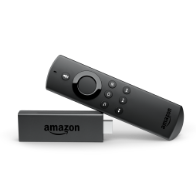 Amazon Fire TV Stick

Hulu

Hulu Live TV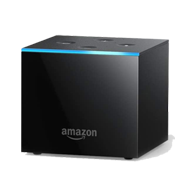 Amazon Fire TV Cube

Hulu

Hulu Live TV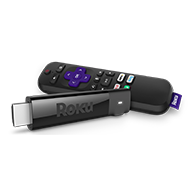 Roku TV

Hulu

Hulu Live TV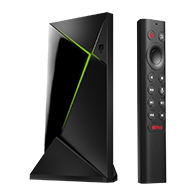 Nvidia Shield TV

Hulu

Hulu Live TV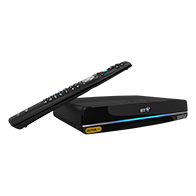 BT TV

Hulu

Hulu Live TV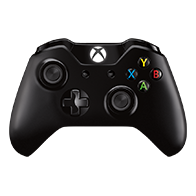 Xbox One

Hulu

Hulu Live TV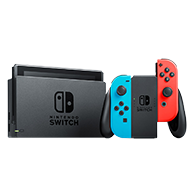 Nintendo Switch

Hulu

Hulu Live TV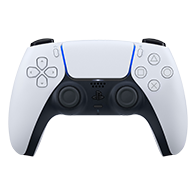 PlayStation

Hulu

Hulu Live TV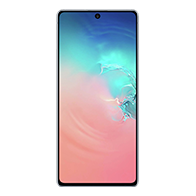 Android

Hulu

Hulu Live TV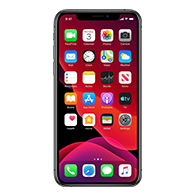 iOS

Hulu

Hulu Live TV
Even though these services are offered by the same company, they vary slightly when it comes to devices that support them.
The classic Hulu app for Hulu Basic will allow you to stream on the following devices:
Apple TV
LG TV
Roku/Roku Stick
Samsung TV
Sony TV
TiVo
VIZIO TV
Hulu + Live TV has several additional device options, including:
Playstation 4
Android TV
Nintendo Switch
Fire TV/Fire Stick
Apple TV
Chromecast
Xbox
Samsung TV
LG TV
Pros and cons

Watch Now
Pros
Purchase a bundle deal. Hulu, Disney+ and ESPN+ are available to purchase as a bundle, giving subscribers savings of over 25%.
Watch Hulu Originals. Top content such as The Handmaid's Tale is available exclusively on the platform, providing appeal for many.
Purchase add-ons. There is the option to add further services, such as HBO, Cinemax, Showtime or STARZ, to your subscription.
Cons
Ad-supported plan still costs money. Some streaming services don't require a paid plan for an ad supported service.
Add-ons are expensive. For example, adding HBO costs an additional $15 per month, which adds up quickly.
Ad-free plan is quite expensive. Compared to other platforms, such as Disney Plus, the ad-free plan costs more per month.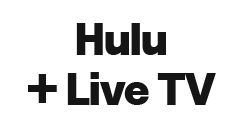 Watch Now
Pros
Access to the full on-demand streaming library. This means you will be able to watch the full range of Hulu Originals as well as live TV channels.
TV Everywhere logins. These are available for apps on 14 channels.
Kids Mode available. Parental controls can be activated to monitor what kids are watching. To do this, create a user profile which has Kids Mode enabled.
Cons
Compatible device limitations. Some devices may not work with Hulu + Live TV. For example, only select Roku models are compatible at the time of writing.
Length of free trial. Some streaming services, like Amazon Prime Video and Netflix, offer 30 days free before a paid subscription is activated. Hulu Live TV offers seven days.
Technical issues. Customers will sometimes experience error codes when accessing the app or website, or there could be glitches which slow down the user experience.
Top shows and movies
With such a leap in pricing between these two offerings, it's important to know what type of content you'll be getting with each.
Hulu Basic's offerings are considered "on-demand," and are all part of Hulu's expansive library of network shows, movies, and original content. The library is never a disappointment, treating subscribers to both new and classic television shows, including:
30 Rock
Seinfeld
Rick & Morty
Grey's Anatomy
This is Us
Hulu is a great place for those who love a touch of nostalgia, too, offering cult classics like Buffy the Vampire Slayer and the X-Files.
What really set Hulu apart was the 2017 premiere of its original show, The Handmaid's Tale. The dystopian series is an adaptation of Margaret Atwood's 1985 novel of the same name. The show was the first of its kind offered by a streaming service to win an Emmy in 2018 for Outstanding Drama. Hulu has continued to offer a successful variety of original content, including shows like:
Little Fires Everywhere
Killing Eve
Shrill
The Act
Hulu has also started to become known for reviving fan-favorite TV shows that other networks dropped. Two of its most notable revivals are The Mindy Project and Veronica Mars, which originally aired on UPN and then The CW for three years, with its final season airing in 2007 before the reboot.
Because Hulu stays up-to-date with current shows, you only have to wait about 24 hours to see the latest episode of your favorite show after it airs, even with the basic plan. Compare that to an even more popular service, like Netflix, where you typically have to wait months for a show's season to be available. In that way, even Hulu's basic plan provides you with more in this regard than Netflix, which costs more per month.
Having Hulu Basic doesn't limit you from its content library at all. You still get new shows, classic programming, and original content all in one place. The only difference between the basic and premium versions is that you'll have to watch a few ads along the way. But, Hulu Basic remains the home of great network content that you can watch a day after it airs. For the price the service is offering, it's truly one of the best in the game if you're on a budget and don't need to watch live TV.
Hulu + Live TV uses the slogan 'More than just live TV streaming'. The streaming service is offered as an alternative to traditional cable, giving users not only 65+ live channels but the entire Hulu Basic library, as well. It's a unique combination that not many other streaming services can offer. Because Hulu Live makes its own content but also is offering live programming from other networks, it's truly like having everything you need in one place.
While Hulu + Live TV tends to focus on shows from other networks, it doesn't have any originals or standalone shows/movies. But, because it features Hulu Basic's original content, including hit shows like The Handmaid's Tale, Hulu Live can almost feel like a large upgrade from Hulu's basic package. This is because you can take advantage of the original offerings as well as any live TV programs you want to watch right away instead of waiting 24 hours.
What is unique to Hulu + Live TV is that you can create a customized profile for your viewing preferences. Think of it as a type of 'queue,' but for live TV. If you know you like certain channels, shows, or movies, you can customize your preferences and see the content you want to see first.
For some, that might include breaking news stories. Thankfully, Hulu Live has all of your favorite national news stations, including:
You can watch all of your favorite news programs live, or record them and catch up with breaking stories later in the day.
If you're a sports fan, Hulu + Live TV won't disappoint, allowing you to watch live games on channels like ESPN and The Golf Channel.
Even the kids can take advantage of Hulu Live, and it's a great way to replace expensive cable programming in the process. The streaming service offers children's networks like Disney, Disney XD, and Disney Jr., as well as Universal Kids and Boomerang. Hulu's basic package pulls content from some of these networks, but it will only allow you to stream shows once they've already aired.
The interesting thing about Hulu + Live TV is that you'll never run out of things to watch. Even if there is nothing on live that piques your interest, remember that you still have Hulu Basic underneath it all. All of the content that is offered on Hulu Basic is included in your Hulu Live package, so you can enjoy everything Hulu's original package has to offer without paying extra for it. You'll get all of Hulu's top shows to fall back on if nothing on live TV sparks your interest at any given time (but with over 65 channels, that will be a rare occasion!).
Special features
Even Hulu Basic has some notable special features that make the inexpensive price tag even more worth it. Some of those features include:
The ability to add premium channels like HBO Max and Starz
A "bundle subscriptions" offer that allows you to add Disney+, ESPN, Spotify, and Sprint
It should come as no surprise that Hulu Live has more features, considering the cost. Some of those additional special features with the live programming include:
Recording live with 50 hours of storage
Streaming on up to two devices at home or on the go
No hidden fees
No contract
Enhanced cloud DVR capabilities
Unlimited screen capabilities
Entertainment add-ons
Because there are no contracts involved with Hulu, it's easy to change your subscription plan at any time to meet your needs and work with your budget.
It's important to note that some of the special features for both Hulu Basic and Hulu Live are only available for an additional fee. For example, equipping your account with unlimited screen capabilities costs more. But, for larger families who want to watch different things at once, it can be a worthy investment.
Value
Again, the value between these two services is probably the most notable way to compare them.
At just $5.99/month, Hulu's basic plan gives you hundreds of different programs and movies to watch, and if you're looking for new shows, you'll typically only have to wait 24 hours from their time on air in order to see them. The additional channel add-ons, including HBO Max and Starz, are the same price for Hulu Basic users as they are for Hulu + Live TV subscribers.
If you're willing to sit through a few ads while you're watching a program and you're content with having a content library rather than live television, the Hulu Basic package provides tremendous value. There's a reason it remains Hulu's most popular package to date.
Hulu + Live TV is also great value for everything you get. In one convenient package, you can truly cut the cord with cable television and enjoy over 65 networks of programming live at your fingertips. Things are included in this package that aren't always included in standard cable packages, including many news and sports networks, without having to pay extra.
Unfortunately, one of the drawbacks to Hulu Live is that some of the add-ons can be expensive. The enhanced cloud DVR add-on will give you 200 hours of cloud storage for your favorite shows, but it's an extra $9.99 a month. The same price goes for the unlimited screens add-on.
User experience
Hulu recently went through a complete design overhaul of their interface. That includes both Hulu Basic and Hulu + Live. One of the nice things about both of these packages falling underneath the same company is that no matter which one you decide to use, there will be consistency. So, if you eventually decide to upgrade to Hulu Live, you'll already be familiar with the layout and how to use Hulu's features.
The new redesign features things like large templates, improved navigation, and they've made it easier for subscribers to discover new programs and movies based on their interests and watch history.
If you decide to use Hulu from your phone, tablet, or another device, you'll notice some design upgrades in the app as well.
Finding a specific title in either of these services is easier than ever, and the Hulu Live guide has also been made more user-friendly for browsing live programming.
Which service is better?
Because these are two services underneath one brand, it's hard to determine which one is actually better. Instead, the 'winner' depends on what you're looking for in a streaming service.
If you're content with having an expansive library of content, updated current shows, movies, and more, then Hulu Basic provides incredible value, and you'll never run out of content to watch.
But, if you're used to cable programming or you want to take advantage of live TV, Hulu + Live TV is actually cheaper than most cable packages and includes more channels. Plus, it includes all of the content and features of Hulu's basic package, so you're getting both for one price. If you have children at home or several family members living under one roof, you can also opt to upgrade to unlimited screens to make everyone happy without having to purchase an entirely separate package.
There is no real winner here because these are two different services for people with different needs. But, as stated above, Hulu has made it easy to switch subscription services whenever you want. There are no contracts to deal with no matter which option you choose, so you're never forced to choose one particular thing.
The best thing to do to decide which of these packages is "better" is to determine your needs. For most people, in this case, that will likely be reflective of their budget and how much they want to spend on a television package.
Our Choice

Tune into the shows everyone is talking about.
Sign up now and start saving money.
Terms and Conditions Apply