Overview
So you want to choose a new streaming service. You've heard of the streaming giant Netflix, but have you heard of the ever-increasing popularity of Roku? The founder of Roku, Anthony Wood, actually worked with Netflix on their very first forays into the streaming world. Let's look at both streaming services to help you decide in the battle of Netflix vs Roku.
Netflix
Netflix: it's everywhere. Stream it on your phone, tablet, TV, and laptop. Most platforms integrate it, and it seems like most people have it too. But Netflix wasn't always a streaming service – when it started in 1997, it was an online DVD rental service. Its main competitor wasn't Amazon, but Blockbuster, a chain that now only has one single US store standing in Bend, Oregon. Blockbuster even offered to buy Netflix in 2000.
By 2007, Netflix had delivered its billionth DVD and had developed an online video-on-demand service that was far surpassing its earlier DVD delivery legacy. Starting with less than 1,000 shows available on their online platform, Netflix has since expanded to house over 4,000 films and 1,000 TV shows in the US alone. With over 180 million subscribers across 190 countries, Netflix memberships allow you to stream on up to 4 devices at the same time.
Netflix was also creating original content as early as 2006 with Indie films like Sherrybaby premiering at the Sundance Film Festival. Now Netflix has found its niche with the binge-watching, cult-following successes of shows like Stranger Things and 13 Reasons Why. From its wacky and watchable Netflix Original documentaries like Tiger King to epic films like the Irishman, Netflix has no end of original content to watch to your heart's content.
Roku
Roku was born out of a shelved Netflix project. In 2007, Netflix was working on a set-top box that allowed Netflix to be streamed directly to TVs. However, Netflix thought this project was too risky as it might put off future investors, so they put an end to the idea. Instead, Roku TV founder Anthony Wood, who was working on the project at Netflix, started Roku, to launch these boxes without Netflix taking a risk.
Roku was born, as an affordable set-top box with the potential to be upgraded regularly with new channels. Roku has increased its visibility each year, with the addition of services like Apple TV, Amazon Prime, and of course, Netflix. Now, Roku services are available from a streaming device, which you plug into your TV, connect online, and go. With over 4,000 free and paid channels, Roku's biggest selling point is the price. Once you've bought your plug-in, you can stream free TV without a monthly subscription, and add payment details for potential rentals and purchases.
As Roku is much younger than Netflix (it was born from Netflix, after all), it is only just allegedly embarking on its original content journey. It has, however, expanded with its very own Roku TV, putting it ahead in one aspect of the Netflix vs Roku debate. Roku has seen a record-breaking expansion in 2020, with a new 3 million subscribers at the start of 2020 alone. It's now home to almost 40 million Roku accounts and over 13 billion streaming hours worldwide.
Pricing and Plans
Device Support
Pros and Cons
Top Shows and Movies
Number of Streams
Special Features
Pricing and plans
The three Netflix plans range from basic to premium but they all provide the same extensive catalog for its viewers to enjoy. Netflix is also fully compatible with all the screens you could want, from your phones to your TV and tablet.
Basic Plan – $8.99 a month to watch on a single screen, at any time. The first month is entirely free, and you can cancel whenever you want.
Standard Plan – $12.99 a month for all the benefits of the basic plan, with two screens, and glorious HD definition too.
Premium Plan – $15.99 for streaming on up to four screens at a time and the ability to watch content in ultra HD.
With each new screen, you also gain the ability to add a new user profile to a single account. At any time from anywhere in the world, you can have access to your own fully customizable content list.
With Roku, you're only paying for the streaming device, and the free content remains free without a subscription required.
Roku streaming devices include:
The Roku Express ($29.99) – free after initial purchase with access to all channels, with remote and HDMI cable.
The Roku Premiere ($39.99) – free after initial purchase with access to all channels, with 4K, HD, and HDR streaming available and a remote, and a premium HDMI cable.
The Roku Premiere+ ($84) – same as the premiere package with a more enhanced TV remote and 4x the wireless capabilities.
As an integrated platform, you can add your subscription services like Netflix or Amazon Prime and will only need to pay for any rental or paid movies. You could also purchase a Roku TV rather than the player, with prices varying depending on the manufacturer.
Device support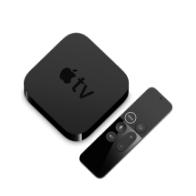 Apple TV

Netflix

Roku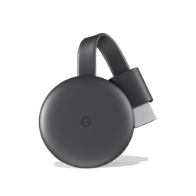 Google Chromecast

Netflix

Roku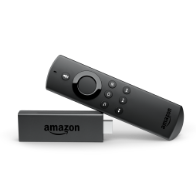 Amazon Fire TV Stick

Netflix

Roku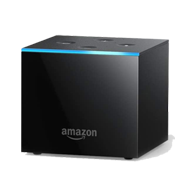 Amazon Fire TV Cube

Netflix

Roku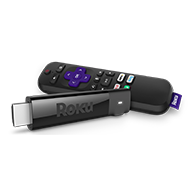 Roku TV

Netflix

Roku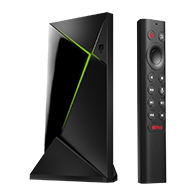 Nvidia Shield TV

Netflix

Roku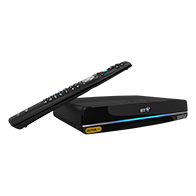 BT TV

Netflix

Roku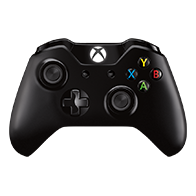 Xbox One

Netflix

Roku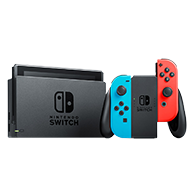 Nintendo Switch

Netflix

Roku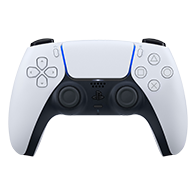 PlayStation

Netflix

Roku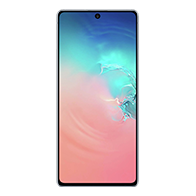 Android

Netflix

Roku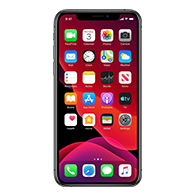 iOS

Netflix

Roku
Netflix is viewable on:
Smartphones and tablets
PCs & laptops
Smart TVs
Set-top boxes
Games consoles & Blu Ray players
Plug and play (Roku, Apple TV, Amazon Prime)
Roku is accessible from:
Roku plug and play
Roku TVs
The Roku app on your phone or tablet also works as a companion to your Roku device.
Pros and cons

Watch Now
Pros
No commercials. There's nothing worse than watching your favourite TV show or movie and having an advert interrupt you part way through. With Netflix, you pay the monthly subscription and get immediate access to the content library.
Downloadable content. If you're going on a long journey or commute on public transport which doesn't have access to WiFi, it can be handy to have a collection of your favorite films or series downloaded onto your phone.
Various membership plans. Netflix understands that streaming isn't 'one size fits all', so you can go with basic, standard or premium. If you're on a modest budget, you can go for the basic plan. If you have a family and want to give them all access, you can stream Netflix on four screens at once with the Premium plan.
Cons
Content library varies according to location. You may be excited to read a news article revealing your favorite show or movie is now available on Netflix, only to discover it's available for subscribers living in a different part of the world.
Rotating content. Because licensing deals expire, people run the risk of getting into a TV series or bookmarking a movie to watch later, then being disappointed to find that it's been removed from the content library.
Data cap. If you don't have unlimited data on your mobile phone or tablet while you're using Netflix, you may find that the streaming service uses it all up rapidly.

Watch Now
Pros
Wide variety of content and versatility. You have a lot to choose from in terms of content. From classic movies to TV shows and even children's programmes, there is something for everyone with Roku, especially with the possibility of adding your regular subscriptions.
The Roku Channel is free. Setting up a Roku account is free of charge, and so is The Roku Channel and all the content you get there. You can use the app to view it on your preferred device.
There is no monthly payment for Roku. With Roku devices, there is an upfront payment that you need to cover, but then if you do not choose to add any subscriptions, then you do not pay any more fees after that.
Cons
You still have to pay for the monthly subscriptions if you want them. Having the option to add subscriptions is a plus, but the fact that you still have to pay for them normally is less than ideal.
The free content available is limited. You do get free content with your account, which is great, but obviously, it is not too varied. You're not exactly getting millions of blockbusters on The Roku Channel.
The free content is outdated. There are not too many blockbusters, and some of the titles are simply old. A lot of the content available is outdated or merely a little "tired". Don't expect the latest titles to show up here like they do on Netflix.
Top TV shows, genres and channels
Netflix
Netflix has undoubtedly boomed in the past five years due to its ability to cultivate cult-followings. From Stranger Things to The Stranger, here's the top 5 in original content from Netflix.
Stranger Things
In 1983, in the town of Hawkins, Indiana, strange things began happening. It starts with a missing boy, a sinister creature, and a rag-tag group of kids determined to find their friend. By the end of Season 3, you're questioning everything and teetering on the edge of every cliff-hanging episode. If you're not anxiously awaiting the next season, we recommend you jump into the addictive show.
13 Reasons Why
In this heartbreaking, heart-rending and heart-warming show, high school student Clay Jensen comes to terms with the death of his friend Hannah Baker. The voice of Hannah tells a torrid tale of bullying and abuse, and the trail she lays down explores how these ultimately led to her death. Unique in its portrayal of Hannah, this show has a new angle ready for every season.
Queer Eye
Netflix has this unique ability to take on old classics and make them into a popular Netflix Original. Queer Eye is good for your soul, as the Fab Five (a new five compared with the 2003 original) travel across the US, helping people reboot their lives. From celebrating culture to rediscovering what makes you happy, QE is the perfect show to binge-watch if you're feeling down.
Netflix True Crime
We're all on the edge of our seats every time another true crime documentary comes along on Netflix. From the one that spearheaded it all, Making a Murderer, to spin-off true-story dramas like Mindhunter, you can't help but watch them all. Try the baffling mystery of The Staircase, hard-hitting The Keepers, or even the quasi-crime, hilarious rollercoaster that is Tiger King.
Netflix Hard-Hitters
Netflix went into the Oscars with 24 nominations. The Irishman alone was nominated for 10. The Irishman is undoubtedly an epic, as are the ground-breaking changes the Catholic Church saw in the Two Popes. We're keen to see what Netflix does next, as their latest releases (like Marriage Story) go deep into lives pushed to the darkest extremes.
Roku
Roku's 500 apps easily make it a platform of endless browsability. You can stream over 10,000 free films from the platform, with content that is updated regularly to ensure you can watch all your favorite films and shows.
The Roku Channel
The Roku Channel is exclusive to Roku and allows you to watch thousands of free films, sports, and shows. The Roku Channel also allows you to add premium subscriptions for HBO, Showtime, and Starz (a US-only feature). In the US you can also add a subscription to Kids & Family as part of your Roku Channel experience if you're not sure what to watch on a rainy afternoon.
FilmRise Free TV
Over 10,000 free films and TV shows on one channel alone. The content changes daily, too, so you won't be stuck for new content. You can find anything from 21 Jump Street to Hell's Kitchen with this one-stop-shop of binge-worthy content.
CW Seed
From your hilarious classics like 'Whose Line Is It Anyway?' to popular shows like Pushing Daisies and Everybody Hates Chris, the CW Seed channel is a free channel that allows you to browse the modern classics without a login or subscription required.
Bon Appétit 
There's a whole channel for people that love food. Conde Nast Entertainment brings you everything with its food-focused programs, from BBQs to bake-offs and gourmet food. Enjoy everything that cuisine has to offer without having to pay a penny on Roku.
Pluto TV
Pluto TV is entirely free and all-encompassing in its genres, films, and TV shows. There's Pluto TV Movies, Pluto TV Drama, Pluto TV Sports, Pluto TV Food, and then your classics like Ghost Dimension and FBI Files. Thousands of free films and shows all in one handy place.
Special features
Netflix add ons are revolutionizing the way people use Netflix. For some work-related fun, you can use Netflix Hangouts to make it look like you're on a conference call while watching some of your favorite films. You can also have a Netflix Party to socialize with friends from the comfort of your own home. There are even some Netflix secret codes to help you access hidden channels like your family-friendly Christmas films. From monitoring how long you spend on Netflix to learning another language, Netflix add ons and codes are a free way to tailor and optimize your Netflix experience.
Roku also has some secret codes that allow you to make the most of their 'hidden' free channels (like the Nowhere Man site for access to PBS and Adult Swim content). Their best special feature is the Roku App, which enhances your remote and provides you with a tailored entertainment guide. It also allows you to stream your own videos and music on a Roku TV or your Roku device.
Value
The best thing about Netflix is that you can watch exactly the same films and shows, regardless of the plan you pay. The pricing plans simply allow you to upgrade, depending on how many people are going to be watching. If you're a couple with completely different tastes and an HD screen, the standard plan makes sense as you can split the cost for the joys of two fully customized catalogs. For a family or shared house, a premium plan makes perfect sense as you can simply share the price of watching on four devices at the same time.
With Roku, you can have both a Roku device and a Netflix subscription. Once you've paid the initial cost of the Roku device, you can add most of your existing subscriptions to the platform. It isn't really an either-or scenario. Roku's biggest value for money is that if you're not interested in subscriptions, you only pay one payment for the lifespan of your Roku device and enjoy the free content. In terms of Roku's pricing plans, as an upfront cost, these make logical sense. If you want to stream 4K and HD movies, the Premier plan is only $10 more than the Express, and if you're in the market for a wider wireless range and a more functional remote, for an additional $10 you can upgrade from Premier with Premier+.
User experience
Netflix has poured thousands into its design and the user experience, and the Netflix app can be updated multiple times in one week to improve usability. There's even a Netflix Classic add-on if you're missing the Netflix experience from its early years. Netflix curates its own recommended content lists for you, and you can search by genre as well as titles to find the right batch of binge-worthy shows for you.
The app is very intuitive and arranges its content very much like you'd find its old DVD content, in organized lists of cover-style thumbnails like trending content, Netflix Originals and a Top 10 to entice your interest. The design is pretty standardized across all devices, except for interactive content. The features of this content type are only available on newer devices and Smart TVs.
Roku's streaming platform is no-nonsense, straightforward, and easy to use. It allows you to sort your apps, with a handy side panel to navigate between TV shows and films. It comes into its own with the search query functionality, as you can search for titles across specific channels, finding the free version and best-value subscription or rental options across all your channels and services in one go. You can pay more for an enhanced remote or type the searches you want into your phone or tablet.
Which service is better?
If you're looking for original content, Netflix is the indisputable winner – Roku hasn't even entered the market yet. Netflix also leads with accessibility, as it is watchable on any device virtually worldwide. However, Roku holds its own in terms of cost, as after a one-off purchase you can host all your subscription services and over 10,000 free films and TV shows all in one place. It's also younger than Netflix, so it's undoubtedly one to watch as it continually enters into new deals and improves its offering.
It's not really a battle, as Roku and Netflix currently do two slightly different things. Roku hosts all your subscription services and free channels on one platform, for a one-off fee, while Netflix is offering streaming services across multiple devices. We want to make a case for buying both – get a Netflix subscription and host it on your Roku device for the best of both worlds.
Our Choice

Unlimited movies, TV shows, and more.
Watch anywhere. Cancel anytime.
Terms and Conditions Apply