Overview
Both Netflix and Hulu are streaming services who came to the industry early on. Having launched back in 1997, though, Netflix is a full decade older than Hulu. In fact, the initial Netflix model focused heavily on DVD mail orders. The company even approached Blockbuster to form a partnership, which the video rental store declined.
Fast forward to 2020, and Netflix boasts over 180 million paid monthly subscribers, including around 70 million in the United States alone. What's more, the streaming giant creates well over 100 Netflix Originals across movies, documentaries and series each year. This complements a library comprising over 5,000 distributed shows and movies.
Netflix became a production company in 2013 with its debut season of House of Cards. It has produced some of the most popular content of the past decade, ranging from Stranger Things to Orange Is the New Black. In 2020, some of the biggest titles have included After Life II, Tiger King, and The Last Dance. Each of those productions has been streamed by millions of users within the first few weeks of release, which highlights just how popular Netflix is.
The Netflix library is updated frequently, ensuring that users are always provided with the opportunity to watch thousands of hours of fresh content. While the price has gradually increased over the years, its basic plan is still significantly cheaper than several services, including Amazon Prime Video. Arguably, the only major absence from the company's service is a lack of live sports broadcasting rights.
With 30 million global users, Hulu is a significantly smaller operation. However, the Walt Disney Company gained a 60% share in the company in 2019 and has announced plans for major international developments in an attempt to dominate the market with a combination of Hulu, ESPN+, and Disney+.
While Netflix integrates with many cable TV packages too, the fact that over 75% of all Hulu interactions occur via living room TVs provides insight into which demographics enjoy the on-demand TV service. This is further shown by the Hulu + Live TV packages that deliver live programming via an IPTV infrastructure.
The Hulu platform allows users to watch thousands of episodes from a back catalog that covers shows from ABC, Food Network, Cartoon Network, and Fox. Hulu also offers new episodes as they become available, rather than waiting for an entire season to drop. As such, the programming it offers is often up to date far more quickly than its competitors.
Hulu has also dipped its toes into the original content market, beginning with The Morning After. It has since aired Battleground, The Fashion Fund, and a series of documentaries, such as The Beatles: Eight Days A Week.
Nonetheless, the company is best known for its streaming partnerships, which now includes Lionsgate Films. This allows the service to offer the latest movies as well as its huge catalog of TV programming from multiple networks.
Pricing and Plans
Device Support
Pros and Cons
Top Shows and Movies
Number of Streams
Special Features
Pricing and plans
When you wish to compare Netflix and Hulu, pricing is crucial. Netflix offers three main tiers of service. They are Basic ($8.99 per month), Standard ($12.99 per month), and Premium ($15.99 per month). All three options offer the opportunity to watch unlimited films and shows while the content can be accessed on any device. However, the key differences between the packages are as follows:
Basic – You can watch on one screen in standard definition.
Standard – You can watch Netflix on two screens simultaneously with HD resolution available.
Premium – You can watch shows across four screens simultaneously, with Ultra HD resolution available.
The choice will depend largely on the device you plan to stream on, as well as whether the plan is to be used by the whole family.
Hulu works a little differently. As far as its stand-alone streaming is concerned, there is a Basic version at $5.99 per month, which plays adverts between episodes. Alternatively, the No Ads service is available at $11.99 per month. Both offer the chance to watch unlimited content across any of the supported devices. However, you can only watch on one screen at a time.
The Hulu service also offers the Hulu + Live TV package, which does increase the price dramatically but is a great option for anyone who does not have cable TV and is wanting to access live channels.
What's more, users can bundle their on-demand Hulu streaming plan with other services like Cinemax, HBO, and Showtime, in addition to the Disney+ and ESPN+ services.
Device support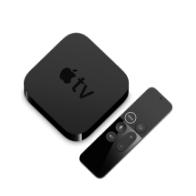 Apple TV

Netflix

Hulu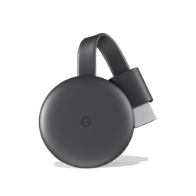 Google Chromecast

Netflix

Hulu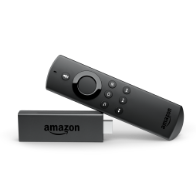 Amazon Fire TV Stick

Netflix

Hulu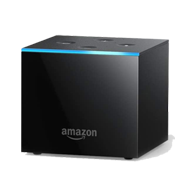 Amazon Fire TV Cube

Netflix

Hulu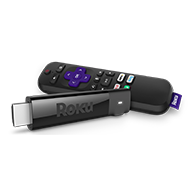 Roku TV

Netflix

Hulu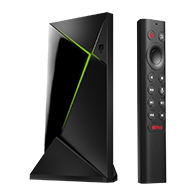 Nvidia Shield TV

Netflix

Hulu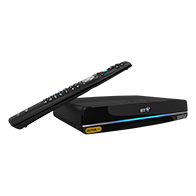 BT TV

Netflix

Hulu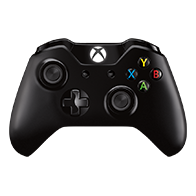 Xbox One

Netflix

Hulu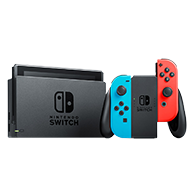 Nintendo Switch

Netflix

Hulu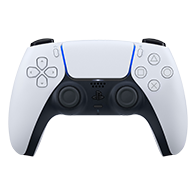 PlayStation

Netflix

Hulu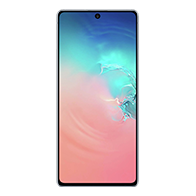 Android

Netflix

Hulu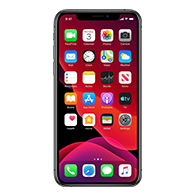 iOS

Netflix

Hulu
Both Netflix and Hulu are available across multiple devices, including:
TV set boxes from several cable providers.
Laptops and desktops.
Xbox and Playstation.
Android cell phones and tablets.
Apple iPhone and iPad devices.
Roku and Fire TV.
It should be noted, however, that Hulu is (unlike Netflix) also supported by the Nintendo Switch.
Pros and cons

Watch Now
Pros
No commercials. There's nothing worse than watching your favourite TV show or movie and having an advert interrupt you part way through. With Netflix, you pay the monthly subscription and get immediate access to the content library.
Downloadable content. If you're going on a long journey or commute on public transport which doesn't have access to WiFi, it can be handy to have a collection of your favorite films or series downloaded onto your phone.
Various membership plans. Netflix understands that streaming isn't 'one size fits all', so you can go with basic, standard or premium. If you're on a modest budget, you can go for the basic plan. If you have a family and want to give them all access, you can stream Netflix on four screens at once with the Premium plan.
Cons
Content library varies according to location. You may be excited to read a news article revealing your favorite show or movie is now available on Netflix, only to discover it's available for subscribers living in a different part of the world.
Rotating content. Because licensing deals expire, people run the risk of getting into a TV series or bookmarking a movie to watch later, then being disappointed to find that it's been removed from the content library.
Data cap. If you don't have unlimited data on your mobile phone or tablet while you're using Netflix, you may find that the streaming service uses it all up rapidly.

Watch Now
Pros
Purchase a bundle deal. Hulu, Disney+ and ESPN+ are available to purchase as a bundle, giving subscribers savings of over 25%.
Watch Hulu Originals. Top content such as The Handmaid's Tale is available exclusively on the platform, providing appeal for many.
Purchase add-ons. There is the option to add further services, such as HBO, Cinemax, Showtime or STARZ, to your subscription.
Cons
Ad-supported plan still costs money. Some streaming services don't require a paid plan for an ad supported service.
Add-ons are expensive. For example, adding HBO costs an additional $15 per month, which adds up quickly.
Ad-free plan is quite expensive. Compared to other platforms, such as Disney Plus, the ad-free plan costs more per month.
Top shows and movies
While factors such as price, sound and image quality will all have a huge influence on the viewing experience, the value of a streaming service is largely determined by its library. If a platform provides the type of content you want to watch, that is the biggest selling point by far. When you compare Netflix and Hulu, both have a large library that offers thousands of hours of content – but which type of content is right for you?
Netflix
Netflix is home to over 13,500 titles in total, covering films and TV shows as well as stand up specials and documentaries. However, U.S. citizens have access to under half of this total. While the American library is the largest, the knowledge that you are missing out on thousands of titles is a source of frustration.
The Netflix Originals library is growing by the year as the production company pumps millions into its own creations. The content covers movies, documentaries, sitcoms, drama, entertainment, and an extensive range of genres. Some of the most popular Netflix Originals include:
Chilling Adventures of Sabrina
After Life
Lady Dynamite
Dear White People
Glow
When They See Us
Bojack Horseman
The Crown
Stranger Things
One Day At A Time
Netflix is home to thousands of episodes from hundreds of shows that were originally made for television companies too, as well as over 3700 movies. Recent original productions include Yeh Ballet, Uncorked, and Twin Murders: The Silence of the White City. However, there are hundreds of flicks from the last 70 years or more, including many of the biggest blockbusters and cult classics of all time.
There are a couple of issues that you may encounter as a viewer. Firstly, boxsets often only include some of the seasons rather than all of them. If a show only has series 1 and series 3, without series 2, you won't be able to follow the full story.
Hulu
While Hulu isn't necessarily known for its movie library, it does offer some major titles. Whether it's The Dark Knight, Goodfellas, The Green Mile, or newer classics like Parasite, this streaming service is a great accompaniment to a night in front of the TV with a glass of wine.  Furthermore, the platform is regularly updated with new titles. Some of the most popular releases include Celebrity Escape Room, I Still Believe, and Delivered.
Television shows and boxsets are the area where Hulu truly shines, though. Perhaps most noticeably, this is a platform where you can watch extensive backlogs of entire seasons and explore stories in their entirety without any interruption. Notable back catalogs include:
9-1-1
Brooklyn Nine-Nine
Outlander
Westworld
Law & Order
The Masked Singer
Good Girls
Empire
Saturday Night Live
Keeping Up With The Kardashians
American Idol
Seinfeld
Hulu's original shows include Ramy, Solar Opposites, Future Man, Letterkenny, and Little Fires Everywhere. The evident focus on TV programming and entertainment shows rather than movies gives a clear indication of what to expect from Hulu as a whole. It's not necessarily a good or bad thing, but it is something that everyone should consider when they look at Netflix vs Hulu.
Special features
Both Netflix and Hulu have several key features that may interest users.
Netflix
Netflix allows you to download its original shows on iOS or Android devices, with up to 100 shows available for download at once. They last for varying times, depending on the license agreements.
Netflix offers the opportunity to watch on up to four devices simultaneously, with the option of HD and Ultra HD streaming.
Netflix includes a "top 10" feature that allows you to discover the latest trends. Meanwhile, the advanced AI can identify your viewing habits to make suggestions too.
Hulu
Hulu offers 5:1 surround sound on select devices while also providing true 4K streaming on its original content and select partner content.
Hulu allows you to download original shows so that you can watch the titles when you are not connected to the internet. That said, you will have to renew the content if you want to keep it.
Hulu offers unlimited screens features for families, albeit only for customers that are on a Hulu + Live TV package.
Value
Netflix delivers arguably the biggest library of content, with a production company which is behind some of the best programming made in recent years. When combined with its affordability, it's hard to argue against the value it provides, even when the service isn't quite for you. The ability to download an episode in advance when streaming your content provides a free-flowing stream. Unsurprisingly, given the size of the company, the technology behind every aspect places Netflix at the top table.
Even at the Premium tier, Netflix provides great value for money when compared to traditional TV packages. As new platforms have entered the market, it could be argued that Netflix is no longer the 'one size fits all' solution that it once was. However, there's a reason why millions of loyal customers maintain their subscriptions. For many people, the simplicity of a single monthly payment without add-ons and hidden costs is a telling feature.
Hulu's value is potentially a far more complicated issue to consider. If you are happy to sit through commercials, the Basic package is an ideal way to catch up with the latest TV shows as well as some all-time classics from various broadcasters. A large catalog of movies is pleasing too. Even when the ads are removed, it's cheaper than the mid-priced Netflix offering. While the library is smaller, the fact you get full boxsets and the latest episodes is ideal if your standard TV packages are small.
When looking to use streaming instead of cable TV, the bundles with ESPN, Showtime, HBO, and Disney+ offer a level of versatility that enables you to build a package that's tailored to your needs. In turn, this delivers excellent value for money. In today's climate, the number of consumers wanting both a TV package and a streaming service is falling. However, if this is the route you wish to take, Hulu does deliver value for money.
User experience
The UX of a streaming service dictates how convenient and enjoyable it will be for a subscriber to use said service. When you compare Netflix and Hulu, it's evident that they use a very similar navigation process. Menu categories and color schemes may contrast, but the fundamentals of scrolling up/down a screen to flick through categories and scrolling left/right to see titles in a specific category are almost identical.
After signing in, Netflix users can select the profile that they wish to use (each family member can have one, even when you are limited to the one-screen Basic package). From there, the menus are easily navigated with a search feature to assist further. Using the search bar, users can look up titles, genres and actors. If Netflix doesn't have what you want, it'll do its best to find something similar.
Netflix uses a My List feature so that subscribers can bookmark titles for viewing later. This is one area where it would be nice for Netflix to let users know when a movie or show is due to be lost from the system. It's quite frustrating to get halfway through a series, only to discover that the final episodes have disappeared from the library.
Hulu has a similar favorites feature called Watch List, which saves the shows you want to watch later. Like Netflix, you can go through your box sets in chronological order. This is highly important given the fact that Hulu is focused on TV programs rather than films.
Users on a Hulu + Live TV subscription will find that the live television guide is easily accessed from the top menu, providing an on-screen list of channels as you'd expect from a standard cable TV box. Cloud DVR storage, which allows you to record 50 hours of live television, is included when on the Hulu + Live TV package. However, this is not included with just the on-demand service.
Finally, one thing we would note is that Hulu feels as though it is designed for watching on a TV, whereas Netflix has a more consistent design across all compatible devices.
Which service is better?
After digesting all of the information above, the big question is "Netflix vs Hulu – which is best?". In truth, there is no single right answer. There are several factors to consider, including:
Price and value for money
How many people want to stream at once
Which device you want to watch shows on
Perhaps the most significant question, however, relates to the content. When you compare the price of Netflix and Hulu, at least when it's the streaming-only version of Hulu, the differences are minimal. So, one of the main issues is whether you prefer catching the latest sitcoms and dramas in the mainstream TV world, from top channels such as ABC, or watching movies and original content everyone is talking about in the on-demand world.
If you want mainstream TV, go with Hulu.  If you want on-demand access, or you already have a large cable TV package that includes all of your favorite networks, you'll probably want Netflix. Whichever option you choose, you can test the waters with a free Netflix trial or free Hulu trial first.
Our Choice

Unlimited movies, TV shows, and more.Watch anywhere. Cancel anytime.
Terms and Conditions Apply