Overview
No matter what you're looking to watch, there's a streaming service that will offer you plenty of options. Sometimes these services are called 'cable replacements', as they offer some of the same options as cable does. The key difference, though, is that they tend to come with more perks, no contracts, and cheaper monthly costs overall.
You can't go far without seeing advertisements for a brand new streaming service. With the market offering so many good options, it can be hard to work out which of these great deals is the best for you. If you've ever been looking for a solution that is most like cable, then Sling TV and Philo are good options to consider.
As much as these two on-demand, 'cable-replacement' streaming services compete for our custom, there are some radical differences in several important areas, including price, selection of content available, and the additional features that come with each service.
So, if you're forced into choosing just one based on time, budget, or personal lifestyle, which one would you choose? In order to help you to make the decision, we will go over the vital components such as pricing, device support, the types of content offered, as well as the pros and cons of both Sling TV and Philo. This will give you the opportunity to learn about what each of these services can offer you, helping to aid your decision as to which you would use.
Both Sling TV and Philo are popular 'over-the-top' (OTT) streaming services that were released as an alternative to cable TV. These services, unlike the highly popular and well known Netflix and Amazon Prime Video, for example, stream broadcasts from national TV networks as per traditional TV.
Sling TV, owned by Dish Network, has a healthy consumer base comprising over 2.69 million subscribers. Philo currently has around 50,000, as it is yet to grow as steadily in popularity. This could be due to the fact that, within its available channels, there are fewer news channels and no sports channels compared to Sling TV.
Overall, Sling TV is a live TV streaming service with two different plans: Sling Orange and Sling Blue. Customers are given the option to subscribe to both plans and receive a monthly discount. This platform also offers a huge range of extras and premiums to add to the subscription to turn it into a highly customizable package. It is an ideal solution for cord-cutters who wish to watch live TV with a selection of channels that they will tune into regularly.
In 2015, Sling made a deal with AMC Networks which enabled them to stream AMC, IFC, BBC America and Sundance TV. They later reached an agreement with Metro-Goldwyn-Mayer, Lionsgate, and Paramount Pictures.
Formerly known as Tivli, Philo was first launched at Harvard University in 2009. It was developed to give students the opportunity to pick up cable TV signals wirelessly on their laptops.
Philo is a cheaper alternative to Sling TV and is again aimed at cord-cutters who want to streamline their viewing options with just their favorite channels. For just $20 per month, they can access channels such as Discovery, MTV, Nickelodeon, AMC, Comedy Central and many more popular cable offerings.
Pricing and Plans
Device Support
Pros and Cons
Top Shows and Movies
Number of Streams
Special Features
Pricing and plans
Philo
Philo costs $20 per month, and customers can access up to 59 channels and other features as part of this package.
Users can stream their shows on up to 3 devices at any one time – which is a great solution for students and families sharing the cost of this package. They can also sign in to a number of TV channel websites with the details of their Philo accounts thanks to the TV Everywhere feature.
There are no add-ons available on Philo.
Sling TV
Sling Orange costs $30 per month, and gives users access to 30+ channels which can be streamed on 1 device at any one time.
Sling Blue is also $30 per month, and provides 45+ channels which can be streamed on up to 3 devices at any one time.
Alternatively, users can combine packages with Sling Orange + Blue. This option costs $45 per month and provides 50+ channels, which can be streamed on up to 4 channels at any one time.
Sling TV also provides users with the option to enjoy 'add ons' alongside any service they choose, ranging from additional channels to functionality to record and store in the Cloud for up to 10 hours. These add-ons range from $3 to $10 per month in addition to the monthly fee.
Both Philo and Sling TV come with a 7-day trial and neither requires a long term contract in order to get started. Philo allows registration using just a cell phone number, without taking any credit card information during the trial. With Sling TV, you will have to register your card details and cancel before the end of the week before any payments are automatically taken out.
Device support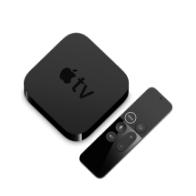 Apple TV

Sling TV

Philo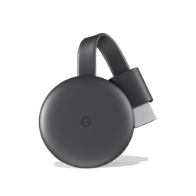 Google Chromecast

Sling TV

Philo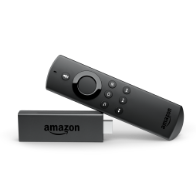 Amazon Fire TV Stick

Sling TV

Philo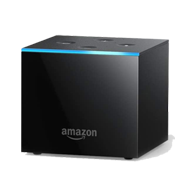 Amazon Fire TV Cube

Sling TV

Philo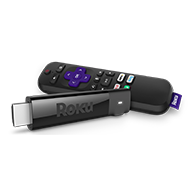 Roku TV

Sling TV

Philo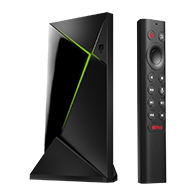 Nvidia Shield TV

Sling TV

Philo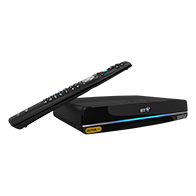 BT TV

Sling TV

Philo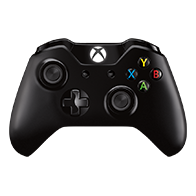 Xbox One

Sling TV

Philo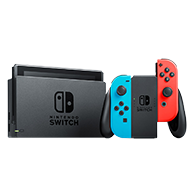 Nintendo Switch

Sling TV

Philo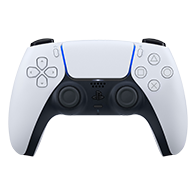 PlayStation

Sling TV

Philo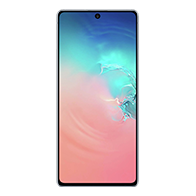 Android

Sling TV

Philo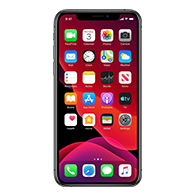 iOS

Sling TV

Philo
Both Sling TV and Philo work without cable TV and only require an internet connection with compatible devices that require an internet connection.
Philo devices include:
Apple TV
iOS devices
Android TV
Amazon Fire TV
Roku
Sling TV devices include:
Apple TV
iOS devices
Android TV and Android devices
Amazon Fire TV
Roku
Google Chromecast
Xbox One
Air TV player
Both services can also be accessed via a web browser. As Sling TV has been around for longer, it naturally has compatibility with more devices. Philo is likely to keep expanding its device compatibility over time.
Pros and cons

Watch Now
Pros
Benefit from lower prices compared to others. Sling TV prides itself on being able to provide a skinny bundle to subscribers, where users can customise their channel lineup.
No contract. Cord cutters benefit from being able to cancel their streaming subscription at any time, instead of signing up for a lengthy contract.
Benefit from multiple add-ons. There is a huge range of add-ons to enhance the Sling TV experience, from DVR to premium channels.
Cons
Some gaps in channel offering. As the platform is a skinny package, there will naturally be some channels missing which users may want to have access to.
Billing issues. Some customers have complained that they have been charged in error after cancelling their free trial for the service.
Technical issues. From time to time, users will register reports that they have experienced glitches with the app or website while streaming content.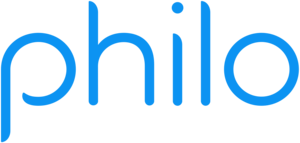 Watch Now
Pros
Unlimited Cloud DVR - Philo has unlimited DVR storage, and shows are available to watch for the following 30 days. If you start recording after tuning into a channel, the recording starts from the beginning of the program.
Simultaneous viewing - You can have three streams going at once with this service.
72 hour rewind - You can watch shows that you didn't record for up to three days after they aired, making a lot of shows available which aren't usually on demand.
Cons
No parental controls - There aren't parental controls available with a Philo subscription.
Fewer channels. By its nature, Philo does not have as many streaming options as it is a skinny bundle.
Experience varies according to the device used. People have reported having a better time with the user interface on Apple TV compared to Roku.
Top shows and movies
Besides all of the factors outlined above, the most important consideration is exactly what kind of content you will be getting for your money.
For $20 a month, Philo offers over 50 channels, and many of these are entertainment networks. As this is a skinny bundle, there are not other packages to choose from.
Sling TV starts at $30 per month and can offer between 30 and 50 channels, depending on the package and add-ons you choose.
Philo is in the lead when it comes to coverage of entertainment networks. It covers networks such as A and E, AMC, BET, Comedy Central, Food Network, and many more. The majority of the channels on offer are entertainment packages. Sling TV also offers these channels, but only via its add-ons.
For sports enthusiasts, Sling comes out in first place as Philo has no dedicated sports channels. Sling has channels such as ESPN, FS1 and FS2, NBCSN and more.
Premium channels are another area where Sling TV excels, and Philo offers none. You can watch HBO, Cinemax, Starz, Showtime and others with a Sling TV add-on.
For news, both Sling TV and Philo offer Cheddar News and Viceland. Sling also goes the extra mile by offering CNN, but neither offers much more news than those channels.
Philo's top shows and movies include the following:
Treehouse Masters – Join Pete Nelson as he creates beautiful homes and businesses using treehouses.
Stan Against Evil – A unique fusion of horror and comedy which sees Stan Miller give up his job after an angry outburst at his wife's funeral. He then starts to experience a new type of horror entirely.
The Walking Dead – A dystopian drama that focuses on life following a zombie apocalypse. Follow the survivors as they travel through dangerous terrain in order to find a secure home.
RuPaul's Drag Race: All-Stars – A reality series that brings back RuPaul's previous contestants from Drag Race to compete for a place in the Drag Race Hall of Fame.
SpongeBob SquarePants – The classic cartoon featuring pineapple dwelling SpongeBob's adventures with his pet snail Gary while he earns his living as a fry chef at the Krusty Krab.
Sling TV's top shows and movies include the following:
John Wick 2 –  John Wick wants to return to a quiet life, but his plans quickly have to go out of the window when an Italian gangster shows up on his doorstep.
Get Out – Watch as Chris takes his relationship to the next level by going on a weekend getaway with his girlfriend and her parents. However, things don't go according to plan.
True Detective  – Originally airing on HBO, we explore the return to a murder case after almost twenty years.
Our Nixon – A history documentary that takes a tour of the home movies of Richard Nixon as recorded by his closest aides.
17 Girls –17 French teenage girls make a pregnancy pact. This French movie was screened at the Cannes Film Festival.
When it comes to variety, Sling comes out on top with a range of entertainment, sports, and premium channels. These are mainly available from the huge range of add-ons, which makes each streaming experience highly personalised. However, if entertainment is what you're after, Philo is the package for you – as it has over 50 channels to choose from with no hidden additional costs.
Both Sling TV and Philo offer a limited selection of 'on-demand' streaming, with the availability of these varying according to the channel. Philo has an advantage over all of Sling TV's packages in that they have access to many on-demand services via the TV Everywhere function.
Special features
When it comes to special add-on features, Sling TV outperforms Philo. The sheer amount of customization available with Sling TV means you can add different bundles, increased cloud storage (although, arguably not as much as Philo) and access to Premium channels.
Unlike Philo, sports fans gain access to 15 additional sports channels with the Sports Extra package. This costs an additional $10 per month and includes the MLB Network, NHL Network and NBA TV. In addition, you can choose from extra Entertainment packages such as Showtime or the Comedy Extra Bundle.
Philo's winning quality is the potential for unlimited recordings, which last for up to 30 days. This includes the potential to record a show from the beginning – even if you tune in close to the end of the show.
Sling TV have recently worked on their own recording functionality, allowing for up to 10 hours of DVR recording. This brings it up to the same level as other streaming services. Unfortunately, certain channels are excluded from this service – such as Local Now, ESPN 3, ACC Network Extra and SEC Network+. Essentially, DVR is a feature reserved for Sling Blue subscription channels only.
As previously mentioned, these two services differ greatly in regard to the number of simultaneous streams they allow for. Philo's package offers up to 10 user profiles with 3 simultaneous streams, while Sling TV's package varies according to the plan which is being used. One is available for the Blue package, and up to three is on offer for Blue and Orange packages.
Value
When it comes to simplicity, Philo's single price plan and flat fee means that you will know what you're getting. Sling TV offers more, but it comes with a lot of tempting add-ons to create a personalized experience. While this does mean you get to create a TV package that's perfect for you and your family, the dollars will soon add up.
User experience
Philo and Sling TV have apps that are available across several commonly used devices.
Philo's menu has three modes of navigation: Home, Live and Saved. Something worth noting is that only the web browser comes with a channel guide. Channel-surfing is not something that can easily be done with Sling TV either.
Meanwhile, the menu options for Sling TV are My TV (for your personal content), On Now, Guide, Sports, and Movies. Despite having a search bar, there's no real option for browsing, which means that users will waste a lot of precious TV watching time browsing for something to watch unless they have things saved.
Which service is better?
When it comes to finding the right TV streaming service for you, the decision often boils down to which one offers the best price and value for money. Philo is ahead on this one, as it is a little cheaper at just $20 per month. Furthermore, there is no potential for add-ons to increase the price.
Philo TV is the perfect solution for those looking for entertainment-only packages from their cable experience. However, for people looking for sports and news, Sling TV is where they should spend their money to gain access to an enhanced content selection.
That said, Philo's platform gives the budget-friendly user access to over 50 entertainment channels with unlimited potential for cloud-based DVR. This will prove to be an excellent solution for most.
Ultimately, both Sling TV and Philo offer a lot of bang for your buck. The decision regarding which one is better for you lies solely on whether you want sports and news, or whether you want the ability to record programs to be watched within 30 days.
Thankfully, both of these services come with a 7-day free trial, which may help to aid the decision-making process. That said, when it comes to value for money and entertainment, Philo is the clear winner.
Our Choice

Watch your favourite shows. Customise your channel lineup.
Claim your free trial offer now.
Terms and Conditions Apply