Overview
Hulu and YouTube TV are similar in several ways. They both offer everything from television shows and movies to original content on a regular basis. But, because both of them cost a monthly subscription fee, most people will find themselves having to choose between one or the other.
Hulu certainly wins out when it comes to seniority. It officially launched in 2007, and opened up for general public use in 2008. The brand's initial claim to fame was that it made network and cable television shows available for streaming on one easy platform, usually only one or two days after the original broadcast. At the time of its launch, it had just 220 shows and 148 films on deck for viewers. But, its streaming journey didn't stop there.
We'll dive a bit deeper into what Hulu has to offer as we get further into this battle. But, today the platform has over 32 million paid subscribers, which shows continued growth from the previous year. While that might seem like a small amount compared to Netflix's 182 million subscribers, Hulu has always been a company that believes slow and steady wins the race. After all, they only had 1 million subscribers in 2011. To see that kind of growth in a matter of years with so many other competitors on the market actually shows that more people are turning to Hulu for quality programming. Today, while Hulu is still known for broadcasting television shows and movies, they have also added original programming and the ability to watch live TV.
When it comes to YouTube TV, many people still have a lot to learn. It's easy to get confused when it comes to understanding what YouTube TV really is, because it's different from "traditional" YouTube.
The YouTube company officially launched in 2005 and changed the way the Internet looked at videos forever. YouTube TV, on the other hand, didn't launch until 2017. It is an Internet television streaming service that offers everything from live TV to original content. YouTube TV is connected to over 70 different television networks, giving it a wide variety of shows and movies for subscribers to choose from.
Speaking of subscribers, despite the fact that YouTube TV is new to the streaming scene, it already has 2 million subscribers. YouTube TV tends to have more original content than many other streaming platforms, including Hulu. That's to be expected since YouTube itself is based on users uploading original content.
The biggest key feature of YouTube TV has to be the unlimited Cloud DVR. While some streaming services do have a built-in DVR for live programming, YouTube takes the cake by allowing you to record live content onto a DVR that saves everything onto the cloud. So, you don't have to worry about running out of space or deleting things to make room for your favorite shows.
Both of these streaming platforms have a lot to offer their subscribers. In many ways, they're similar. But, there are some key differences that are important to point out so you can make a more informed subscription choice.
Pricing and Plans
Device Support
Pros and Cons
Top Shows and Movies
Number of Streams
Special Features
Pricing and plans
A YouTube TV subscription costs $49.99 per month, after a 14-day free trial. The platform's subscription plan includes:
Over 70 local and cable channels
Unlimited cloud DVR
Live sports
The option to add on a la carte packages for an additional fee
The ability to stream on up to three devices
Another unique feature that YouTube TV offers is the ability to create a family group under one membership. If you already have a YouTube TV subscription, you can add up to five family members to your account at no additional charge. Each family member will have their own viewing preferences and shows recorded in the cloud DVR.
A subscription to Hulu's on-demand platform costs only $5.99 each month, while the upgrade to Hulu Premium runs the cost up to $11.99 per month after a 7-day free trial. The platform also now offers a Hulu + Live TV plan for $54.99 a month.
The traditional Hulu subscription plan includes the following features:
On-demand access to thousands of TV shows
Hulu Originals
Cancel at any time
The ability to bundle plans and packages, such as Disney+
The ability to stream on two different devices simultaneously
As you might expect, Hulu Plus and Hulu + Live TV offer even more services and add-ons that you can include in your package. But, if we're focusing on the basics, it's important to know what you're getting when you make the initial investment.
Device support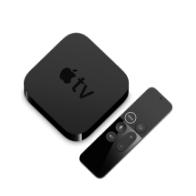 Apple TV

Hulu

YouTube TV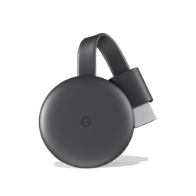 Google Chromecast

Hulu

YouTube TV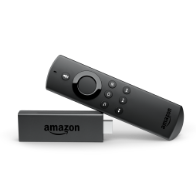 Amazon Fire TV Stick

Hulu

YouTube TV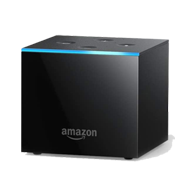 Amazon Fire TV Cube

Hulu

YouTube TV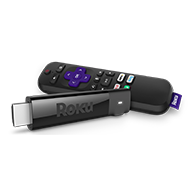 Roku TV

Hulu

YouTube TV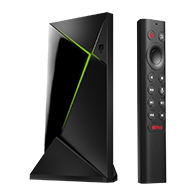 Nvidia Shield TV

Hulu

YouTube TV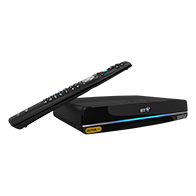 BT TV

Hulu

YouTube TV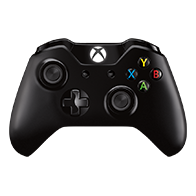 Xbox One

Hulu

YouTube TV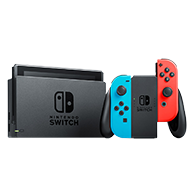 Nintendo Switch

Hulu

YouTube TV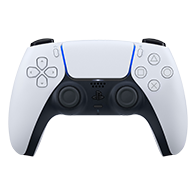 PlayStation

Hulu

YouTube TV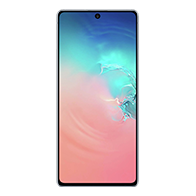 Android

Hulu

YouTube TV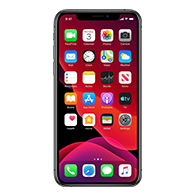 iOS

Hulu

YouTube TV
Because there are so many different streaming devices on the market, knowing which platforms work with each device can be an important factor in anyone's subscription decision.
Supported devices for Hulu:
Android phones/tablets
Apple TV
Chromecast
Fire tablets
Fire Stick/Fire TV
iPhones
iPads
Select LG TV models
Mac browser
PC browser
Nintendo Switch
Playstation 4
Roku/Roku stick (specific models)
Samsung TV
Xbox360
Xbox One
Supported devices for YouTube TV:
Android TV
Samsung TV
LG TV
Vizio Smartcast
Hisense Smart TV
Sharp
Chromecast
Roku
Apple TV
Fire Stick/Fire TV
Xbox One
Playstation 4
Android phones/tablets
iPhones
iPads
Pros and cons

Watch Now
Pros
Purchase a bundle deal. Hulu, Disney+ and ESPN+ are available to purchase as a bundle, giving subscribers savings of over 25%.
Watch Hulu Originals. Top content such as The Handmaid's Tale is available exclusively on the platform, providing appeal for many.
Purchase add-ons. There is the option to add further services, such as HBO, Cinemax, Showtime or STARZ, to your subscription.
Cons
Ad-supported plan still costs money. Some streaming services don't require a paid plan for an ad supported service.
Add-ons are expensive. For example, adding HBO costs an additional $15 per month, which adds up quickly.
Ad-free plan is quite expensive. Compared to other platforms, such as Disney Plus, the ad-free plan costs more per month.

Watch Now
Pros
No storage limit on DVR. Just an internet connection is required for a user to add as many shows and movies to their library as they want.
Set up recordings for certain teams. Use the DVR feature for sports fixtures. Clicking on a match which is playing using the Expand button would give you the option to add both teams to your library. From here, YouTube TV can record further matches from these teams as they take place.
60 FPS support. YouTube TV offers 60 fps support for all channels in its provisions, with the exception of CNBC and some local CBS affiliates. 60 fps streaming is available for all media players except certain smart TVs.
Cons
Fox networks are not available for everyone. A new deal after YouTube TV lost the regional sports networks has resulted in only restoring most of them. Fox Sports Prime Ticket, Fox Sports West and YES are not available.
Doesn't provide good value for entertainment and lifestyle. Those who mainly watch these types of shows may save money by subscribing to a service like Philo instead.
Expensive. When comparing YouTube TV with Philo and Sling TV, its $49.99 price tag does not look good next to Sling Orange/Blue at $30 and Philo at $20.
Top shows and movies
One of the main reasons people choose a particular streaming service is because of what it has to offer. While extra features are nice and can certainly make life easier, if you're not getting the content you want from a particular service, you're not going to be happy.
There are some stand-out offerings from both Hulu and YouTube TV, so let's take a closer look.
Hulu
Though Hulu started out with a library of other networks' shows and movies, it is now one of the major players in the original content game. Its most popular and widely-talked about offering is an adaptation of the classic Margaret Atwood novel, The Handmaid's Tale. The show has the honor of receiving the first-ever Emmy for a streaming service, which was awarded at the 2018 Emmys. The show also sparked a jump in viewership and subscribers. From 2016-2018, Hulu saw a 40% increase in subscribers, and because of the viral popularity of The Handmaid's Tale, it's likely it had at least some influence on people's choices to check it out.
Hulu is also known for grabbing television shows that other networks may have canceled in an effort to give them new life. Fan favorites like Veronica Mars and The Mindy Project are two examples of shows that had been pulled from their networks, only to be revived by the streaming service. These shows tend to have a sort of cult following, and hardcore fans never wanted them to go off the air in the first place. Hulu's strategy here was certainly smart. By bringing back shows that had previously been canceled, the service has opened itself up to a new target audience. People who may not have subscribed before will do so in order to see their favorite revived show. In the process, they might fall in love with Hulu's other options.
This is another page from the Netflix book, since the other streaming giant has brought back shows like Full House and Gilmore Girls. But, Hulu has done it in such a way that may resonate even more with diehard fans of these otherwise-rejected shows.
With that being said, once upon a time Hulu was known for being the best platform for finding shows from other television networks shortly after they aired. That's still true, but it has added so much more into the mix of what they're actually offering. Taking a page out of Netflix's book, Hulu also allows for the streaming of some classic TV shows, including Seinfeld, the UK version of The Office, and 30 Rock.
But, it has also seriously stepped up its original content game, likely due to the overwhelming success of The Handmaid's Tale. Some of the best original series on Hulu right now include:
Castle Rock
Casual
The Act
Ramy
Letterkenny
The Looming Tower
Shrill
When it comes to sports, you'll have to make the upgrade to Hulu + Live TV to receive a suite of ESPN channels, Fox Sports, the Golf Channel, and two college sports networks. With their basic subscription plan, you can still receive a variety of sports channels, but won't be able to watch any live games.
So, if you're a big sports fan and you never want to miss your favorite team's games, Hulu's basic plan may not be the best match for you. But, if you're looking for a mixture of award-winning original content and a variety of your favorite shows and movies, it's hard to top Hulu for the monthly price you pay.
YouTube TV
YouTube TV started off facing some unique challenges, as over 2 billion users log in to Youtube's original platform each day. There, they can enjoy programs for free, including popular shows like Good Mythical Morning.
YouTube TV breaks away from traditional user-uploaded content in favor of performing more like Hulu and other streaming services. One of the biggest perks of the service is that it allows subscribers to watch live TV from over 70 channels, including both local offerings and nationwide broadcasts.
One of the more unique things about YouTube TV is that it also features YouTube's original shows made by content creators. There are some user-created shows that were only previously offered by the YouTube Premium service. As a YouTube TV subscriber, you will have access to that content, as well.
Sports lovers don't have to miss out on live events with YouTube TV, either. You can stream live local and national sports events. The platform works with the following sports networks to provide live broadcasts:
For the time being, YouTube TV doesn't offer a way to subscribe to the NFL Network, or the NFL Redzone. Even so, the platform offers more sports programming than most of its competitors, including Hulu.
Recently, YouTube TV made a deal with ViacomCBS. This deal will bring 14 more networks to the streaming service's already extensive lineup, including Comedy Central, BET, MTV, and Nickelodeon. These networks are expected to be added to the service sometime in summer 2020, with even more ViacomCBS networks to follow.
Special features
Because there are so many streaming services available today, it's the special features and additions that can really make certain ones stand out.
For YouTube TV, the most notable special feature is its unlimited DVR option. That's right – there is absolutely no limit to the amount of content subscribers can record. You won't have to go back and delete anything to clear space, so things that you want to watch are saved for nine months.
Though we touched on it before, another unique feature of YouTube TV is that you can add up to six accounts for free on a family plan. That's something other services haven't quite gotten on board with yet.
As for Hulu, several special features and add-ons are available, but there's a small price to pay. For example, the streaming service offers an unlimited screens add-on for just $9.99/month.
Value
When it comes to the overall value of these services, Hulu looks like the clear winner at just $5.99/month for their basic plan. But, there are some important things to keep in mind when choosing your Hulu service. First, the basic plan doesn't include live television. Additionally, you'll have to sit through several advertisements during each show/movie you watch. But, if you're fine with watching shows and movies after they've already aired live, it's a great way to save money on a streaming service. If you want to watch live TV, you'll be spending $54.99 each month.
Hulu's live option is comparable to everything YouTube TV has to offer. The YouTube platform is a bit cheaper, at just $49.99 per month. When you compare the live TV streaming options, YouTube TV comes out on top thanks to how many networks and channels it features, as well as its unlimited cloud storage and the ability to share up to six users on one account with no additional fees.
User experience
YouTube TV ran into a bit of criticism at first when it came to its guide, but it seems to have listened to users and now features a more familiar design that users can navigate easily. Another upgrade YouTube TV made to its design in late 2019 was an autoplay feature that allows a show or movie to start playing immediately once the app is open. This function makes YouTube TV feel more like a traditional cable service.
In May of 2020, Hulu carried out an overhaul on its interface. The main guide menu features a vertical stack of tiles that makes it easy for subscribers to scroll down and find what they're looking for. It's a cleaner, more concise look that is already getting better feedback than their previous design changes.
Which service is better?
The real comparison between these two services is like night and day if you're going with Hulu's basic plan. While it is one of the cheapest offerings on the market, it doesn't allow you to stream live TV.
If you do decide on Hulu + Live TV, you'll get features that include a new and improved design, acces to live local and cable network shows, and a sports package, as well as award-winning original content.
YouTube TV offers the same live service with over 70 networks (and counting!), original content, and one of the most impressive sports packages a streaming service could have. Plus, with a slightly cheaper price and unlimited DVR storage, it's a great option for families or binge-watchers with a lot of favorite shows.
While there really isn't a 'clear winner' here, the streaming service that will work better for you in this case is likely based on what you're looking for as far as cost, add-ons, and extras go. You really can't go wrong with either of these services.
Our Choice

Tune into the shows everyone is talking about.
Sign up now and start saving money.
Terms and Conditions Apply