Overview 
Plenty of people have enjoyed the Nintendo Switch since its release, and fans of streaming services will be pleased to discover that they can watch live TV on this device, whether they're relaxing at home or on the go. The main service which is compatible with the Nintendo Switch is Hulu Live TV, so here's an overview of how both the console and the platform work.
Nintendo Switch review 
The Nintendo Switch is a console/handheld hybrid which has received rave reviews since its release. When you first open a new device, you receive a console, two detachable controllers – called Joy-Cons – two straps and a dock which lets you plug the Switch into your television. Additionally, you get a USB type-C power cable, plus an HDMI cable for when you connect to your TV. There are several modes, one of which is handheld mode. To enable this mode, you attach the two Joy-Cons to the left and right edges of the screen, then proceed to game. The slot for game cartridges is located along the top of the device, and there is a headphone jack, a volume rocker and power button in this area also. Along the bottom of the device is a kickstand for tabletop mode and a microSD slot for expandable storage – of which there is 32GB. For more storage, you can get a Nintendo Switch SD card, which claims to support up to 2TB of storage.
When it comes to the Joy-Cons, the right one has the usual A, B, X and Y buttons, plus an analogue stick and two shoulder buttons. A plus-shaped button is also there, along with a home button. With the left one, this has a minus button, a share button for taking screenshots and video, an analogue stick, two shoulder buttons and four circular buttons. Another mode available with the Nintendo Switch is console mode, whereby you place the main portion of the device in the dock and connect it to your television; the Joy-Cons are then used to control the Switch from a distance. The TV dock is around the same size as the main section of the device. It has a USB type-C port on the back, along with an HDMI port and a USB type-A port. The console features two more USB ports on the left hand side, intended for charging the controllers while you play wirelessly. 
A third mode on offer with the Nintendo Switch is tabletop mode, which is used with the kickstand on the back of the screen. The player props the console up on a table using this stand, then detaches the Joy-Cons. This method is useful for long journeys on public transport if you have a tray table to place the device on. It's also good for multiplayer mode, with two people playing against each other. Fortunately, setup for this device is easy, as all you need to do to play it in handheld mode is attach the Joy-Cons and press the power button. To hook it up to the TV, plug the dock into the TV using the HDMI cable, then use the USB type-C power lead to switch it on. Following these steps, the console will slide into the dock. The controllers can either be paired or used separately. To inform the console of which controllers you're using, you need to press the L and R shoulder buttons together in your chosen configuration. When it comes to the software side, there will be a typical setup, including entering WiFi details and user account information. The console has a touchscreen keyboard which is used to complete this part of the process. 
It's easy to get set up with Hulu Live TV on your Nintendo Switch. Of course, you'll need an account, and there is a one week free trial available for new customers. Other requirements to complete the setup process are a Nintendo account and an internet connection. Here's what you need to do:
Connect the Nintendo Switch to the internet.

Go to the Nintendo eShop and find the Hulu application.

Install it and open it up once the download has completed.

Click on the option to log in, or set up your free trial with a new account.

Either select the option to activate the Nintendo Switch on a computer, or log in on the console and follow the instructions which appear on the screen. 
Channels available with Hulu Live TV on Nintendo Switch
ABC

ABC News Live

CBS

CBSN

Fox

NBC

A&E

Animal Planet

CNBC

CNN

Cozi TV

The CW

Discovery Channel

Disney Channel

Disney Junior

ESPNEWS

Food Network

Fox Business

FXX

Golf Channel

HGTV

History Channel

HLN

Lifetime

MSNBC

Motor Trend

National Geographic

Disney XD

Fox Sports 1

Fox Sports 2

TNT

TLC

Telemundo

TCM

TBS

SyFy

Smithsonian Channel

Pop

Oxygen

Viceland

Bravo

E!

FreeForm

National Geographic Wild

Travel Channel

TruTV

Universal Kids

Olympic Channel

FX

FXM

ESPN

ESPN 2

Cartoon Network

CBS Sports Network
Benefits of the Hulu Live TV plan on Nintendo Switch
With a Hulu and Live TV subscription, you will pay $44.99 a month for a base package after the free trial period has expired. The benefits which come with this plan are as follows:
Being able to stream live television from over 60 channels

Unlimited access to a huge streaming library with full seasons of TV shows, movies, original content and kids programs

Use Hulu on two screens at the same time

No hidden fees, installation costs or equipment rentals required

Subscription can be cancelled at any time

Stream live games from college and professional leagues

Watch local and national news live to gain access to every breaking story, or record programs to watch later

Add HBO to the plan for more movies, TV series and comedy specials

Add Cinemax to the plan for a huge library of movies and original series

Add Showtime to the plan for additional movies, series, documentaries and sports

Add Starz to the plan for binge-worthy TV, movies and original series

Record live TV using your 50 hours of Cloud DVR storage

Make the most of enhanced Cloud DVR by upgrading to 200 recording hours

Fast-forward through commercials with enhanced cloud DVR

Record unlimited programs at the same time using the cloud DVR upgrade

Upgrade to unlimited screens at home with 3 screens for when you're on the go

Add the entertainment add-on to gain access to channels like Destination America, DIY Network, Cooking Channel and American Heroes Channel

Benefit from Discovery Familia, ESPN Deportes, Universo and more with the Español add-on

 
Summary 
The integration of Hulu Live TV with the Nintendo Switch has enabled gamers across the United States to combine their favorite shows with their device. By simply downloading the relevant app to the console and signing in to their Hulu account, users can access a range of live TV from wherever they are. With a week's free trial for new customers and a range of add-ons available, plus over 60 channels to choose from, streaming services fans are spoilt for choice with this setup.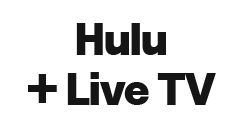 Unlimited movies, TV shows, and more. Watch anywhere. Cancel anytime.