Overview
Sling TV is a cord cutting service owned by Dish Network. It has been around since January 2015, and as of May 2020, the provider has about 2.6 million subscribers in the United States.
This platform is considered by many across the nation to be a viable option to navigate away from traditional cable, as it offers a substantial amount of major cable channels without being tied down to a contract.
If you're looking to binge top shows, Sling TV has you covered, offering shows from channels such as ESPN, CNN, NBC, Syfy, and Comedy Central, to name but a few. They also show live sports events, so you won't need to keep your old cable options if you're a sucker for NFL football games.
Sling TV was considered a trailblazer by cord cutters, and while its reputation may have been overwhelmed by the sheer volume of other streaming options, it still is one of the best value platforms in the industry. While its basic packages provide fairly slim pickings, Sling TV offers some a la carte options if you'd like to add specific channels, such as Dove Channel and Showtime.
Indeed, a major complaint if you're still using traditional cable television is that most channels are still offered in packages, regardless of whether you want to watch those channels or not.
YouTube TV comes in as a close competitor to Sling TV, boasting at least 2 million subscribers. That said, the actual number is unknown, as Google CEO Sundar Pachai mentioned in February that they have a vague "more than 2 million" subscribers.
Like Sling TV, YouTube TV offers live TV from top US networks including ABC, CBS, and Discovery. While Sling TV has a head start as YouTube TV has only been in existence since 2017, the Google-owned service has a whole host of original content available via its partner channel, YouTube Premium.
Cobra Kai, a thirty-minute television show that debuted in 2018, is one of their most popular shows. It even stars Ralph Macchio, the original Karate Kid from the 80s. However, if an action-comedy isn't what you want, and if Sci-Fi is more your cup of tea, check out the YouTube TV Original Impulse.
There is some overlap of channels between the two streaming services, such as ESPN and Fox News, but from the looks of it, YouTube TV is quickly outpacing Sling TV as far as the number of shows and channels are concerned – especially as they have the option of original content.
Pricing and Plans
Device Support
Pros and Cons
Top Shows and Movies
Number of Streams
Special Features
Pricing and plans
Sling TV has 3 different plans, with add-on options for each one. They are as follows:
Sling Blue –  $30 per month
3 device streams
50+ channels, some overlapping with Sling Orange
10 hours of free DVR
Ideal for news and entertainment
Channels include Bravo, TBS, CNN, MSNBC, TLC, and HGTV
Sling Orange –  $30 per month
1 device stream at a time
30+ channels, some overlapping with Sling Blue
10 hours of free DVR
Ideal for families and sports fans
Channels include TNT, ESPN, A&E, CNN, and Food Network
Sling Blue and Orange – $45 per month
4 device streams simultaneously, but only one from Sling Blue, and 3 from Sling Orange
All the channels from both packages as listed above
10 hours of free DVR
Add-ons for Sling TV
Multiple a la carte channels for $3 a month
Cloud DVR Plus: 50 hours of DVR for $5 a month
Additional specific combinations of 4 channels including Sports, Kids, and Comedy, each priced at $5 a month
YouTube TV has a single basic plan, which will set you back $49.99 a month. Here is what's on offer with a subscription:
3 device streams at a time
70+ channels including Disney, NBC, USA, and Turner Classic Movies
Local channels
Unlimited cloud DVR for 9 months
A number of original TV shows, plus another half-dozen original movies
Add-ons for YouTube TV are available as follows:
Multiple a la carte channels ranging from $5 a month for channels like AMC Premiere, up to $15 a month for FOX Soccer Plus
Device support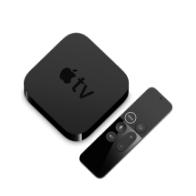 Apple TV

Sling TV

YouTube TV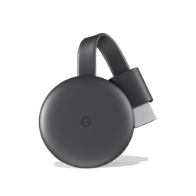 Google Chromecast

Sling TV

YouTube TV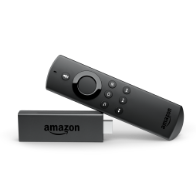 Amazon Fire TV Stick

Sling TV

YouTube TV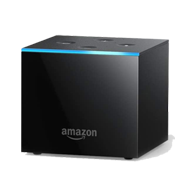 Amazon Fire TV Cube

Sling TV

YouTube TV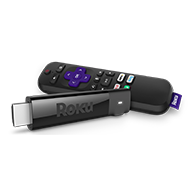 Roku TV

Sling TV

YouTube TV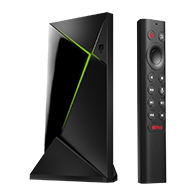 Nvidia Shield TV

Sling TV

YouTube TV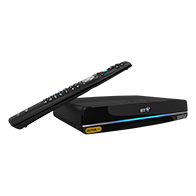 BT TV

Sling TV

YouTube TV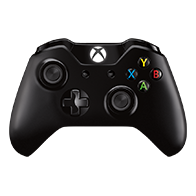 Xbox One

Sling TV

YouTube TV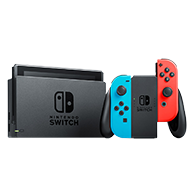 Nintendo Switch

Sling TV

YouTube TV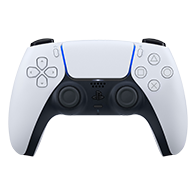 PlayStation

Sling TV

YouTube TV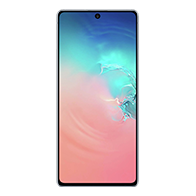 Android

Sling TV

YouTube TV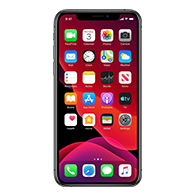 iOS

Sling TV

YouTube TV
YouTube TV
Smart TVs
Select Vizio SmartCast Models
2016+ LG smart TVs
2016+ Samsung smart TVs
Select Sharp smart TVs
Android TV
Hisense smart TVs
Apple TV
Roku
Google Chromecast
Amazon Fire TV
Playstation 4
Xbox One
Sling TV
Amazon Fire TV
Apple TV
Roku
Google Chromecast
Xbox One
iPhones & iPods running iOS 11 or later
Phones and tablets running Android 5.0 and later
Amazon Fire tablets (2013 and later)
Pros and cons

Watch Now
Pros
Benefit from lower prices compared to others. Sling TV prides itself on being able to provide a skinny bundle to subscribers, where users can customise their channel lineup.
No contract. Cord cutters benefit from being able to cancel their streaming subscription at any time, instead of signing up for a lengthy contract.
Benefit from multiple add-ons. There is a huge range of add-ons to enhance the Sling TV experience, from DVR to premium channels.
Cons
Some gaps in channel offering. As the platform is a skinny package, there will naturally be some channels missing which users may want to have access to.
Billing issues. Some customers have complained that they have been charged in error after cancelling their free trial for the service.
Technical issues. From time to time, users will register reports that they have experienced glitches with the app or website while streaming content.

Watch Now
Pros
No storage limit on DVR. Just an internet connection is required for a user to add as many shows and movies to their library as they want.
Set up recordings for certain teams. Use the DVR feature for sports fixtures. Clicking on a match which is playing using the Expand button would give you the option to add both teams to your library. From here, YouTube TV can record further matches from these teams as they take place.
60 FPS support. YouTube TV offers 60 fps support for all channels in its provisions, with the exception of CNBC and some local CBS affiliates. 60 fps streaming is available for all media players except certain smart TVs.
Cons
Fox networks are not available for everyone. A new deal after YouTube TV lost the regional sports networks has resulted in only restoring most of them. Fox Sports Prime Ticket, Fox Sports West and YES are not available.
Doesn't provide good value for entertainment and lifestyle. Those who mainly watch these types of shows may save money by subscribing to a service like Philo instead.
Expensive. When comparing YouTube TV with Philo and Sling TV, its $49.99 price tag does not look good next to Sling Orange/Blue at $30 and Philo at $20.
Top shows and movies
YouTube TV has the biggest advantage here, having been the first real key player in the online video streaming world with YouTube. It's evolved greatly since its inception, and it's safe to say this brand is the true original when it comes to watching videos online. Because of this, it seems like YouTube may be trying to keep up with Netflix by creating original shows including Origin, Impulse, and Cobra Kai.
If you're a fan of the original Karate Kid, Cobra Kai should be a winner in your book. Rave reviews came from critics, newcomers, and fans of the thirty-year-old movie series. Oftentimes remakes can feel forced, lack originality, and make the viewers feel like the originals have been somehow tainted. Not so with Cobra Kai.
Without giving too much away, the Youtube Premium Original, which is available on YouTube TV, follows the adult lives of the two young characters from the original Karate Kid. Furthermore, we see an interesting twist regarding Johnny's life.
While the cinematography doesn't match up with the original trilogy, purely because technology has improved substantially since then, this TV series doesn't disappoint in terms of entertainment value.
Another YouTube TV Original is Impulse. While you may not recognize any of the series cast from previous movies or television, the episodic sci-fi series doesn't need big names to make a big splash. The show, which currently has 2 seasons, is fairly dark and mature in nature. The main focus is on the main character, who has teleportation abilities. There's some critique to be had in that the main character, Henry, is fairly unlikeable, but strangely, there's not a clear villain in season two.
If neither comedy-action nor sci-fi really does it for you, another YouTube Original is Mind Field. The series, which originally came to be in 2017, is an educational one. If documentaries are your cup of tea, this might fit the bill for you. It explores the human psyche and focuses on various concepts relating to human psychology. While the research is serious in nature, the series does a fantastic job of mixing in comedy with science.
Next on the list is Lifeline, a science fiction series about time travel. Yes, time travel television shows have been done before, and no, it's not the best one out there. However, it's a good watch if you want to binge the episodes and zone out a bit.
While YouTube TV has a handful of decent original television series, they don't have a plethora of movies to choose from. If all you want is to hunker down and watch a documentary about cats, check out the YouTube Premium Original Kedi. It tracks the lives of seven stray cats in Istanbul and simply focuses on these felines.
As for Sling TV, this platform does not boast original content. Therefore, where YouTube TV can draw on its YouTube Premium Originals, and continually introduce new content to their streaming service, Sling TV relies on others making content.
Having said that, if you're a sports fan, Sling TV can bring you some of the best sports channels with just a basic plan. While YouTube TV has more sports channels, Sling TV has more highly sought-after options that sports fans indulge in with a typical cable subscription.
One such example is the NFL Network. Unlike YouTube TV, all Sling Blue customers receive this channel at no extra charge. If your favorite activity on a Sunday afternoon is sitting back and catching football games, you'd be remiss to not choose Sling Blue over YouTube TV.
NFL games are divided up between several channels depending on the day, so it can be tough to know exactly which games you'll be able to watch. This isn't the case for those with the NFL Network, which allows its subscribers to view all the games. If you're a true die-hard fanatic, you can even catch previous Superbowl games.
Another sports option is the NFL Red Zone. This is an add-on available to Sling Blue customers for an additional five dollars a month. The Red Zone changed how people watch football when it was introduced in 2009. Instead of switching between several channels, waiting for the action of the game to commence, the NFL Red Zone shows you simultaneous coverage of several games at once, shifting between each one to provide the most action with the least downtime. If you're in a fantasy football league, this option is a godsend.
What's more, if you're missing regional sports that you used to watch with your traditional cable plan, Sling TV operates with over-the-air channels in your area, bringing you local sports to binge watch.
Since Sling TV does not offer original content, they do come up a bit short in comparison to YouTube TV. However, some of the most binge-worthy shows they do offer include Rick and Morty, Belgravia – an EPIX Original – and Brooklyn Nine-Nine, showing that there are still loads of viable choices.
Special features
YouTube TV
Unlimited Cloud DVR for extensive catch-up sessions
Multiple users can stream from one account simultaneously
Voice control available to navigate with ease
Sling TV
Choose which channels to watch with Sling Blue or Sling Orange
Customise your lineup further with add-ons and extras
Caters to Spanish speakers with specialised channels available
Value
One of the main benefits found with Sling TV is the plethora of add-ons and extras which are available to create a truly bespoke package. Whether people want more comedy channels, sports, Spanish channels or entertainment, they can add the relevant option to their subscription. Furthermore, each add-on or extra is typically only a few dollars extra per month, providing excellent value for money.
If you are a sports fan, Sling TV is worth it, at least for the months that your favorite sports are in season. That's another plus versus regular cable: without a contract, you can sign up for several months at a time, especially if you just want to tune in to your favorite NFL games.
You'll want to opt for the Sports add-on priced at $5 a month if you want to watch all the football, baseball, basketball, and hockey you can stomach on ESPNU, NHL, SEC Network, and NBA TV.
Sling TV is more budget-friendly than YouTube TV, which means it only has 10 hours of cloud DVR available. However, this is a small price to pay if you want to save money each month.
YouTube TV is, admittedly, expensive for its base plan. While it boasts original content, it's nowhere near Netflix levels in this regard. However, where Sling TV lacks in cloud DVR space, YouTube TV more than makes up for it with its unlimited DVR at no additional fee. It also has a myriad of channels, which mostly don't require add-ons.
YouTube TV has some drawbacks: at $49.99 a month, you wouldn't expect to see advertisements on top of that, but certain shows do have non-skippable ads. YouTube TV does have the major channels of ABC, CBS, and NBC networks, and is noted as having more of the top 100 channels than any other streaming service. More doesn't always mean better, but YouTube TV packs a fairly decent punch for what you pay.
User experience
Sling TV's user interface is fairly similar to that of Netflix, for lack of a better comparison. It allows you to add your favorite channels and shows on your My TV page so that you can quickly find what you'd like to watch. From there, you can access the On Now section which lists currently airing shows that you may be interested in.
The search function is fairly easy to use, but the user interface does become a bit convoluted. When you access the full guide, you can choose from two separate views: a traditional grid, or simply the channels you subscribe to. From there, each of the channels you subscribe to is subdivided into categories, which may not be the most obvious or user-friendly way to search or browse shows. Sling TV has a relatively clunky interface but is manageable.
Unlike YouTube TV, Sling TV does not let you rewind a television show. What's more, due to licensing issues, you're not able to pause many channels – including Disney, FX, MSNBC, and TNT. This makes using the service a little difficult at times.
Meanwhile, YouTube TV has had years of experience with its original platform to understand what style of interface is easiest for users to interact with – and it shows. YouTube TV's interface is simple, their DVR works smoothly and efficiently, and the platform has the ability to rewind and fast-forward through recordings, shows, and movies.
When you sign in to YouTube TV, you'll see three tabs: Home, Library, and Live. This is pretty straightforward, with Home being thumbnails of featured videos. Library is your DVR videos to watch, and finally, the Live tab shows which videos are currently playing, or which are upcoming.
The search can be a bit slow at times, but the positive part is that you're able to search from any page without needing to navigate back to Home. If you have a Google Home, you can even use voice controls to search, which, if we're being honest, is one of the best things about their interface. The interface for YouTube TV suggests related content, just like the free version of YouTube does.
Overall, YouTube TV has the simplest and friendliest user interface of the two.
Which service is better?
Is there a clear winner when comparing Sling TV and YouTube TV? Probably, but it ultimately depends on what exactly it is you're looking for.
If you are a marathon binge-watcher of television shows, the obvious choice is YouTube TV with its unlimited cloud DVR. It also has a more intuitive user interface, and if you're a Google Home fan, the voice search feature is pretty awesome. On top of that, it has more channels to view, and while the costs do add up, you can opt for HBO, which is not available on Sling TV.
Sling TV, though, is hands-down the best choice if you are a sports fanatic. If every Thursday night, Sunday afternoon, and Monday evening sees you sitting down to watch the NFL game during the fall season, Sling TV is the best choice for you. Just remember you won't be able to DVR more than a couple of games without losing them, as the platform has only 10 hours of cloud DVR available.
Ultimately, there's no clear winner between the two. If you're a bigger family with multiple interests, go with YouTube TV. A single person may find that Sling is the optimal choice since it is more affordable.
Our Choice

Watch your favourite shows. Customise your channel lineup.
Claim your free trial offer now.
Terms and Conditions Apply