Overview
With so many different services on offer, choosing the right one for you can be tricky.
When on the hunt for on-demand streaming services, most will recommend Netflix– one of the first and most popular of its kind both in the US and overseas. It's easy to see why. With its huge catalog of shows, movies, and series suited to wide audiences, there really is something for everyone on Netflix.
However, it doesn't mean that this is the only option available for consumers of 'on-demand' TV. As the market for these services grows, more and more competitors are emerging over time.  One of the biggest of these is Amazon Prime Video, as this service is one of the perks of having an Amazon Prime account, and people already know Amazon as a trusted market leader.
As much as these two on-demand streaming services compete for our custom, there are some radical differences in several important areas, including price, selection of content available, and the additional features that come with each service.
So, if you're forced into choosing just one based on time, budget, or lifestyle, which one would you choose? It's not an easy choice, so thankfully, we've compiled all the stuff you need to know to make your decision easier.
When comparing two brands which are arguably market leaders in the world of streaming services, here are some of the basics you need to know before making your decision.
Netflix
First released back in 2007, Netflix began as a prototype for streaming services, unique in what it offered. Through its growth, the service continues to bring its 158 million customers high-quality TV shows, movies and documentaries on demand. There's also an enviable library of Netflix Originals in the TV and movie departments.
Netflix has been around for such a long time that it was popular even before streaming boxes and devices came about. The original Roku was even built with Netflix in mind. As other platforms have since been released, Netflix has created a top-quality app to complement its desktop service.You can now watch Netflix on a range of devices – from your browser on a laptop or desktop computer to your smartphone, tablet or smart TV.
Amazon Prime Video
Amazon Prime Video is a streaming service that enables customers to rent or buy movies and TV shows across a huge range of genres.
All you need to get started with Amazon Prime Video is an Amazon Prime account, a compatible device and an active internet connection. The service comes with some titles available for free, with the added bonus of being able to watch more recent shows and movies. You can choose to rent or buy titles with an Amazon Prime Account. Although not as popular as Netflix, there are still roughly 112 million monthly users in the USA.
Amazon Prime Video offers users the ability to download shows to watch offline. This means that downloaded shows and movies are less likely to be interrupted by a poor internet connection.
Pricing and Plans
Device Support
Pros and Cons
Top Shows and Movies
Number of Streams
Special Features
Pricing and plans
Something to consider when comparing Netflix and Amazon Prime Video is the cost of the services, the number of additional features included as part of the subscription cost, and, therefore, which offers the best value for money.
Amazon Prime Video
Price per month: A full Amazon Prime membership costs $12.99 per month or $119 per year. Prime Video as a standalone option only costs either $8.99 a month or $107.88 a year. It is worth noting that not all of the shows and movies are free with Amazon Prime Video- you can choose to rent or buy single episodes of series for offline viewing.
Multiple screens: Yes – for up to three devices at any one time.
Discounts available: EBT and Medicaid cardholders will receive Prime benefits for a discounted rate of $5.99 a month for up to four years. Students can register with Amazon Prime Student, which is half of the cost of full membership.
Free trial: Amazon Prime comes with a 30-day free trial which includes access to Amazon Prime Video.
Netflix
Price per month: There are three tiers of membership available for Netflix users:
Basic: $8.99 per month for unlimited content on one laptop, smartphone, tablet, or smart TV at a time.
Standard: $12.99 per month for streaming unlimited content on up to two devices at once.
Premium: $15.99 per month for streaming unlimited ultra HD quality content on up to four devices at once.
All plans can be canceled at any time and come with a 30 day free trial. They all have the same range of programming available.

Multiple screens: Yes, for the Standard (2 devices) and Premium (4 devices) plans.

Discounts available: These can come and go on various coupon and discount sites.

Free trial: 30 day free trial. Membership can be canceled at any time.
Best value for money: Amazon Prime Video
Device support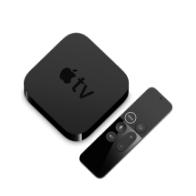 Apple TV

Netflix

Amazon Prime Video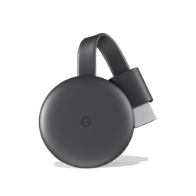 Google Chromecast

Netflix

Amazon Prime Video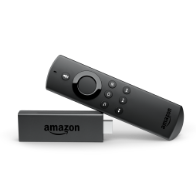 Amazon Fire TV Stick

Netflix

Amazon Prime Video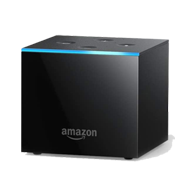 Amazon Fire TV Cube

Netflix

Amazon Prime Video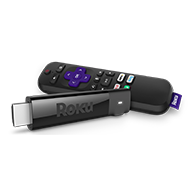 Roku TV

Netflix

Amazon Prime Video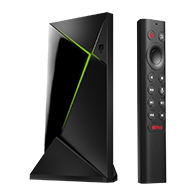 Nvidia Shield TV

Netflix

Amazon Prime Video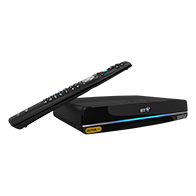 BT TV

Netflix

Amazon Prime Video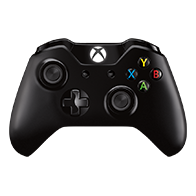 Xbox One

Netflix

Amazon Prime Video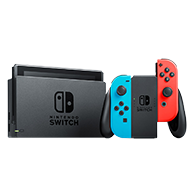 Nintendo Switch

Netflix

Amazon Prime Video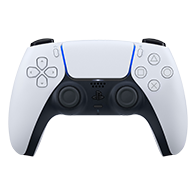 PlayStation

Netflix

Amazon Prime Video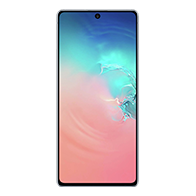 Android

Netflix

Amazon Prime Video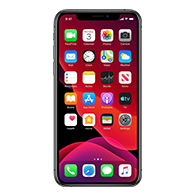 iOS

Netflix

Amazon Prime Video
Both Netflix and Amazon Prime Video are available to stream on a range of devices and can be accessed on your browser, smart TV, iOs and Android apps, plus game consoles such as Playstation 4 and Xbox One X.
Number of streams
Max for Amazon Prime Video
3
Pros and cons

Watch Now
Pros
No commercials. There's nothing worse than watching your favourite TV show or movie and having an advert interrupt you part way through. With Netflix, you pay the monthly subscription and get immediate access to the content library.
Downloadable content. If you're going on a long journey or commute on public transport which doesn't have access to WiFi, it can be handy to have a collection of your favorite films or series downloaded onto your phone.
Various membership plans. Netflix understands that streaming isn't 'one size fits all', so you can go with basic, standard or premium. If you're on a modest budget, you can go for the basic plan. If you have a family and want to give them all access, you can stream Netflix on four screens at once with the Premium plan.
Cons
Content library varies according to location. You may be excited to read a news article revealing your favorite show or movie is now available on Netflix, only to discover it's available for subscribers living in a different part of the world.
Rotating content. Because licensing deals expire, people run the risk of getting into a TV series or bookmarking a movie to watch later, then being disappointed to find that it's been removed from the content library.
Data cap. If you don't have unlimited data on your mobile phone or tablet while you're using Netflix, you may find that the streaming service uses it all up rapidly.

Watch Now
Pros
Downloading content for offline viewing. Not all streaming services provide this feature, and so those who want the option of watching their favourite TV shows and movies on the go can use Prime Video to download these titles before leaving the house.
Convenient all-in-one package. Amazon Prime Video is unique in that it offers customers several other perks besides video. Fast shipping, music, groceries and other such services make for a highly effective lifestyle bundle that's hard to turn down.
Free trial. You can decide if this service is for you by partaking in a free trial for a full month. Cancelling it before this period is over means you won't be charged for Prime Video.
Cons
Library isn't as extensive. Of course, the downside with focusing on other areas such as groceries and music - as well as the fact that Amazon wasn't originally a streaming service; it just branched out to be one - means that you won't get as many titles as you'd expect from big names such as Disney Plus.
Few titles receive critical acclaim. While services such as Netflix and Disney Plus will be used to putting out content that is widely talked about and shared by consumers, Amazon Prime Video doesn't have as much luck in this department.
Hefty price tag. Some are put off by the yearly fee for Amazon Prime if they want to pay upfront. At $119 a year for US customers, it's a sum that isn't parted with lightly, and some may question if it's worth it if they can get more titles for a lower price with another streaming service.
Top shows and movies
Netflix comes with a wide range of content that is exclusive to the platform, in addition to originals and classics for your viewing pleasure.
While many of its originals are hugely popular, a big reason behind Netflix's success is the fact its library holds hugely popular series such as Schitt's Creek, Parks and Recreation and Breaking Bad, in addition to British classics such as Gavin and Stacey. This is in addition to endless kids shows and movies available to keep the whole family entertained. You can choose from a huge catalog of popular shows on Netflix, looking at what's trending now, or bookmark shows to watch later.
Netflix is well known for its high-quality original series such as Bojack Horseman, Stranger Things, Orange is The New Black, Space Force, Black Mirror, The Witcher and many more.
Netflix will also use data based on a combination of shows you watch and what you place on your watch list to suggest titles to you, as well as the shows and movies that are trending throughout the USA. This means you can keep up to date on popular titles as well as enjoy content curated for your personal tastes.
If movies are what you're looking for, Netflix has a huge selection of titles available. These are searchable on the movies tab and you can choose from a decent range of genres. These  include action, anime, comedy, crime, family, musicals, romance, sci-fi, and sports. There's even the option to browse movies by actor, director, and title if you're searching for something more specific.
Similarly, there is a wide range of content available to stream on Amazon Prime Video, with popular genres including action, animation, kids, comedy, family, drama, sci-fi, sports, and thriller. Top Amazon Prime Originals include Lucifer, The Purge and Homecoming.
Unlike Netflix, Amazon Prime Video boasts the ability to stream recent movie releases. This means that you don't miss out on movies if you didn't quite make it to see them on the big screen. There are also further options such as accessing the most highly rated movies, renting or buying bundles and checking out add-ons – known as Prime Video channels.
The titles are optimized based on what you have previously watched, recommending related titles and genres. If you're just starting out on Amazon Prime Video and don't know what to watch, you can always watch content based on popularity and what others around you are currently watching. From titles such as Notting Hill to Little Miss Sunshine, if others are loving them at the time, they will appear on the home screen.
You will be able to click on individual titles and learn a range of information. There will also be a percentage match based on your viewing habits, so you'll know if you'll enjoy an unfamiliar title. You will also be able to read other information such as release date, ratings, a quick synopsis, and the genres it fits into. You can add it to a list to play later on, or simply play and enjoy right away. What's more, during movie playback, Amazon Prime Video's X-ray feature gives viewers additional information about the show or movie such as the background, actors' bios and memorable quotes.
Amazon will often get the rights to new releases much more quickly than Netflix. These movies will be available to rent, so if you want the latest titles on your device, you can stream them for a few dollars each. As such, most of the newer titles aren't included as part of the subscription to Amazon Prime Video, which means you'll have to purchase them in order to watch them.
Amazon is good at flagging up Prime Video content and notifying customers of the price before any 'accidental' purchases are made. However, the fact that the two types of video are mixed together can make things confusing for its users.
For sports fans, there's also the option of free sports coverage streaming games that are included as part of Prime. The games also stream with X-Ray, allowing viewers to read statistics, team information and details about previous games.
Special features
Netflix
Turn off auto-play. For those who don't want to have fresh episodes of a TV series commence automatically, this feature can be disabled by going into your account and unchecking the relevant box under Playback Settings.
Limit data usage. Those who prefer to stream while out and about will sometimes receive a nasty surprise when their phone bill reveals heavy data usage. To prevent this, Netflix lets you limit data usage by going into the settings of the mobile app and adjusting the Mobile Data Usage section.
Amazon Prime Video
Download for offline viewing. As so many services offer this feature now, it may seem commonplace – but Amazon Prime Video was the first platform to provide this function back in 2015.
Set up parental controls. A five digit PIN will prevent younger members of the family from accessing movies or TV shows with a particular age rating. This setup can be found in the Video Settings part of the platform.
Value
For big online shoppers, the cost of fast, free shipping on a range of items is worth the $12.99 price tag that comes with Amazon Prime and its Video. However, with new releases requiring additional payment, it's worth exploring the titles that come free with the package to decide if it will provide value for money according to your personal streaming habits.
For Netflix users, more flexibility on their price plans means that most people can find a solution that suits their needs and their budget. Users also have the benefit of being able to access all titles on the platform without any other additional costs.
User experience
Amazon's interface is fairly consistent across all of its compatible devices, with the best experience being found on its own hardware – such as Amazon Fire TV.
The web-based interface for Prime Video is found within Amazon's main website. This can cause confusion for some who don't know how to find the page, especially as the search bar is identical to the one on the e-commerce site.
Unlike Netflix, Amazon Prime Video does not offer multiple profiles with their own recommendations, which means it could be hard to find something you'll enjoy watching if multiple people are using the same profile on the account.
Netflix is similarly consistent with its device design across all of its compatible devices. Any slight changes are designed to make the platform as efficient as possible for a particular device model. Many report that Netflix is especially well designed for Android and iOS apps.
Multiple user profiles mean that each one will come with its own recommendations according to watch history. When it comes to kids profiles, the recommendations will be kept PG for younger audiences.
Which service is better?
Netflix and Amazon Prime Video both offer a wealth of content for their subscribers.
If you're looking for a simple to navigate one-stop-shop for streaming TV shows and movies, then Netflix is the way to go. If you're already a frequent user of Amazon's services and would like more value for your money, try Prime Video along with other Amazon Prime features.
Comparing the content of the two services, there's not a large amount of crossover – each platform has a unique library which can't be found on its rival. Deciding which TV shows and movies appeal to you the most are a good way of deciding between the two.
Lovers of reality shows such as Love is Blind or The Circle should opt for Netflix, but those looking for dramas such as This Is Us and Emmy award winning The Marvelous Mrs Maisel should opt for Amazon Prime Video.
Both of these services offer a great range of content and are available to use on various platforms and devices. If budget allows and you wish to have all of the benefits of Amazon Prime in addition to two top notch streamers, it's well worth investing in both of these platforms.
Our Choice

Unlimited movies, TV shows, and more.
Watch anywhere. Cancel anytime.
Terms and Conditions Apply