Overview
Sling TV and Hulu are two popular content streaming services, particularly among cord-cutters looking to escape high cable bills.
Sling TV is an explicitly pro-cable-cutting brand with parent company Dish Network's CEO Charlie Ergen considering Sling TV to be a direct replacement for cable services. Sling TV is what is known as an over-the-top internet television provider, which simply bypasses all the usual gatekeepers in broadcasting (such as cable companies), and delivers content directly to users. Most people started out considering Sling TV to be a complementary service you buy alongside regular cable. As the provider improves its library, that perception has been changing.
Sling TV began the groundwork for a full over-the-top offering in 2012 when parent company Dish Network launched DishWorld, a service that provided access to fifty cultural and ethnic channels. Sling TV got its US beta launch in January 2015. A full-scale rollout arrived a month later, and it has been providing streaming services through apps, media players, and smart TV ever since. By February 2020, subscriber figures hit 2.59 million, giving it a subscriber base which is around 2 percent the size of Netflix – no small feat considering the size of that mega brand!
Recently, there have been calls for Sling TV to include more local broadcast stations in its offering, but CEO Roger Lynch ruled this out. Adding mainstream channels, he said, would push up the price, undoing the firm's central mission to keep cable affordable. Many customers, he pointed out, already had complementary services, like Hulu, that allow them to view local network content live.
Like Sling TV, Hulu is an over-the-top, subscription video-on-demand service. It began as a joint venture between NBC Universal and News Corporation in October 2007 as an attempt to fight off competition from Netflix. Later The Walt Disney Company bought a controlling stake in the operation, giving the media giant significant control over direction and production. Figures from 2013 suggest that the platform was generating more than $1 billion in revenue. Data from February 2020 indicates that the platform now has more than 30.4 million subscribers, making it ten times more popular than its rival Sling TV.
Hulu is an ad-supported video streaming service, meaning that users must both pay a monthly subscription and watch commercials. Owner Disney believes that this tradeoff is worth it for the majority of users on the platform, given the quality of the content.
Hulu greatly benefits from its relationship with Disney, which allows it to offer an extensive array of content from major broadcasters. It carries shows from Fox Sports 1, PBS, Bravo, Syfy, USA Network, and NBCSN. It also offers a considerable array of original content, including Battleground, The Morning After, The Fashion Fund, Up to Speed, and The Awesomes. Furthermore, viewers can now get Hulu + Live TV, providing major network streaming services.
So, who will win the battle of Sling TV vs Hulu Live TV? Let's take a look.
Pricing and Plans
Device Support
Pros and Cons
Top Shows and Movies
Number of Streams
Special Features
Pricing and plans
Sling TV offers three pricing options. Sling Orange is $30 per month and provides 32 channels, including TBS, Food Network, CNN, ESPN, and AMC.
Sling Blue is also $30 per month and gives you Viceland, El Rey, FX, and USA.
Finally, you can get access to all these channels through Sling Orange + Sling Blue for $45 per month (a $35 special offer is frequently available), providing access to 53 channels in total.
Meanwhile, Hulu offers four levels of service. The Basic plan (on-demand only) is $5.99 per month and ad-supported, providing access to all the platform titles.
Premium (on-demand only) is $11.99 per month and provides ad-free streaming across the vast majority of content.
Basic + Live TV subscribers pay $54.99 per month and get access to more than 60 live TV channels, including Food Network, Disney Channel, and Discovery.
Premium + Live TV subscribers pay $60.99 per month and get all the channels from the previous package, plus ad-free Hulu content.
Device support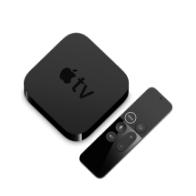 Apple TV

Sling TV

Hulu Live TV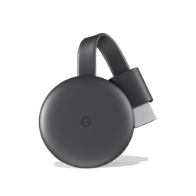 Google Chromecast

Sling TV

Hulu Live TV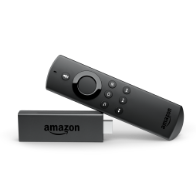 Amazon Fire TV Stick

Sling TV

Hulu Live TV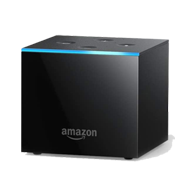 Amazon Fire TV Cube

Sling TV

Hulu Live TV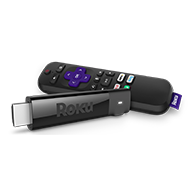 Roku TV

Sling TV

Hulu Live TV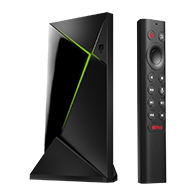 Nvidia Shield TV

Sling TV

Hulu Live TV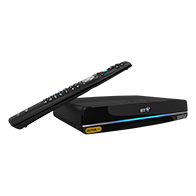 BT TV

Sling TV

Hulu Live TV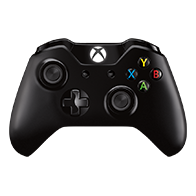 Xbox One

Sling TV

Hulu Live TV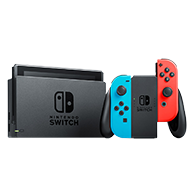 Nintendo Switch

Sling TV

Hulu Live TV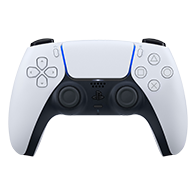 PlayStation

Sling TV

Hulu Live TV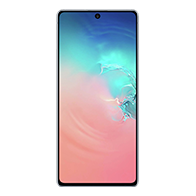 Android

Sling TV

Hulu Live TV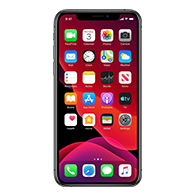 iOS

Sling TV

Hulu Live TV
Sling TV
VIZIO Smart TV
Samsung Smart TV
LG Smart TV
Android TV
Desktop PC
Roku
Smartphones (Apple and Android)
Amazon Fire TV
Apple TV
Google Chromecast
Hulu Live TV
Android TV
VIZIO Smart TV
LG Smart TV
Samsung Smart TV
Nintendo
Xbox
Smartphones (Apple and Android)
Desktop PCs
Roku
Google Chromecast
Amazon Fire TV
Apple TV
Pros and cons

Watch Now
Pros
Benefit from lower prices compared to others. Sling TV prides itself on being able to provide a skinny bundle to subscribers, where users can customise their channel lineup.
No contract. Cord cutters benefit from being able to cancel their streaming subscription at any time, instead of signing up for a lengthy contract.
Benefit from multiple add-ons. There is a huge range of add-ons to enhance the Sling TV experience, from DVR to premium channels.
Cons
Some gaps in channel offering. As the platform is a skinny package, there will naturally be some channels missing which users may want to have access to.
Billing issues. Some customers have complained that they have been charged in error after cancelling their free trial for the service.
Technical issues. From time to time, users will register reports that they have experienced glitches with the app or website while streaming content.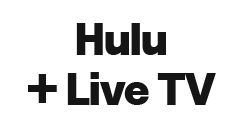 Watch Now
Pros
Access to the full on-demand streaming library. This means you will be able to watch the full range of Hulu Originals as well as live TV channels.
TV Everywhere logins. These are available for apps on 14 channels.
Kids Mode available. Parental controls can be activated to monitor what kids are watching. To do this, create a user profile which has Kids Mode enabled.
Cons
Compatible device limitations. Some devices may not work with Hulu + Live TV. For example, only select Roku models are compatible at the time of writing.
Length of free trial. Some streaming services, like Amazon Prime Video and Netflix, offer 30 days free before a paid subscription is activated. Hulu Live TV offers seven days.
Technical issues. Customers will sometimes experience error codes when accessing the app or website, or there could be glitches which slow down the user experience.
Top shows and movies
Both Sling TV and Hulu offer massive catalogs of channels, shows, and movies for your enjoyment. The type of entertainment that you can get on each, however, differs substantially.
Streaming options on Sling TV tend to change from month to month. The platform doesn't create original content. Instead, it reaches deals with its partners to offer various on-demand shows that rotate in and out of its on-demand catalog.
Sling TV carries ESPN programming if you purchase Sling Orange. Sports fans can get access to NFL coverage, college football, soccer, major league baseball, NBA coverage, tennis, and much more. Hardcore sports fans may, however, want to opt for Sling Orange + Blue since this also offers NBA TV, MLB Network, and the Golf Channel.
For food lovers, Sling Orange also offers the Food Network channel. You can watch all sorts of popular shows related to cookery, including Mystery Diners, Valerie's Home Cooking, Girl Meets Farm, and Jamie At Home. The media lauded the Food Network for its programming schedule during the coronavirus lockdown, providing viewers with just the respite that they need.
Comedy lovers can benefit extensively from Comedy Central. Founded in 1991, the station regularly airs episodes of The Office and South Park to name but a few.
In terms of individual shows, Sling TV also has some tasty offerings. Black Sails, for instance, is a historical fiction adventure that follows characters which have many parallels with Louis Stevenson's Treasure Island. Famous functional and real historical figures pepper the cast, including Anne Bonny and Blackbeard. The show is essentially a celebration of the golden era of piracy during the eighteenth century and offers some of the highest production values you'll see anywhere on the network.
For those looking for something less swashbuckling and more sci-fi, you might want to check out Lexx. This zany drama series was originally a Showtime show and then moved over to the Sci-Fi channel. The production values aren't quite up to the standard of Black Sails, but the storylines, quirky characters, and strange alien planets all make up for it. Watching episodes is a trippy, psychedelic experience.
Like Sling TV, Hulu offers a bunch of live channels, like ABC, NBC, Fox, and CBS, alongside local sports networks from Fox and NBC. The main benefit with this brand, though, is that it also comes with a vast on-demand library, making it just as compelling as its rivals for cord-cutters.
If you're in the mood for binge-watching a title, you'll want to check out the Hulu Original, A Handmaid's Tale. The series is an adaptation of the novel of the same name by Margaret Atwood. It follows the tale of Offred (the handmaid), as she makes her way through a totalitarian society, based on a dystopian vision of future America. The series does an excellent job of showing how fundamentalism can warp human values and make people say and do the most extreme things. Somehow Offred must navigate a world in which women are forced into sexual servitude to repopulate the planet after a devastating event. Prepare to be freaked out!
If that's a little too scary for you, Hulu is also known for its Mrs. America series in partnership with FX. Premiering in April 2020, this drama tells the story of the equal rights movement in the US and the unexpected backlash from conservative women across the country. Featuring a host of second-wave feminists such as Phyllis Schlafly, Shirley Chisholm, and Bella Abzug, it explores political battlegrounds and reveals the complexity of gender politics in modern society.
Normal People is another critically-acclaimed Hulu Original which follows the lives of Connell and Marianne, both from different backgrounds, as they grow up in small-town Ireland. The romance follows the twists and turns of their convoluted love story and provides a social narrative at the same time.
Disney's ownership of Hulu means that subscribers now get access to a bunch of 21st Century Fox content, too, including It's Always Sunny in Philadelphia. The FXX series, starring Danny Devito, follows four self-obsessed friends who run a bar and enjoy reveling in each other's misfortunes.
Finally, you might want to check out High Fidelity. This Hulu Original based on Nick Hornby's novel follows the antics of Rob Brooks (played by Zoe Kravitz, daughter of Lenny Kravitz) as she tries to make a success of her record store. After being dumped by her ex-fiancé, Mac (played by Kingsley Ben-Adir), she becomes obsessed with top-five music compilations as a coping mechanism. The series is a throwback to the original 2000 movie but reimagines it for a 2020 audience.
Sling TV and Hulu Live TV, therefore, differ somewhat in their content. While both offer live streaming services from major broadcasters, Hulu provides viewers with original content they can't get anywhere else – similar to Netflix. Sling TV, however, is more orientated towards people who want to wave cable subscriptions goodbye and get their favorite sports and TV shows at a lower price.
Special features
Sling TV has special features which include:
The ability to sign up for individual channels on an á la carte basis.
Multi-channel add-ons (such as bundles of kids, international or comedy channels) that cut individual channel costs
Cloud DVR storage which allows you to record live TV streams and then go back and watch them whenever you want.
Hulu Live TV has special features which include:
The Unlimited Screen Add-on, which allows you to enjoy unlimited screens at home and up to three on the go
Network add-ons let you add entertainment stations (such as CNBC World, Cooking Channel, Destination America, and Discovery Family), plus the Espanol add-on, providing access to popular favorites in Spanish
Up to 200 hours of enhanced DVR cloud storage (for recording live shows) that automatically fast-forward commercials and no limit on simultaneous recording
Value
Both Hulu Live TV and Sling TV are services which will save people decent amounts of money each month, tempting them to cut the cord and switch over to a no-obligation contract.
With Sling TV, you get access to 32 channels if you choose Orange, 47 on Blue, and 53 if you go with the combination of the two. Orange gives you access to Disney-related content and ESPN, while Blue is geared towards NBC Universal and local Fox channels. Prices range from $30 to $45, depending on which channels are most important to you.
Meanwhile, Hulu's basic on-demand video subscription package is cheaper than Sling TV, but its Live TV option works out considerably more expensive.
Hulu's streaming library includes more than 80,000 episodes and originals – something that you don't get with Sling TV. Furthermore, Hulu allows you to add channels however you like, so you just pay for what you need. Premium options include Starz, Cinemax, HBO, and Showtime.
Relatively speaking, both work out roughly the same regarding value for money. The Hulu Premium + Live TV package is about 50 percent more expensive than Sling TV. In return for this additional expense, you get an ad-free experience, plus access to dozens of live TV channels and the ability to stream original series.
User experience
Sling TV offers an app that is very similar to Netflix, displaying content in a series of sliders on both desktop and mobile devices. Thumbnail images show users content which is currently available to stream. They can either click or select with their fingers on touchscreen devices. The main page shows you your viewing history and lets you carry on where you left off. You can also view live shows by category, such as "Sports" or "Kids."
The guide is available in two formats – either the traditional grid or another subdivided into the various channels to which you subscribe. The search feature is straightforward and easy to use.
Owner Disney heavily influences Hulu's interface. Recently, it got a visual upgrade to make it consistent with Disney Plus, the conglomerate's latest entertainment platform. The new setup improves navigation by allowing users to explore collections via horizontal scrolling. They can also switch between services more efficiently.
Hulu has also seen the introduction of tile-size communication. Smaller tiles will highlight shows the user abandoned, allowing you to pick up more easily where you left off. Larger ones will display recommended shows.
Which service is better?
When you compare Hulu Live TV and Sling TV, you see that they are mostly trying to do the same thing: reach out to the cord-cutter market. Arguably, though, Hulu Live TV does a better job of it. Sling TV might offer a bunch of popular channels for a low price, but Disney's offering combines the best of on-demand and over-the-top streaming. Hulu comes with upgrade packages that allow users to mix and match their channel options á la carte. At the same time, it provides series originals in the style of Netflix or Amazon Prime.
Sling TV provides both over-the-top and on-demand streaming, but it doesn't have any exclusives made in-house. Furthermore, it has made a strategic decision to limit the number of local channels to keep monthly prices down.
For people who don't care about watching original dramas, instead simply wanting inexpensive access to ESPN, Sling TV is probably the better option. Those who need a comprehensive entertainment service that provides all of the perks of cable will want to go with Hulu Premium + Live TV. Be warned, though: you will pay more for the privilege.
Both Sling TV and Hulu Live TV provide cloud recording storage and the ability to record multiple channels simultaneously. But Hulu has the edge over Sling TV when it comes to simultaneous streaming. It allows you to watch unlimited devices in your home and up to three outside if you buy the Unlimited Streaming Add-on.
As with so many of these streaming battles, it is a matter of personal preference and how much you're willing to pay. Overall, Hulu arguably offers the superior service, but it comes with the price tag to match.
Our Choice

Watch your favourite shows. Customise your channel lineup.
Claim your free trial offer now.
Terms and Conditions Apply