Overview
If you're a TV fan, then it's vital that you make the right decision when choosing your streaming service and so this time, we've lined up two big rivals, Hulu and Sling TV, to see how they compare side-by-side.
Hulu
Hulu is an American on-demand video streaming service that is now controlled and majority-owned by Walt Disney. The first Hulu subscription service was founded back in 2010, under the name Hulu Plus, which then became known as simply Hulu in 2015 to put the brand more in-line with its key subscription-based competitors.
By the end of Hulu's first year as a subscription site, the platform had already gained 1.5 million subscribers – a number that has continued to grow to reach 31.1 million by the end of the second quarter of 2020 (this figure includes subscribers to all of Hulu's packages, including their new Hulu + Live TV offering).
Hulu has made a name for itself as one of the streaming sites with the largest back catalog of TV shows and movies, including favorites like Grey's Anatomy, Brooklyn Nine-Nine, and Game of Thrones, as well as its own stellar originals like The Handmaid's Tale and Normal People.
With four pricing plans to choose from, ranging from commercial supported streaming-only all the way through to ad-free live TV, and the option to bundle Hulu together with ESPN+ and Disney+, the site caters to a range of markets with different needs, and we can see why it has become a firm fan favorite.
Sling TV
Back in 2012, Sling TV used to be known as DishWorld and provided access to over 50 ethnic and international TV networks. As the demand for TV streaming services grew, the brand evolved to become 'Sling TV', launching its new service in 2015 at The Consumer Electronics Show.
Sling TV's new streaming service is aimed more at the mainstream US market and allows users to stream a variety of channels – including AMC, IFC, BBC America, TLC, TNT, CBS, Cartoon Network, Nick Junior, The DIY Channel, The History Channel and so on.
Alongside great live TV, Sling TV also provides access to thousands of TV shows and on-demand movies, making it great for those who want to go cable-free but wish to enjoy on-demand services at the same time. Taking a new, more flexible approach to pricing, Sling TV allows its subscribers to choose from two base packages – Orange or Blue – which can be purchased independently or separately, with additional channels available as add-ons.
Since its release in 2015, Sling TV has rapidly gained subscribers within the streaming market, increasing its count from 54 thousand in 2015 to 2.59 million by the end of 2019. What's more, it doesn't look like it's going to be slowing down any time soon.
Pricing and Plans
Device Support
Pros and Cons
Top Shows and Movies
Number of Streams
Special Features
Pricing and plans
Hulu's packages and prices
Hulu offers its customers four monthly pricing plans to choose from. These pricing plans are their base packages, with add-ons available if you want to access extra channels.
Hulu with commercials ($5.99)
This is the most affordable Hulu package, providing users with access to the full Hulu library of TV shows and movies, but with commercial ad breaks. No live TV channels are included.
Hulu without commercials* ($11.99)
If ads drive you crazy, then for just $4 more per month you can watch all of your favorite movies and on-demand TV shows advertisement free.
Hulu Live TV with commercials ($54.99)
This is Hulu's basic Live TV service, providing you with a great place to start if you want to go cord-free. This package does still come with commercials but if that's a deal-breaker then skip to number 4.
Hulu Live TV without commercials* ($60.99)
As Hulu's top package, Hulu Live without commercials will cost you just $6 more per month, giving you access to their full library of on-demand services as well as access to their range of live TV channels.
*Some TV shows, even on commercial-free packages, will be shown with ads, no matter what. These include hit series like Grey's Anatomy and How To Get Away With Murder. This is something to be aware of when signing up.
Hulu, ESPN+ and Disney+ bundle
For the ultimate trifecta of TV, you can gain access to Hulu, ESPN+, and Disney+ for the amazing price of just $12.99 per month! Even with this bundle, you can still upgrade your Hulu service with add-ons or go commercial-free.
Simultaneous streaming
Hulu on-demand – One simultaneous screen per account.
Hulu with Live TV – Two simultaneous screens per account
Need more? You can upgrade your Hulu with Live TV to unlimited screens for $15 extra per month.
Sling TV's packages and prices
Sling TV offers two base packages, Orange and Blue, with the option to add on additional channels if they aren't already in your package. The idea behind this pricing model is that you only pay for the channels that you really want.
Sling TV Orange ($30.00)

Although there's some overlap between the Orange and Blue packages, the Orange Sling TV channel selection also contains Disney-owned channels and is more sports-focused thanks to its three ESPN networks.

Sling TV Blue ($30.00)

Sling TV Blue, on the other hand, is more entertainment-focused and is the only place where you'll find NBC and Fox.

Sling TV Blue + Orange ($45.00)

If you can't choose between the two, then you can access both packages for $45.00 per month, which can end up a lot cheaper than getting individual channel add-ons.

Sling TV extras (range from $5.00 to $25.00)

If there are just one or two channels missing from your package to make it complete, then these can be added on for an additional fee ranging from $5 to $25 depending on the channel.*
*When it comes to adding on package extras, the number of channels you can choose from changes depending on your base package. For example, if you are subscribed to Sling Orange and wish to upgrade to Sports Extra, then your pack will include ESPNews, ESPN Goal Line, and ESPN Bases Loaded. However, if you were to subscribe to Sling Blue, then the Sports Extra package would come with different channels such as RedZone, NFL Network, and NBC Golf. Obviously, this can be both confusing and frustrating if the channel you want to upgrade to isn't on your package.
Simultaneous streaming on Sling TV
Sling Orange – One simultaneous screen per account
Sling Blue – Three simultaneous screens per account
Device support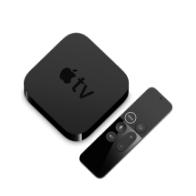 Apple TV

Hulu

Sling TV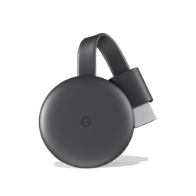 Google Chromecast

Hulu

Sling TV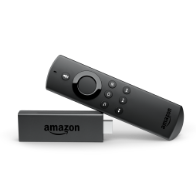 Amazon Fire TV Stick

Hulu

Sling TV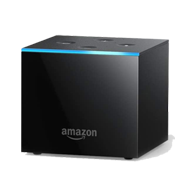 Amazon Fire TV Cube

Hulu

Sling TV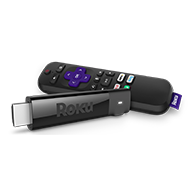 Roku TV

Hulu

Sling TV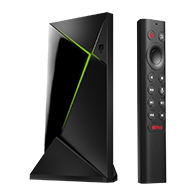 Nvidia Shield TV

Hulu

Sling TV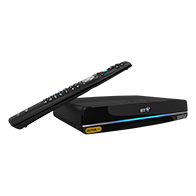 BT TV

Hulu

Sling TV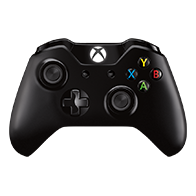 Xbox One

Hulu

Sling TV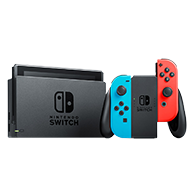 Nintendo Switch

Hulu

Sling TV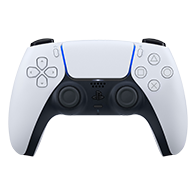 PlayStation

Hulu

Sling TV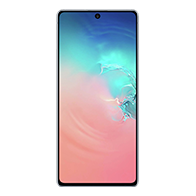 Android

Hulu

Sling TV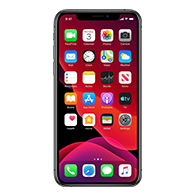 iOS

Hulu

Sling TV
Hulu supported devices
Android phones and tablets
Android TV (select models)
Apple TV (Classic app on generations 2 & 3, the new app on generation 4 or above)
Chromecast
Echo Show
Fire Tablets
Fire TV and Fire TV Stick
iPhones and iPads
LG TV (select models)
Nintendo Switch
Mac and PC browsers/apps
PlayStation
PlayStation 4
Roku and Roku Stick (select models)
Samsung TV (select models)
Sony TV (select models)
TiVo
VIZIO TV (select models)
Xbox 360
Xbox One
Xfinity Flex streaming TV box
Xfinity X1 TV box
Sling TV supported devices
All Amazon Fire TV devices
Fire Tablets on Android OS 4.4.2 or higher
Android devices and Android TV OS Kit Kat 4.4 or newer
Sharp AQUOS
Sony Bravia
LeEco
4th Generation Apple TV or newer
tvOS 10.0 and higher
All Chromecast devices
Vizio SmartCast TVs
Google Chrome browser
Mac OS
Windows 7 or 8.1
Oculus Go VR headsets
iOS 11 or newer
iPhone XS
WebOS 3.0, 3.5, and 4.0
Roku LT and higher
Roku TVs from Hisense and TCL
Select 2016/17 Smart TV
All Windows 10 devices
Xbox, One, One S and One X
Xfinity X1 (for Sling International and select Sling Latino services)
Arris Xg1v1
Pace Xg1v1, 3, 4
Xi5
Pros and cons

Watch Now
Pros
Purchase a bundle deal. Hulu, Disney+ and ESPN+ are available to purchase as a bundle, giving subscribers savings of over 25%.
Watch Hulu Originals. Top content such as The Handmaid's Tale is available exclusively on the platform, providing appeal for many.
Purchase add-ons. There is the option to add further services, such as HBO, Cinemax, Showtime or STARZ, to your subscription.
Cons
Ad-supported plan still costs money. Some streaming services don't require a paid plan for an ad supported service.
Add-ons are expensive. For example, adding HBO costs an additional $15 per month, which adds up quickly.
Ad-free plan is quite expensive. Compared to other platforms, such as Disney Plus, the ad-free plan costs more per month.

Watch Now
Pros
Benefit from lower prices compared to others. Sling TV prides itself on being able to provide a skinny bundle to subscribers, where users can customise their channel lineup.
No contract. Cord cutters benefit from being able to cancel their streaming subscription at any time, instead of signing up for a lengthy contract.
Benefit from multiple add-ons. There is a huge range of add-ons to enhance the Sling TV experience, from DVR to premium channels.
Cons
Some gaps in channel offering. As the platform is a skinny package, there will naturally be some channels missing which users may want to have access to.
Billing issues. Some customers have complained that they have been charged in error after cancelling their free trial for the service.
Technical issues. From time to time, users will register reports that they have experienced glitches with the app or website while streaming content.
Top channels, TV shows and movies
Top TV shows and movies
The Handmaid's Tale
Based on the 1985 novel by Canadian writer Margaret Atwood, The Handmaid's Tale is set in a dystopian reality where, after a second American Civil War, society looks very different and women are born into a form of childbearing slavery. The series is exclusive to Hulu, with 36 episodes available and a fourth season currently in the making. With the book having taken off worldwide some 30 years after it was first published, the series is now in high demand and remains one of the most sought after pieces of Hulu's original content. Alongside 36 episodes from the first three seasons of The Handmaid's Tale, Hulu also boasts a catalog of extra content called 'inside the episode', where key themes are broken down and viewers can see behind the scenes action. Following the success of The Handmaid's Tale, some decades after it was first published, Margaret Atwood recently released a follow-up book called 'The Testaments' set 15 years after the events of The Handmaid's Tale, which is also to be made into a series by Hulu.
Normal People
Normal People is an Irish drama series produced for BBC Three and for Hulu. The series is based on the novel of the same name by Sally Rooney and follows the relationship of two people as they navigate adulthood. The series was originally released in April 2020 on BBC Three in the United Kingdom and was then released three days later in its entirety on Hulu for its US audience. The series has come to receive critical acclaim, with CNN describing it as "irresistible in abnormal times." Currently, the series is only available on the streaming site Hulu or through the UK BBC Iplayer.
John Wick 2
When it comes to films, Sling TV has a pretty robust offering, with one of its most popular titles being John Wick 2. Featuring Keanu Reeves, amongst other big-name actors such as Laurence Fishbourne, Ruby Rose, and Riccardo Scamarcio, John Wick 2 is an action-packed film that was acclaimed by critics and ended up grossing a staggering $200 million worldwide.
The Walking Dead
Sling TV claims that it has more than 10,000 hours of on-demand content, and from what we've seen, we have to believe them. Alongside a great selection of films, Sling TV also supplies VOD content from its cable channels and networks, meaning that you can catch up on recent seasons of programs like AMC's The Walking Dead. Because Sling TV relies on its cable channels and networks to supply its VOD content, you can expect the selection to change pretty frequently, meaning that you won't get bored of what's on offer, and you'll always have access to the latest episodes.
Top Channels
Disney Channel
Alongside great original content and access to on-demand TV series and movies both old and new, Hulu's Live TV packages also provide viewers with access to some of the most popular live TV channels. For children, Disney Junior and Disney+ can be viewed as a part of their Disney+ bundle, providing children of all ages with access to the best of Disney, Pixar, Marvel, Star Wars, and National Geographic.
Golf Channel
For golfing fans, Hulu + Live TV is widely considered to be one of the best live TV streaming services, providing access to the Golf Channel as well as ESPN and a wide range of other live sporting TV channels. Covering everything to do with golf, the Golf Channel includes live coverage of the world's top golf tournaments as well as factual and instructional programming.
ESPN
Whether it's the NFL, NBA, MMA, college football or college basketball, ESPN allows its viewers to watch thousands of live sporting events. But it's not just the standard ESPN channel that Hulu can offer. The streaming site also provides access to other ESPN channels, including ESPN2, ESPN College Extra, ESPNU and ESPN News.
TLC
For reality TV lovers, Hulu has a whole host of on-demand programs to choose from as well as live TV channels such as fan favorite TLC.  Shows on this channel fall into the popular entertainment and reality TV series categories, with top picks including 90 Day Fiance and Say Yes To The Dress. Whether you're watching the new series live or enjoying a binge-marathon of their on-demand archive, there are literally thousands of reality and entertainment programs to choose from.
NFL Network
Because Sling TV pride themselves on providing people with affordable access to the channels they watch most, they also offer a range of other great sports channels including NFL Network on their Blue package. Dedicated to American Football, NFL Network provides live coverage of the country's top games as well as sports news and educational sports-related entertainment.
CNN
For breaking news, Sling TV subscribers on the Blue, Orange, and combined packages have access to CNN, amongst other top news providers. As another of the many channels that Sling TV knows that its customers use every day, CNN is included as standard across all pricing packages, with local variations available depending on the subscriber's location.
Cartoon Network
As a family-friendly streaming site, we also have to mention Sling TV's great selection of children's channels and on-demand programs. Cartoon Network alone shows many of the top US children's shows, including The Powerpuff Girls, Ben 10, and Teen Titans Go. Furthermore, channels such as Nickelodeon, Disney and BabyTV provide a winning combination of kids programs for children of all ages.
Special features
Hulu
With Spotify's student discount program, students can gain access to a premium Spotify account, Hulu, and Showtime.
Disney+, ESPN+ and Hulu bundle
For $12.99, users can gain access to a basic Hulu subscription alongside Disney+ and ESPN+.
All Hulu + Live TV subscribers get 50 hours of Cloud DVR storage included, so they never miss a show. If you need more, you can get 200 hours with the Enhanced Cloud DVR Add-on.
Sling TV
By default, all Sling TV packages come with 10 hours of DVR storage included. This can be upgraded to 50 hours for an additional fee per month.
Value
When it comes to value, the question of who comes out on top when comparing Hulu and Sling TV really depends on what you are looking for.
DVR storage
If you want to be able to record live TV, then there's no denying that Hulu's 50 hours of DVR storage trumps Sling TV's 10 hours. But, given the price difference between the two providers, it actually still works out cheaper to go with Sling TV and to upgrade to their 50 hours premium contract. Of course, if you want more than 50 hours, then Hulu is the only provider to offer a whopping 200 hours of DVR storage.
Variety of channels
When it comes to the variety of channels you get with both live packages, they seem to be pretty similar at first glance. However, the key consideration here is the fact that Sling TV splits their channels into two base packages. In order to get the same number of channels as you would with Hulu, you'll need to take out a combined Orange and Blue plan with Sling TV, not to mention taking out some of their add on packages too. This can soon rack up.
Simultaneous streaming
If you're wanting to share your subscription with someone else, both TV streaming services have got options available. Hulu's on-demand service will only allow one screen to operate at any one time, but their Live TV package allows two. Sling TV, on the other hand, will have different allowances depending on the package chosen. While Orange subscribers gain access to just one screen, Blue subscribers can access three.
For those who consider simultaneous streaming to be essential, Hulu does have an upgrade option available which allows unlimited simultaneous streaming for an additional $15 per month. Whether this is considered good value or not depends on how you're going to split your bill and how many people you plan to share your account with.
Who provides the best value overall?
It's got to be said that at face value, Sling TV provides a far cheaper live TV offering, at $24.99 less per month than Hulu+Live TV with commercials. With that kind of price saving, you can afford to add on a few missing extra channels and pay for the additional DVR storage without exceeding Hulu's basic price.
User experience
What good is having a cheap TV streaming provider if you can't get it to work? We have to say that when it comes to usability, Hulu comes out on top. Perhaps it's because they have been on the scene for a little longer and have had a bit more time to iron out some of their glitches, but in general, their interface is less buggy and more reliable. Some users have found glitches in the new Sling TV app, making it hard to watch certain channels, and others find their color-coded packages and add-ons confusing and difficult to set up. With Hulu TV, you pay for one package and you're good to go.
Which service is better?
It's clear that both Hulu and Sling TV have their advantages and disadvantages – but who comes out on top?
If it's on-demand only services you're looking for then Hulu comes out on top. However, if it's live TV you're after then the starting prices of Sling TV are much lower.
On-demand – Hulu wins
Live TV – Sling TV wins 
Both Hulu and Sling TV are supported by a wide range of devices including smart TVs, tablets, phones, laptops, PCs, etc. There's no clear winner here – they're both great.
It's a draw. 
When it comes to content, Hulu offers original series as well as one of the largest libraries of on-demand films and TV series, which is why they win this round for us.
Hulu wins
When it comes to DVR storage, Hulu has a far better offer with 50 hours as standard, whereas Sling TV only offers 10. That being said, as we have already worked out, at just $5 extra per month to upgrade, Sling TV still works out cheaper. However, if you require more than 50 hours, Hulu is the only provider who can offer you 200.
For up to 50 hours – Sling TV wins
For more than 50 hours – Hulu wins
So there you have it – in this battle of the streaming sites, the question of who wins really does depend on what you are looking for. If we were to add up the wins for the above categories, then Hulu might just take it thanks to their fantastic on-demand and original content offering.
Our Choice

Tune into the shows everyone is talking about.
Sign up now and start saving money.
Terms and Conditions Apply