Overview
Both Netflix and Disney Plus have a lot to offer. Netflix started out in 1997 as an internet-only movie rental service that mailed its customers DVDs in the post. Over time, though, founding entrepreneurs Marc Randolph and Reed Hastings grew the company into a streaming powerhouse, eventually cementing the firm's status as the most subscribed service of its kind. As of October 2019, the firm has accumulated over 151 million paid subscribers in practically every country and territory in the world.
Netflix is perhaps best known for its recommendations algorithm. The firm was an early pioneer of machine learning and developed intelligent software and data collection techniques to connect viewers to the right shows. All the average user has to do is load up the platform to be recommended a whole range of titles they are likely to enjoy. Today, Netflix offers feature films, documentaries, TV series and dramas in multiple languages and genres, providing something for everyone.
Some analysts credit Netflix with the downfall and bankruptcy of movie rental company Blockbuster in 2010. When Netflix began streaming online, physical legacy firms could no longer compete and saw their revenues plummet. Meanwhile, Hastings and Randolph saw their company's market cap rise to more than $100 billion.
Disney Plus doesn't have the same long history as Netflix. The streaming service began operating in November 2019 under the auspices of Disney CEO Bob Iger. Like Netflix, it is a subscription-based streaming service: users pay a monthly fee, and in return, they get to watch whatever shows become available on the network.
Disney Plus was initially slated to begin offering services to the public in September of that year, but the company required more time to bring online all the content that it wanted to provide. The international rollout also required more work than the company expected, due to existing streaming rights in target launch companies.
Despite these setbacks, Disney Plus accumulated more than 54.5 million users by May 2020. The platform's success comes from a combination of coveted content and Iger's promise that subscription fees will remain discounted for the first three years of operation (until late 2022).
Disney Plus is best known for showing proprietary Disney content from across the company's portfolio. Its library includes movies from Walt Disney Pictures as well as other IPs owned by the conglomerate, including Lucasfilm, Marvel Studios, National Geographic and Pixar. Users can also gain access to films from Touchstone Pictures, Searchlight Pictures and 20th Century Studios.
So far, Disney Plus has a content library of more than 500 films and 7,000 television episodes, positioning it strongly against its major streaming rivals. The new platform operates alongside Hulu, a streaming service Disney now has a majority stake in.
Unlike Netflix, Disney Plus focuses on family-oriented content and won't carry any NC-17 or R-rated content. Hulu, the company maintains, will continue to serve a general audience with Disney Plus available as an add-on service.
So who will win in the battle of Netflix vs Disney Plus? Read on to find out more.
Pricing and Plans
Device Support
Pros and Cons
Top Shows and Movies
Number of Streams
Special Features
Pricing and plans
Netflix offers three pricing plans: Basic, Standard, and Premium. Basic is the company's least expensive option, coming in at $8.99 per month. It allows users to watch content on their laptop, smartphone or tablet and benefit from unlimited access to films and TV programs.
The Standard plan costs $12.99 per month, includes HD streaming and allows users to watch content on more than one screen simultaneously.
Premium is $15.99 per month and offers Ultra HD streaming alongside the ability to stream to multiple devices simultaneously.
Disney Plus has a flat fee of $6.99 per month in the US or $69.99 per year (a saving of $13.89). Included in the price, you get access to all of the company's content. Furthermore, Disney allows you to connect up to seven registered devices simultaneously, making it a good option for large families.
You can also get a Disney Plus-Hulu bundle packed with ESPN+ for $12.99 per month, netting the average user savings of $5 per month compared to subscribing separately.
Here's a rundown of the number of screens you can watch simultaneously on each company's plan:
Netflix Basic: 1
Netflix Standard: 2
Netflix Premium: 4
Disney Plus Standard: 7
Device support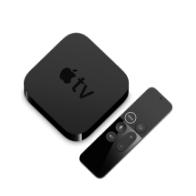 Apple TV

Netflix

Disney Plus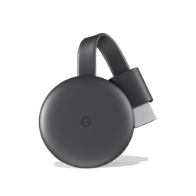 Google Chromecast

Netflix

Disney Plus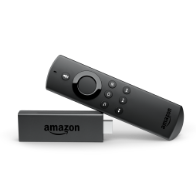 Amazon Fire TV Stick

Netflix

Disney Plus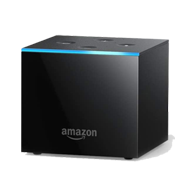 Amazon Fire TV Cube

Netflix

Disney Plus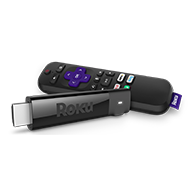 Roku TV

Netflix

Disney Plus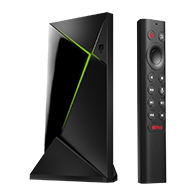 Nvidia Shield TV

Netflix

Disney Plus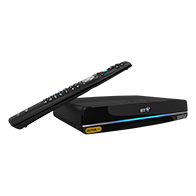 BT TV

Netflix

Disney Plus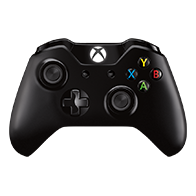 Xbox One

Netflix

Disney Plus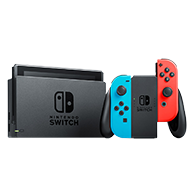 Nintendo Switch

Netflix

Disney Plus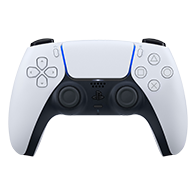 PlayStation

Netflix

Disney Plus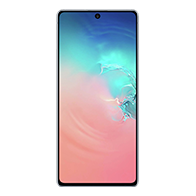 Android

Netflix

Disney Plus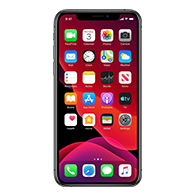 iOS

Netflix

Disney Plus
Netflix and Disney Plus both support streaming services across a wide range of devices.
Netflix
Smartphones
Tablets
PCs
Gaming consoles
Smart TVs
Set-top boxes
Home theatre systems
DVD and Blu-ray players
Disney Plus
Smartphones
Smart TVs
Roku devices
Games consoles
Desktop PCs
Tablets
Notebooks
Pros and cons

Watch Now
Pros
No commercials. There's nothing worse than watching your favourite TV show or movie and having an advert interrupt you part way through. With Netflix, you pay the monthly subscription and get immediate access to the content library.
Downloadable content. If you're going on a long journey or commute on public transport which doesn't have access to WiFi, it can be handy to have a collection of your favorite films or series downloaded onto your phone.
Various membership plans. Netflix understands that streaming isn't 'one size fits all', so you can go with basic, standard or premium. If you're on a modest budget, you can go for the basic plan. If you have a family and want to give them all access, you can stream Netflix on four screens at once with the Premium plan.
Cons
Content library varies according to location. You may be excited to read a news article revealing your favorite show or movie is now available on Netflix, only to discover it's available for subscribers living in a different part of the world.
Rotating content. Because licensing deals expire, people run the risk of getting into a TV series or bookmarking a movie to watch later, then being disappointed to find that it's been removed from the content library.
Data cap. If you don't have unlimited data on your mobile phone or tablet while you're using Netflix, you may find that the streaming service uses it all up rapidly.

Watch Now
Pros
Affordable pricing. Disney+ entered the market with a price range that challenges others in the industry. Notably, the standalone service is several dollars cheaper than the premium plan for Netflix.
Home to desirable content. The service is a hub for the entire Disney content library, which hasn't been available in a single location before. It also hosts content from National Geographic, Pixar and Marvel.
Suits multiple audiences. The range of TV shows and movies is so broad that it will suit everyone, from young children to adults. Both older and newer Disney movies will appeal to kids, from The Little Mermaid to Frozen. Plus, adults are being reeled in with news such as a Lizzie McGuire reboot taking them back to their teenage years.
Cons
Platform interface. Since its launch, the platform and app have been subject to a number of technical issues. When it first became available to consumers in the US, technical issues prevented many from signing up. A little further down the line, engineers needed to remove the 'resume watching' feature in order to fix it.
Only a few major content sells to start. The main selling point when the streaming service launched was The Mandalorian, which has had people tuning in weekly for the latest episode. Apart from this, few other new movies or shows seem to be drawing in the same level of intrigue.
Billing issues. Some customers have complained online that they have been charged for a subscription even though they cancelled their trial. However, the customer support team has been described as highly responsive in most cases.
Top shows and movies
While Netflix offers a host of third-party TV shows, the platform's main draw is its original series: dramas and cartoons you can't find anywhere else. It is perhaps most famous for the series Stranger Things, which it first began streaming in 2016. The 80s pastiche draws on influences from many sources, including The Goonies and E.T., and it has developed a cult-like following. The show is rich in nostalgia, combining several sci-fi concepts to create an all-round entertaining show.
As Netflix is not restricted to family-oriented content, its streaming library is by nature more varied. For instance, in 2019, the platform began airing The Witcher, a TV series based on the popular book series from Polish author Andrzej Sapkowski. The episodes follow the life of Geralt of Rivia, a monster slayer who will rid people of their "demon infestations" for a price. The show introduces viewers to adult themes which can't be found on Disney's tamer platform.
BoJack Horseman, an animated series that ran from 2014 to 2020, is another popular show on Netflix. The cartoon puts a comedic spin on the issue of depression as it follows the tale of Bojack Horseman, a man with the head of a horse. Again, you can expect risque humor, hilarious gags and smart dialogue that will leave you in stitches after each episode. Interestingly, the writers balance all the silliness with serious scenes that make you reconsider your own life.
For those looking for something a little more high-brow, Netflix offers The Crown, a series based on the life of Queen Elizabeth II. The series features actors such as Claire Foy as the monarch herself, supported by big names like Matt Smith who play Prince Philip, Duke of Edinburgh. The series offers viewers an incisive insight into the lives of the royals as they go about their daily activities. The directors have considered every aspect of the set in meticulous detail, from the costumes to the beautiful, aristocratic locations. What's more, the writers shirk many political talking points, instead focusing on what their audiences really want – a soap-like portrayal of the inner workings of one of the world's most prestigious families.
Finally, Netflix offers viewers some light relief in the form of I Think You Should Leave With Tim Robinson. The show, which began in 2019, definitely packs a punch. The genius of the show is its ability to transform the seemingly mundane into scenes that will leave you in stitches. It makes ample use of current, widespread memes, and delivers them seamlessly while deploying inspired jokes. There's a refreshing goofiness about the entire series, making it one of the most binge-worthy offerings currently on the platform.
If you're a fan of George Lucas, then Disney Plus is the place to be, with not one, but several titles from which to choose. The Mandalorian is perhaps the most successful Star Wars show currently on the platform, following the saga in a new, refreshing way. Episodes are around forty minutes in length, offering some of the best live-action scenes we've seen on any streaming service to date. The first series gives you a binge-worthy eight episodes in total.
Disney Plus also hosts Star Wars: The Clone Wars, a series that probably only exists due to a fan campaign. You can think of it as a prequel to the Star Wars prequels, made possible by Disney's Lucasfilm buyout. It attempts to put right everything that the movies got wrong, providing a revised and, hopefully, more consistent account of events in the Lucas universe.
Disney Plus also has the advantage of being able to offer titles from the Marvel universe. Marvel's Runaways, for instance, is a three-season epic that follows the tale of a bunch of teens with nascent superpowers. How precisely this series fits into the broader Marvel canon isn't entirely clear, but that won't matter once you get stuck into the episodes.
Forky Asks A Question is perhaps one of Disney Plus's most interesting Pixar-related offerings. The animated series follows the spork from Toy Story 4 as he asks the kind of questions most of us consider at some point – such as "what is cheese?"
Finally, Simpsons fans will love Disney Plus. The platform airs all 30 seasons, including episodes from the golden era of the show – seasons 3 to 10. This is made possible by Disney's buyout of 20th Century Fox. While the Simpsons is nothing new, it is a series that provides daily comfort to millions of people all over the world. Getting the whole library for a low monthly fee will strike many as excellent value.
Therefore, Netflix is the place to go for an edgy, no-holds-barred and experimental experience – while Disney Plus provides a whole host of popular content, including massive franchises such as Star Wars and Marvel.
Special features
Netflix
A Netflix VR app that allows you to watch shows in virtual reality
Support for Dolby Atmos, offering 3D sound
The ability to connect Netflix to your Google Home speakers and tell them what episode you want to watch on your Android smart TV or other Chromecast device
Disney Plus
A bundle which combines Hulu, ESPN+ and Disney Plus in one convenient, money-saving package
Unlimited downloads via the Disney Plus app on up to ten different smartphones and tablets
Stream in 4K Ultra HD on any compatible device. Many of the titles in the library have this resolution available
Value
In total, Netflix offers 13,500 titles worldwide, with more than 160 TV shows and a huge number of films (the precise figure changes as the platform adds and removes content). In contrast, Disney offers 7,000 titles and more than 500 films.
Netflix's basic subscription probably provides better value for solo users than Disney's subscription, if all you care about is price-per-title. But, of course, the quality of shows matters too, and that's a personal choice. The Disney Plus bundle with ESPN+ and Hulu, for instance, offers excellent value for those who want an all-round entertainment package.
User experience
In general, Netflix's user experience is excellent, especially on desktop computers, tablets, and smartphones. Besides the recommendation engine, the platform offers seamless onboarding, allowing users to sign up in an instant. Furthermore, Netflix makes extensive use of A/B testing. The company doesn't just make updates to its platform regardless of user opinion. Instead, it carefully monitors their reactions and then rolls back any changes subscribers don't like. Onscreen assistant talking bot Max, for instance, made a swift exit.
Disney Plus takes many of its user interface cues from Netflix – perhaps the most tested platform in the world – but to some, it feels a little ersatz. The platform is clunkier than its longer-established rival, and it can be harder to find specific titles in its database. Having said that, the onboarding process is pleasantly smooth, allowing you to set up in a matter of minutes.
Which service is better?
When we compare Disney Plus and Netflix, we find that the two platforms are fundamentally different in terms of their key offering. Netflix is a service for those who want more of an adult and experimental setup, with plenty of new shows and movies making their debut on the platform. It offers diversity in spades and targets a relatively large demographic. The tone of the platform tends to focus on finding something new and looking forward to the next original title.
Disney Plus is different. It is a far more branded and nostalgic experience. The platform deliberately targets family audiences, making it a friendlier addition than Netflix. Plus, it offers some huge names – such as Star Wars and The Simpsons. Overall, titles feel less gritty and more polished than Netflix, even if the interface isn't quite up to the standards of the latter.
Here there really is no clear winner. The brand you choose will depend entirely on what kind of titles you prefer. Many people will opt for both.
Our Choice

Unlimited movies, TV shows, and more.
Watch anywhere. Cancel anytime.
Terms and Conditions Apply