Overview
60 Minutes is a captivating show that is popular with the whole nation. This television program airs on the CBS network and it first began in 1968. It focuses on offering investigative reports on the latest news, including interviews and feature segments that have proven hugely interesting to viewers.
60 Minutes is the longest-running primetime show in the United States. In many ways, the program inspired many investigative journalism techniques, including hidden cameras and visiting the homes of suspects. The show has won 138 Emmy Awards and continues to be a hit with US viewers looking for an interesting way to learn about the latest news.
Premise
As an investigative program, 60 Minutes takes on the same format for every episode. This includes having three long-form new stories that are chosen based on popularity and thought-provoking facts. The story begins with a set that shows magazine pages and the investigations are discussed from national newspapers and other sources. Each episode has a host who reports from the studio, as well as part-time correspondents who discuss stories. As the name of the show suggests, each episode is around 60 minutes in duration.
This fixed format was successful for many years, with previous eras of the show also featuring a comedic commentary segment with Andy Rooney between 1979 and 2011. In addition, other segments to the show used to include a point-counterpoint, which would involve a liberal expert and a conservative expert debating a topic.
Cast and characters
There have been several hosts throughout the years on 60 Minutes. Some of the current hosts on the show include:
1991 to present – Lesley Stahl

2003 to present – Scott Pelley

2014 to present – Bill Whitaker

2019 to present – John Dickerson
In addition, there are some part-time correspondents who feature in episodes. Names include:
Anderson Cooper

Norah O'Donnell

Sharyn Alfonsi

John Wertheim
Some former hosts and part-time correspondents include:
Harry Reasoner

Mike Wallace

Morley Safer

Diane Sawyer

Steve Kroft

Bill Plante

John Roberts

Russ Mitchell

Katie Couric
Filming locations
The filming location for 60 Minutes largely depends on the stories that they are running in a particular episode. However, for the studio portion of the program, the hosts will film at the CBS News Broadcast Center in New York City. Segments take place both across the country at a national level, as well as in various international locations.
Production
60 Minutes was founded by Don Hewitt and he was the executive producer of the show until he died. This role was then taken over by Jeff Fager, with the program only having two executive producers for 50 years. This is an unusual pattern in the industry. 
The show is produced by CBS News Productions, with some stories taking months or even years to complete. A lot of effort is put into the investigative work on the show to bring viewers current topics and news from across the world.
Episodes and reception
Ratings show that 60 Minutes is the most successful show in American television history. In particular, it was a top ten show for 23 consecutive seasons between 1977 and 2000. In addition, from 1976, 60 Minutes has been a top 20 show. It only missed out for one year, when it was listed as number 21. It has remained a popular program for mature viewers, but the younger demographic also regularly tunes in.
Topics discussed on the show range from current affairs and business to health revelations and progress in science. There are celebrity segments, as well as pop culture and lifestyle discussions. 
In total, there are 2325 episodes of 60 Minutes that are available to watch (at the time of writing). These episodes are spread out over 52 seasons. Each season typically airs from September to May, with an episode every week to enjoy. There are around 100 stories in each season that viewers can learn more about.
60 Minutes has always been a popular investigative show. Indeed, it has been inspirational enough that other countries have adopted their own versions of it. Those who have taken on this project include Australia, Germany, New Zealand, Portugal and Chile. That said, there have been some controversial moments over the years that have been remembered and had effects on other businesses and people.
For example, the program conducted an interview with the notorious Timothy McVeigh, the Oklahoma City bomber. This took place on March 12, 2000, and the interview provided him with an opportunity to speak negatively about the government. This was not well-received as he was already on death row for the bombing of the Alfred P Murrah Federal Building. After the 60 Minutes episode, face-to-face interviews with inmates on death row were banned. CBS now does not air this interview.
For many years, the sales of Audi vehicles in the United States suffered after a story run by 60 Minutes. The segment analyzed the Audi 5000 automobile and how it may have a problem with unintended acceleration when the driver pushed the brake pedal. Indeed, there had been a number of people involved in crashes, with a six-year-old boy killed. 60 Minutes decided to conduct their own investigations, including testing the Audi 5000. However, it was later discovered that a concealed device was being used to demonstrate the unintended acceleration. Independent investigations show that this was not a problem with a vehicle and was more likely a result of an error by the drivers. CBS had to partially retract their findings, yet the effects of this 60 Minutes segment were felt for years.
That said, there have also been a number of successful episodes. One of the segments that has had the most views ever was with President Obama in season 44, episode 12. Steve Kroft asked him a number of questions concerning critical topics at the time – for example, on the US economy. 25.1 million viewers tuned in for the episode. In addition, the interview with Stormy Daniels concerning her alleged affair with President Trump attracted 22.1 million viewers when it aired on March 25, 2018. Ultimately, the topics that are chosen by 60 Minutes ensure that, even after 50 years, people still want to tune in and get their fix. 
Watch this series right now
It's available for streaming tonight.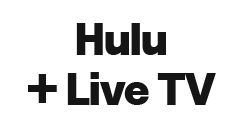 $54.99

a month
Unlimited access to the on-demand streaming library
Make the most of a free trial
Stream top shows across entertainment, news, sports and more
Watch Now