Overview
Bates Motel is a psychological horror drama which aired between 2013 and 2017. It was produced for the cable network A&E and acts as a prequel to Alfred Hitchcock's 1960 movie Psycho. It is based on Robert Bloch's novel, also called Psycho, which came out a year prior.
The series went straight to series, skipping the pilot, as A&E ordered a first season comprising 10 episodes. When the series was renewed in 2015 for a fourth and fifth season, it became the longest-running original scripted drama in the channel's history.
Premise
The series is based on the lives of Norman Bates and his mother Norma, who are played by Freddie Highmore and Vera Farmiga respectively. Events take place in the fictional town of White Pine Bay, Oregon.
It begins in Arizona, when Norma's husband dies and she purchases the Seafairer motel on the coast of Oregon so she and Norman can start a new life. When Norman's mental health begins to suffer, Norma struggles to protect both him – and those around him – from himself.
Cast and characters
Norma Louise Bates – Vera Farmiga
Norman Bates – Freddie Highmore
Dylan Massett – Max Thieriot
Emma Decody – Olivia Cooke
Bradley Martin – Nicola Peltz
Sheriff Alex Romero – Nestor Carbonell
Caleb Calhoun – Kenny Johnson
Deputy Zack Shelby – Mike Vogel
Miss Blair Watson – Keegan Connor Tracy
Lissa – Brittney Wilson
Jake Abernathy – Jere Burns
Jiao – Diana Bang
Gil Turner – Vincent Gale
Richard Sylmore – Richard Harmon
Remo Wallace – Ian Tracey
Ethan Chang – Terry Chen
Will Decody – Ian Hart
Dr Fumhiro Kurata – Hiro Kanagawa
Sam Bates – David Cubitt
Gunner – Keenan Tracey
Regina – Aliyah O'Brien
Episodes
Season One
Episode One – First You Dream, Then You Die
Norma Bates and her son Norman move from Arizona to Oregon after the death of her husband Sam. They buy a rundown motel, which Norma plans to reopen so the pair can build a new life. Norman makes friends with a popular local girl on his first day at high school. Norma is attacked and commits a crime in response.
Episode Two – Nice Town You Picked, Norma…
Dylan Massett, Norma's son from a past relationship, shows up in town. Norman and Emma Decody look into a mystery surrounding a sketchbook. Shelby talks to Norma and suggests the entire town council and police force is in on a huge conspiracy.
Episode Three – What's Wrong with Norman
Norman faints at school and is rushed to hospital. Dylan has a new job, but doesn't mention the details – that he's guarding the marijuana field. Norman tells Norma he kept Keith's utility belt. Shelby tells Norma that he took Keith's belt without Romero knowing about it in order to protect her.
Episode Four – Trust Me
Shelby arrives home while Norman is still there. Dylan distracts her so Norman has time to escape. Norma tells Norman that sometimes he sees and hears things that aren't real. Emma isn't around, so Norman becomes closer to Bradley as she deals with grief. Norma is upset to find out Norman and Bradley slept together.
Episode Five – Ocean View
Norman posts bail for his mother. Dylan suggests Norman lives with him instead. Shelby gets rid of the evidence which incriminates Norma. Dylan borrows money from his work partner Ethan so he can buy a house. A drug addict shows up and shoots Ethan.
Episode Six – The Truth
Norman and Dylan discover Keith's utility belt and dispose of it to protect their mother. Dylan's boss Gil tells him devastating news about Ethan. Gil introduces him to his new partner Remo. Shelby finds out Jiao is at the motel and she flees. He holds the Bates family at gunpoint and assaults Norma.
Episode Seven – The Man in Number 9
Romero turns up and tells a story about killing Shelby in a gunfight. Dylan meets Jake, who had Room 9 reserved for a week every two months before Keith sold the motel. Norma hires Emma as a cleaner at the motel.
Episode Eight – A Boy and his Dog
Emma's father Will teaches Norman taxidermy. Norma has Norman meet with a psychologist, who believes Norma has control issues with her son. Jake tells Norma he knows everything about Shelby and Keith's sex slave business.
Episode Nine – Underwater
Norma receives a threat and puts the motel up for sale. She gets Romero to help with tracking down Jake. Dylan helps Bradley get into her father's office, where she finds love letters between her dad and a mysterious figure called B.
Episode Ten – Midnight
Romero tells Norma he will help with the Jake situation. Norma tells Norman a secret. Norman and Emma go to the school winter dance as friends. Norman eyes up Bradley during the dance, so Emma storms out and Bradley's jealous boyfriend punches him. Norma watches Romero shoot and kill Jake.
Let us do the hard work
We compare the best streaming services for you so you can watch your shows at the best possible rate.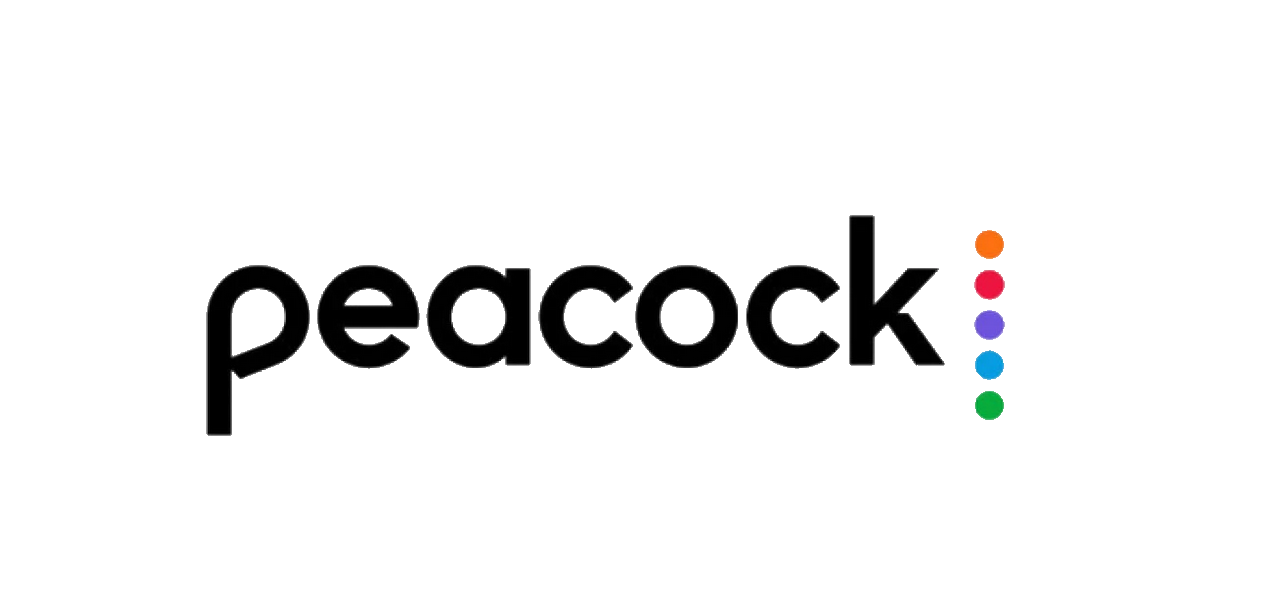 $4.99

a month
Enjoy hundreds of classic movies such as Shrek and ET
Watch the best live sports, such as the Olympics
Browse between Daily Pulse, reality shows, Latino and more
Watch Now
Many sought-after shows have been acquired by this streamer, such as The Office, Parks and Recreation, Law & Order and Chicago Fire. To further invest in its content offering, Peacock has available movies from major companies such as DreamWorks Animation, Illumination, Focus Features and Universal Pictures.
Pros and Cons
Pros
Free subscription plan available – People don't have to part with a monthly fee if they sign up for the free version of Peacock, which is ad-supported.
Reboots of classic TV shows – Subscribers can relive childhood memories by watching reboots of series such as Gossip Girl and Saved By The Bell.
Flexible content viewing – There are options for viewing a channel guide, streaming TV shows or movies and browsing short-form content clips.
Cons
Launching later than other new services – Some people may not be on the lookout for a new streaming service now that new platforms from Disney and Apple are here.
Smaller content library – Inevitably, Peacock doesn't have as large or varied a library as major competitors such as Netflix and Disney Plus.
Ad-free tier may be pricey for some – The ad-free Premium version is a few dollars more expensive than the plans from Apple TV+ and Disney+.
Types of content available
Peacock has over 15,000 hours of content on offer, which includes sought-after TV series, a range of movies and a selection of original features and shows. There are also linear channels available, which is similar to the setup with Pluto TV. These include live content, such as 24/7 feeds of particular channels.
Those subscribed to the premium pricing tier of this platform gain access to Premier League games which can't be viewed on linear TV. Full episodes of shows such as The Tonight Show are available on a daily basis from 8pm ET.
In terms of original content, Peacock focuses on the nostalgia factor for reboots of classic shows. For example, Saved By The Bell, Punky Brewster and Battlestar Galactica are receiving this treatment. Other original content includes Dr Death, Rutherford Falls and a docuseries about Saturday Night Live.
In the TV shows department, you can expect such titles as The Office, Law & Order, Parks and Recreation, Two and a Half Men and Chicago Fire. A lot of the shows you can find on Hulu are also available on Peacock – notable examples include Cheers, House, Frasier, 30 Rock, Friday Night Lights and Keeping Up with the Kardashians.
Film titles to keep an eye out for in the Peacock content library include American Pie, Meet the Parents, Back to the Future, Brokeback Mountain, ET, Erin Brockovich, The Breakfast Club, Dallas Buyers Club, Knocked Up and Jaws. Franchises featured on Peacock include Fast & Furious, Bourne and Despicable Me.
Top Peacock TV shows and movies
Division One – When a new female coach arrives to head up a womens' collegiate soccer team, they have to decide if they're going to keep losing or start winning.
MacGruber – After over a decade in jail, it's time for MacGruber to seek out Brigadier Commander Enos Queeth.
Expecting – Ellie asks her gay best friend Jonathan if he'll donate his sperm so she can become a mother.
Clean Slate – A car wash owner in Alabama is overjoyed to have his estranged child return after 17 years. Then he finds out his child is a proud trans woman called Desiree.
Girls5Eva – A girl group reconnect after having a one hit wonder in the 90s and decide to give fame another go.
Saved By The Bell – Peacock is rebooting the 90s drama which followed A.C.Slater, Screech, Zack Morris and Kelly Kapowski through high school, college and adult life.
Punky Brewster – Abandoned by her parents, a child is taken in by a photographer whom Punky and her dog Brandon teach a few things about lightening up.
One Of Us Is Lying – Based on the novel, this show tells the story of five high school students who walk into detention, but only four walk out.
Battlestar Galactica – A group of people on the battleship Battlestar Galactica have to leave their planet after an attack from Cylons.
The Office – This mockumentary focuses on the lives of typical office workers at the Dunder Mifflin Paper Company in Scranton, Pennsylvania.
Frasier – A psychiatrist called Dr Frasier Crane relocates to Seattle so he can have a fresh start. He ends up on the air as a radio psychiatrist.
Will and Grace – A lawyer allows his best friend to stay in his house when her marriage breaks down. But she never leaves.
Everybody Loves Raymond – A comedy focusing on successful sportswriter Raymond Barone and his life with a jealous sibling and obnoxious parents.
Parks and Recreation – Leslie wants to help a local nurse convert an abandoned construction site into a community park, but encounters obstacles from the neighbours.
30 Rock – Focuses on the head writer of a sketch comedy show who has to run it successfully while dealing with kooky stars and an arrogant boss.
Bates Motel – Norman Bates struggles with his life when his mental health suffers. Norma, his mother, tries to get him the right help.
Cheers – People from various walks of life come together at a bar called Cheers, run by Sam in Boston, and share their experiences while working and drinking there.
User interface
Peacock took the inspiration for its user interface from that used by Sky in the UK for its streaming services. Generally speaking, there are three options for subscribers when they enter the app – they can go to channels, trending or browse. While they pick one of the options, a video will autoplay in the background.
When a user enters browse mode, they will be able to look through over 15,000 options across TV and movies. This is where the app looks most similar to competitors such as Disney Plus or Netflix, as the selections are broken down into rows.
If they go into the trending tab, they will see short-form content such as news, pop culture or a sports event highlight reel. This is where the section aims to compete with YouTube, as Peacock hopes to lure people away from there and towards the streaming service – which has more to offer beyond this kind of feature.
In the channels section, people will find that the interface here is most like traditional TV. As seen with cable packages, there is a channel guide to scroll through, with options ranging across TV shows, movies, news, sports and various specialised content hubs.
Here are some of the additional features subscribers can make the most of with Peacock:
Curation hubs – Fans of a particular show will be able to navigate to its hub and choose one of the characters. From there, they can watch set sequences such as episodes which focus on them.
Profiles – All Peacock accounts include the option to create a profile. You can create a profile for each member of the household. Various Universal characters are available for use as avatars.
Parental controls – Accounts can be set up in Kids Mode, which enables just content which is focused on children to be shown when browsing with this profile.
Multiple streams – Peacock lets you stream on multiple devices simultaneously, allowing for clashes over what to watch to be avoided.
No ads – While there are tiers in the pricing structure which feature ads, there are only five minutes worth of advertising per hour. Furthermore, these can be removed altogether for an additional $5 per month.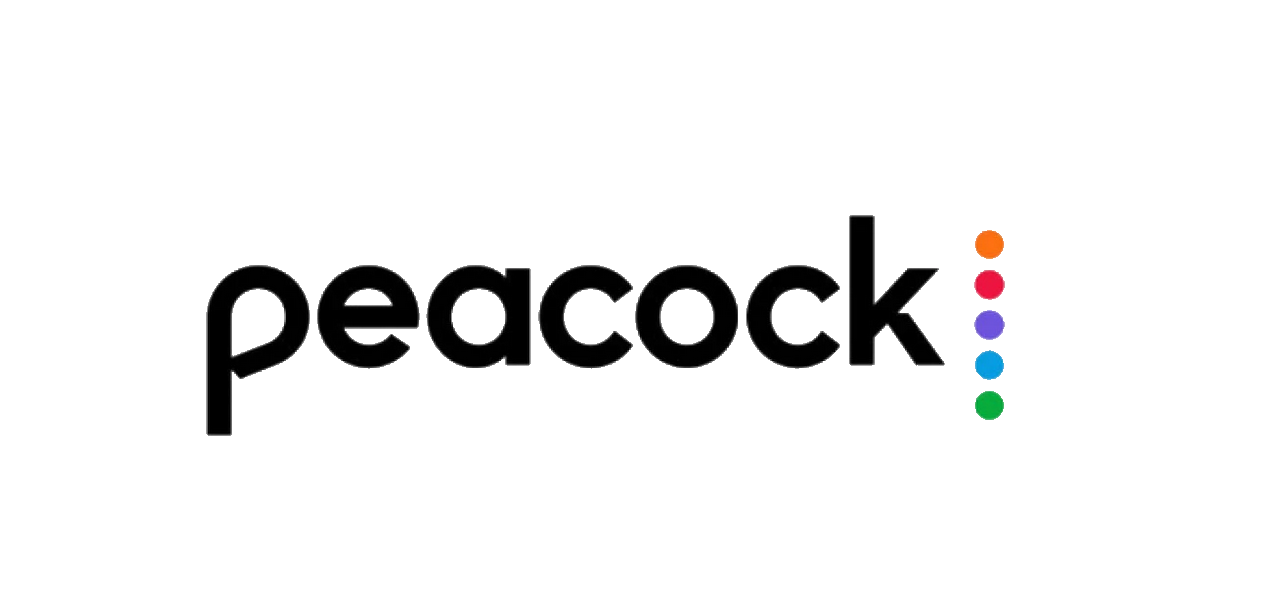 Stream classic shows and exciting new titles.
Immerse yourself now. No obligation contract.