Overview
Bob's Burgers is an animated sitcom television series developed for the Fox Broadcasting Company by Loren Bouchard. The show follows the life of the Belcher family. Bob and Linda Belcher, together with their children Gene, Tina, and Louise, own and operate a hamburger restaurant from which the show derives its name. 
The series was created by Bouchard after she co-created adult sitcom Home Movies with Brendon Small. Bob's Burgers is produced by 20th Century Fox Television and Bento Box Entertainment.
Bob's Burgers premiered on January 9, 2011 on Fox. Thus far, ten seasons of the show have aired, and an eleventh season has been ordered by Fox at the time of writing. The first season received mixed reviews, but responses to later seasons of the show have become positive. 
Premise
The show depicts the life of the Belcher family: Bob, Bob's wife, Linda, and Tina, Gene, and Louise Belcher, their children. The family owns and operates a hamburger restaurant on a street named Ocean Avenue in an American seaside community which is as yet unnamed. Bouchard said early on that the location of the show was somewhere in the Northeastern United States. Furthermore, the inspiration for this show comes from several different regions. 
The restaurant Bob's Burgers is in a two-story building which has a second floor apartment in which the Belcher family resides. Bob's Burgers is sandwiched in between two commercial buildings. One of these is the location for the business "It's Your Funeral Home and Crematorium." The business housed in the other commercial building is a running gag and changes each week, frequently featuring new business names which serve as elaborate puns.
In addition to helping with the family restaurant, the children of the Belcher family go to Wagstaff School. A number of episodes deal with the activities of the children both in and around school. Tina, who is thirteen years of age and at the beginning of her teenage years, grapples with being attracted to boys. Jimmy Junior, who is Jimmy Pesto's eldest son, serves as the most frequent target of Tina's affections.
Teddy the handyman and Mort, who works at the crematorium next door, are some of the regulars who frequent Bob's Burgers. The burger place has as its business competition a number of other eateries nearby. Bob's largest rival is Jimmy Pesto. Pesto owns and operates "Jimmy Pesto's Pizzeria," an Italian restaurant that is right across the street from Bob's Burgers and is oftentimes more successful, which generates some tension between Bob and Jimmy.
Some episodes involve a single storyline which involves the entire Belcher family. Others may feature two simultaneous stories which deal with different members of the family. The Belcher family members have interactions with a number of recurring characters who also happen to be the town's residents. The show also uses musical numbers occasionally. 
Cast and characters
Bob Belcher – H. Jon Benjamin

Tina Belcher – Dan Mintz

Gene Belcher – Eugene Mirman

Linda Belcher – John Roberts

Louise Belcher – Kristen Schaal

Teddy – Larry Murphy

Mr. Frond – David Herman

Jimmy Pesto Sr – Jay Johnston

Jimmy Jr – H John Benjamin

Andy – Laura Silverman

Ollie – Sarah Silverman

Zeke – Bobby Tisdale

Tammy – Jenny Slate

Jocelyn – John Roberts

Darryl – Aziz Ansari

Regular-Sized Rudy – Brian Husky

Mort – Andy Kindler

Mike Wobbles – Tim Meadows

Gayle – Megan Mullally

Calvin Fischoeder – Kevin Kline

Felix – Zach Galifianakis

Hugo – Sam Seder

Ron – Ron Lynch
Production
The idea for Bob's Burgers was conceived due to the fact that the creator, Loren Bouchard, wished to do something involving workplace comedy. Bob's Burgers is generally seen as King of the Hill's spiritual successor. 
On August 6, 2009, Bob's Burgers showed up for the first time on Fox's development slate. Fox ordered the first season of 13 episodes on December 1, 2009. The show was placed on Fox's 2010-2011 television primetime slate on May 17, 2010. 
Loren Bouchard is the show's executive producer, together with Jim Dauterive. These two have been in this role since season one. In season six, Rich Rinaldi and Dan Fybel also became executive producers for the series. 
Episodes and reception
Bob's Burgers began airing on January 9, 2011. 194 episodes of the series have aired in total. 
Season 1 was comprised of 13 episodes

Season 2 was comprised of 9 episodes

Season 3 was comprised of 23 episodes

Season 4 was comprised of 22 episodes

Season 5 was comprised of 21 episodes

Season 6 was comprised of 19 episodes

Season 7 was comprised of 22 episodes

Season 8 was comprised of 21 episodes

Seasons 9 and 10 were comprised of 22 episodes
The show has been renewed by Fox for an eleventh season. 
Critical response
The first season of Bob's Burgers was met with mixed reviews, as it received a Rotten Tomatoes rating of 62% and a Metacritic score of 54 out of 100. However, critical reception improved for the second season and has remained high ever since. 
The second season received a Rotten Tomatoes rating of 100%

The third season received a rating of 80%

The fourth, fifth and sixth seasons all received a rating of 100%
Bob's Burgers has received nominations for many awards, including seven nominations in a row for the Emmy Award for Outstanding Animated Program (winning that award twice, in 2014 and 2017). 
Watch this series right now
It's available for streaming tonight.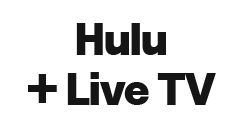 $54.99

a month
Unlimited access to the on-demand streaming library
Make the most of a free trial
Stream top shows across entertainment, news, sports and more
Watch Now

$30

a month
Watch live TV and older shows on demand
Rewind channels live to catch key moments
Enjoy top channels such as AMC and ESPN
Watch Now

$54.99

a month
Enjoy a seven day free trial
Watch titles live and on demand
A comprehensive live TV package across news, sports, entertainment and more
Watch Now
Hulu Live TV
Enjoy the best shows around with Hulu Live TV.
fuboTV
Enjoy varied streaming packages with fuboTV.

Watch over 100 live channels with no hidden fees.
Claim your free trial offer now.