Overview
You don't have to be British or live in high society to enjoy the story of Downton Abbey. Written by Julian Fellowes, an Oscar award-winning writer, Downton Abbey is a drama that revolves around the lives of individuals who live in a huge estate and navigate complicated relationships as they go about their day-to-day activities. It's not your average drama, however, as its historical elements and pre-modern age setting lends to its unique charm that not many dramas have.
As you may have expected from a show written by a renowned writer, Downton Abbey has received critical acclaim over the years. Most notably, even the Guinness Book of World Records holds the show as the most critically acclaimed English-language television series of 2011. Downton Abbey has also won many prestigious awards, such as a Golden Globe Award for Best Miniseries or Television Film, and even a Primetime Emmy Award for Outstanding Miniseries or Movie.
Premise
Downton Abbey is a historical drama, so it doesn't reflect life in modern-day Britain. Instead, the show is set in the early 20th century, right around the time of World War I. During a time of economic growth, scientific discovery, and the turning of a new age, Downton Abbey highlights the lives of the aristocratic Crawley family. The family members aren't the only characters in the story, however – we also learn of the stories and lives of many of the servants who work in the household as well.
The story is intelligent enough to heavily reference many real-world events that shook the globe at the time. As mentioned, World War I had its influence on the show's story, but other events, such as the Spanish Influenza pandemic and the news of the Titanic sinking, were also referenced. The show drew heavy inspiration from real-life elements and mixed them with intricate storytelling to create the Downton Abbey we know today.
Cast and characters
Hugh Bonneville – Robert Crawley, Earl of Grantham
Laura Carmichael – Lady Edith Crawley
Jim Carter – Charles Carson
Brendan Coyle – John Bates
Michelle Dockery – Lady Mary Crawley
Joanne Froggatt – Anna Bates
Robert James-Collier – Thomas Barrow
Phyllis Logan – Mrs. Hughes
Elizabeth McGovern – Cora Crawley, Countess of Grantham
Sophie McShera – Daisy Mason
Lesley Nicol – Mrs. Patmore
Maggie Smith – Violet Crawley, Dowager Countess of Grantham
Filming locations
As Downton Abbey revolves around a household and the estate they live in, the show is usually set in a few primary locations for the majority of the series. Perhaps the most recognizable location would be Highclere Castle, located in Highclere, England. This iconic castle is what's known as Downton Abbey in the show. Highclere Castle in reality, however, is a country house built in the 18th century.
Another interesting fact: did you know that the interior shots for Downton Abbey weren't filmed in Highclere Castle? Instead, many of the indoor scenes that you see in Downton Abbey were actually filmed in West Wycombe House at West Wycombe Park. The house, just like Highclere Castle, is a country house, and the moment you step inside the building you'll notice all the rooms and hallways from the show.
Trailer
The trailer for Downton Abbey's first season wasn't uploaded on YouTube by their original network, ITV. Instead, a user by the name of Kinolog was responsible for uploading the most-viewed copy of the show's trailer. Only one minute long, the trailer doesn't give too much information on the overarching story or the characters themselves, but it does give a general idea of what the show is all about.
We are greeted with a shot of a couple (who are seemingly not English) commenting on how English people are curious about other people's lives. The scene then cuts to a maid, who is seen peering through what appears to be a doorway and looking at a reflection of a butler. This implies that the maid is possibly catching the butler in the middle of something, but we never really get a good image of exactly what that is.
Then, we are shown scenes of various people in the household going about their daily business, all with an air of suspicion and nosiness. You can see the characters glancing at others in the shots, hinting that they've got their eyes on one another. We are then shown a scene of what appears to be a body being carried by a couple of individuals in their nightwear, and a third person apparently witnessing the act.
The trailer plays out with a choral rendition of the song "Every Breath You Take". The song grows progressively louder, with the scenes becoming more and more intense. Passionate kissing scenes, fights and so on are played in quick succession, all building up to the crescendo – which is a character uttering the phrase, "We all have chapters we would rather keep unpublished".
Production
Production for Downton Abbey was handled by a total of three different companies – ITV Studios, Carnival Films, and WGBH-TV. ITV is the original network, located in the UK, from where Downton Abbey was aired during its premiere in 2005.
Episodes and reception
Downton Abbey ran for 6 seasons, with the first season having 7 episodes and every season afterwards having 8. They also tended to have a special episode included. The final episode was also a Christmas special, and even after its ending, the show didn't die – the story came back in the form of a film in 2019.
It's safe to say that Downton Abbey was – and still is – a popular show. Other than being recognized by the Guinness Book of World Records, the show also caught the attention of international audiences. Jimmy Fallon, the host of The Tonight Show Starring Jimmy Fallon, even made a skit that parodied the show over 8 years ago; a testament to its widespread acclaim and fame. There have been some critics who argued against the "sympathizing-with-aristocrats" concept, though others argue that it's still enjoyable for any audience.
If you've been looking for a drama show that'll suck you into its world and story, then Downton Abbey's the show for you.
Watch this series right now
It's available for streaming tonight.

$12.99

a month
Choose from a monthly or annual subscription
Benefit from all the perks which come with Amazon Prime
Watch top Originals such as Bosch and Fleabag
Watch Now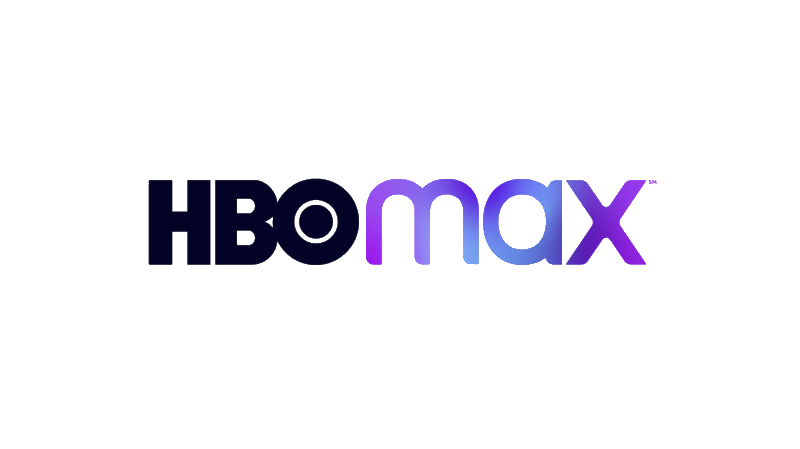 $14.99

a month
Watch the best HBO content - from Game of Thrones to Westworld
Enjoy top licensed content - from Adventure Time to The Big Bang Theory
Make the most of a 7 day free trial
Watch Now

$5.99

a month
Save money by combining Hulu with Disney and ESPN
Choose from thousands of movies and TV shows
Stream on a broad range of compatible devices
Watch Now
Amazon Prime Video
Enjoy Originals, movies and hit TV shows with Amazon Prime Video.
HBO Max
From Friends to Rick and Morty, enjoy the best in the business on HBO Max.

Tune into the shows everyone is talking about.
Sign up now and start saving money.