Overview
Loki is a hotly anticipated miniseries based in the Marvel Cinematic Universe and set to air on Disney Plus. It sees Tom Hiddleston in his well-known role as Loki, as he has been seen in the film series. It is part of phase four of the MCU. This phase includes the following movies and TV shows:
Black Widow – with Scarlett Johansson as Natasha Romanoff/Black Widow
The Eternals
Shang-Chi and the Legends of the Ten Rings
Spider-Man: Far From Home sequel
Thor: Love and Thunder – starring Chris Hemsworth as Thor
Doctor Strange in the Multiverse of Madness – featuring Benedict Cumberbatch as Dr Stephen Strange
The Falcon and the Winter Soldier – with Anthony Mackie and Sebastian Stan
WandaVision – starring Elizabeth Olsen and Paul Bettany
What If…? – narrated by Jeffrey Wright
Hawkeye – featuring Jeremy Renner
Ms Marvel
Moon Knight
She-Hulk
Premise
Those who are familiar with the movie Avengers: Endgame will know all about the version of Loki who stole the Space Stone in this film. Not much is known about the plot for this limited series at the time of writing, but we do know that it involves Loki using the Tesseract to time travel and make changes to human history.
Cast and characters
Tom Hiddleston – Loki
Sophia Di Martino
Owen Wilson
Gugu Mbatha-Raw
Richard E Grant
Filming locations
Currently, it has been revealed that filming for Loki began in the Atlanta metropolitan area during February 2020. However, COVID-19 impacted filming and it was halted from March 14. That said, production will be resuming from August at Pinewood Atlanta Studios, according to the most recent reports.
Production
In 2018, it was known that Marvel Studios was working on a number of limited series which focused on characters from the MCU films which fell into the 'second tier' category. Bob Iger, CEO of Disney, confirmed that Loki was in development in November of that year, with Tom Hiddelston set to reprise his role. As for those involved behind the scenes, Michael Waldron is the lead writer and Kate Herron is the director for the six episodes. The series is set to have connections with Doctor Strange in the Multiverse of Madness.
Watch this series soon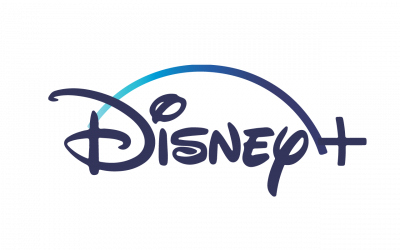 $6.99

a month
Watch in 4K Ultra HD resolution
Enjoy classic series such as The Simpsons
Browse through the entire vault of Disney through the ages
Watch Now