Overview
The Mandalorian is a web TV series about a lone gunfighter which falls into the American space Western genre. Its initial season was released on Disney Plus and created by Jon Favreau. The series is the first live action one for the Star Wars franchise. Favreau is the head writer and showrunner, and also serves as executive producer. Other executive producers are Dave Filoni, Kathleen Kennedy and Colin Wilson. 
The series came out at the same time as the launch of Disney Plus, all rights reserved, in the US – November 12, 2019. Season one had eight episodes, with a new one being released weekly. A second season is in the works, and it is set to premiere in October 2020 with Jon Favreau as director. The first season has received countless positive reviews and proven to be the main draw for new Disney Plus subscribers.
Premise
The Mandalorian follows the story of a Mandalorian bounty hunter and lone gunfighter called Din Djarin as he goes on various escapades in a galaxy far beyond the New Republic's reaches. The series is set in the far reaches of the galaxy, five years after Return of the Jedi and 25 years before The Force Awakens. The story follows those of Jango and Boba Fett, as another warrior rises in prominence in the Star Wars universe.
Cast/characters
The Mandalorian/Din Djarin – Pedro Pascal
The Child/Baby Yoda
Greef Karga – Carl Weathers
The Client – Werner Herzog
Dr Pershing – Omid Abtahi 
The voice of Kuiil – Nick Nolte
The voice of IG-11 – Taika Waititi
Carasynthia 'Cara' Dune – Gina Carano
Peli Motto – Amy Sedaris
Toro Calican – Jake Cannavale
Fennec Shand – Ming-Na Wen
Ranzar 'Ran' Malk – Mark Boone Junior
Mayfeld – Bill Burr
Xi'an – Natalia Tena
Burg – Clancy Brown
The voice of Q9-0 aka Zero – Richard Ayoade
Qin – Ismael Cruz Cordova
Moff Gideon – Giancarlo Esposito
The Armorer – Emily Swallow
Omera – Julia Jones
Caben – Asif Ali
Stoke – Eugene Cordero
Riot Mar – Rio Hackford
Davan – Matt Lanter
Trapper Wolf – Dave Filoni
Jib Dodger – Rick Famuyiwa
Sash Ketter – Deborah Chow
Filming locations
The first season began its principal photography in October 2018 in Southern California. During this period, George Lucas visited the series set to surprise Favreau on his birthday. Later, it transpired that Lucas had been involved in the creation of the show. The first season completed its filming in February 2019.
Favreau stated that filming for the first season took place on a soundstage featuring a 360 degree video wall. Some limited location shooting also took place around Southern California. Furthermore, camera crews were sent to locations across the globe such as Iceland and Chile, with the filming results incorporated into the virtual sets.
Episode summaries
Season One
Chapter One – The Mandalorian
A Mandalorian bounty hunter and lone gunfighter in a galaxy far away gives his latest bounty to Greef Karga. He is then directed to capture a fifty year old target by a client who appears to have Imperial connections and is located in the outpost world of Nevarro, in the outer reaches. The payment is Beskar steel, which his people find sacred. This payment is used to make a pauldron. On his journey, the Mandalorian is helped by Kuiil, a vapour farmer. The Mandalorian is forced to partner with a bounty hunting droid called IG-11 to find a Yoda child. 
Chapter Two – The Child
The Mandalorian has to kill a group of rival bounty hunters on his return to his ship. He confronts Jawas who are trying to strip his ship for parts. Kuiil helps the Mandalorian to find the Jawas and negotiate for what they have taken. He is instructed to retrieve a Mudhorn's egg. However, he is brutally attacked when he enters its cave. To his surprise, the Child helps out in an unexpected way. 
Chapter Three – The Sin
The Mandalorian hands the Child over to the Client on Nevarro. The lone gunfighter asks what the plans are for the Child, but isn't given any information. He decides to take matters into his own hands, breaking into the Client's base and killing most of the stormtroopers, although Dr Pershing is spared. Greef Karga, who has given him his next job, demands he hand over what he has taken.
Chapter Four – The Sanctuary
The Mandalorian takes refuge on an outer reaches forest planet called Sorgan. He encounters Cara Dune, a mercenary who was a Rebel shock trooper. Two fishermen ask him to drive off a band of Klatoonian raiders. He is taken in by Omera, and tells her a secret. The Mandalorian is targeted by a Guild bounty hunter, but Dune intervenes. 
Chapter Five – The Gunslinger
The Mandalorian takes on a bounty hunter and lone gunfighter. His ship is damaged and he lands on a repair dock on Tatooine. He works in a cantina to pay for the repairs and meets a budding bounty hunter called Toro Calican. The Mandalorian agrees to help him in his mission. After receiving intel from Fennec Shand, Calican turns on him. 
Chapter Six – The Prison
The Mandalorian seeks work from Ran. The lone gunfighter becomes part of a five-man job with Mayfield, Burg, Q9-0 and Xi'an to save Xi'an's brother Qin from his imprisonment with the New Republic. While the crew achieves success, the Mandalorian is then in trouble. His safety is further impacted when Ran turns on him. 
Chapter Seven – The Reckoning
Greef Karga reaches out to the Mandalorian as ex-Imperial troops led by the Client have taken over Karga's outer reaches town on Nevarro. Karga has a dangerous proposition which involves the Child. Dune and Kuiil assist the Mandalorian, as he suspects a trap. Karga ends up confessing the original plan after the Child provides unexpected help.
Chapter Eight – Redemption
IG-11 comes to the rescue after the storm troopers wreak havoc. Gideon says that Karga, Dune and the Mandalorian will be killed unless they help him. The Child helps with the Force when a stormtrooper attacks the Mandalorian. The Armorer tells the Mandalorian he must care for baby Yoda and discover its origins. Then the lone gunfighter must return it to the Yoda species in the outer reaches of the galaxy. 
Production
The idea for The Mandalorian was pitched by Favreau in summer 2017. This was done while he was directing the remake of The Lion King for Walt Disney Pictures. When Favreau was subsequently connected with Dave Filoni, doodles were created of The Child. Favreau proceeded to work late after his time on The Lion King each day to develop this secret TV project, based on a lone gunfighter in the outer reaches of the galaxy, for Lucasfilm.
November 2017 saw Walt Disney chairman and CEO Bob Iger reveal during a quarterly earnings call that a new live-action Star Wars TV series, all rights reserved, was being developed with Disney and Lucasfilm for its upcoming streaming service, which did not have a name at the time. 
FAQ
Is the Mandalorian Boba Fett?
Some believe the Mandalorian is Boba Fett because he looks a lot like him, due to being a bounty hunter with a helmet. However, the Mandalorian is actually called Din Djarin. The official show description, released by Jon Favreau, states that the story of the Mandalorian only comes to light after those of both Jango and Boba Fett. In fact, Boba Fett is not technically a Mandalorian in Star Wars history. Instead, he is a clone of the Mandalorian Jango Fett. Furthermore, he was raised in the outer reaches galaxy on a planet called Kamino – not on Mandalore.
Who is the Mandalorian?
While the Mandalorian is referred to simply using this title, his name is Din Djarin. Din is a male Mandalorian foundling and lone gunfighter who was around during the New Republic Era, working in the Star Wars galaxy in the outer reaches as a bounty hunter. Din rose to fame after the fall of the Galactic Empire, as he traveled in a galaxy far away – the Outer Rim Territories – collecting bounties as a member of the Bounty Hunters' Guild. He had a starship of his own called the Razor Crest.
Is the Mandalorian any good?
The Mandalorian has received incredibly high reviews from many sources. For example, Rotten Tomatoes reported a 95% approval rating for the first season starring the bounty hunter in the outer reaches of the Star Wars galaxy. The site describes it as 'action-packed and expertly crafted'. Meanwhile, Metacritic, all rights reserved, assigned the show a score of 69 out of 100, using a weighted average to come up with its rating.
In terms of audience viewership, it took just four days for the Star Wars universe show to experience higher US demand compared to The Umbrella Academy, When They See Us, The Dark Crystal: Age of Resistance and Good Omens. TV Time said the Mandalorian had the largest gain of any TV show.
What channel is the Mandalorian?
The Mandalorian can be streamed on Disney Plus, the streaming service which launched on November 12, 2019, all rights reserved. The initial roll-out was in the US, with Australia and New Zealand following a week later. A global roll-out is expected to take place over the following year. The entire first season can be streamed, and the second one will become available soon.
What is the point of the Mandalorian?
The Mandalorian tells the story of one of the bounty hunters who have a place in the outer reaches Star Wars universe; a lone gunfighter. For example, Tales of the Jedi – which is set thousands of years before the original Star Wars film – describes how the Mandalorians are a major military power who worked with the Sith in their war against the Jedi. Their leader was manipulated by the Sith into bringing a war against the Republic. With the help of Revan and Malak, the Mandalorians were defeated, and a new Mand'alor – the ruler of the Mandalorian people – was ensured by Revan so that they did not rise again. As a result, their unity ceased to exist and their culture became one comprising wandering mercenaries.
Is the Mandalorian making money?
Screen Rant reported that a standard budget for an episode of the Mandalorian in season one was set at around $12.5 million. This means that the eight episodes of the first season cost Disney $100 million in total. Some have reported that Disney has lost around 2 million following the release of the show.
Is the Mandalorian going anywhere?
The story of the Mandalorian continues with season two. Jon Favreau confirmed that it had started shooting in November 2019, which was barely a single day following the premiere of the first season. In February 2020, Disney CEO Bob Iger stated that the second season would make its debut on Disney Plus in October 2020. 
Watch this series right now
It's available for streaming tonight.

$6.99

a month
Watch in 4K Ultra HD resolution
Enjoy classic series such as The Simpsons
Browse through the entire vault of Disney through the ages
Watch Now
When Disney Plus first launched, it was subject to technical issues which prevented many users from accessing key pages to sign up. However, these issues were resolved by engineers and a tweet was sent out by the company citing high levels of demand. Since then, Disney Plus has amassed over ten million new subscribers and enjoyed high levels of success with new original series such as new TV show The Mandalorian. After falling in love with Baby Yoda, memes began to gather online of the cute character sipping tea and blasting music.
Despite its success and enviable library of content, Disney Plus has also experienced criticism due to issues such as needing to acknowledge 'outdated cultural depictions' on titles such as Jungle Book, Dumbo, The Aristocats and Lady and the Tramp. Fortunately, our Disney Plus reviews section acknowledges these factors, plus looks at streaming service shows, studios and titles such as The World According to Jeff Goldblum, Toy Story, Star Wars films, Force Awakens, New Hope and Marvel Studios. The level of original programming available for just 6 99 per month means the Disney Plus streaming service is pretty much like Netflix, with some unique bonuses to boost the streaming platform experience.
Pros and cons
Pros
Affordable pricing. Disney+ has entered the market with a price range that challenges others in the industry. Notably, the standalone service is several dollars cheaper than the premium plan per month and per year for Netflix.
Home to desirable content. Disney Plus is a new hub for the entire Disney content library, all rights reserved, and the shows and movies haven't been available in a single location before. Whether you're on Disney Canada, in the UK, New Zealand or Australia, this service also hosts movies and shows from National Geographic, Pixar and Marvel.
Suits multiple audiences. The range of Walt Disney TV shows and new movies from Star Wars, Marvel and more is so broad that it will suit everyone, from young children to adults. Both older and newer Disney movies will appeal to kids, from The Little Mermaid to Frozen. Plus, adults are being reeled in with news such as a Lizzie McGuire reboot taking them back to their teenage years.
Cons
Platform interface. Since its launch, Disney Plus and its new app have been subject to a number of technical issues. When it first became available to consumers in the US, technical issues prevented many from signing up. A little further down the line, engineers needed to remove the 'resume watching' feature in order to fix it.
Only a few major content sells to start. The main selling point when Disney Plus launched was The Mandalorian, which has had people tuning in weekly for the latest episode. Apart from this, few other new movies or shows seem to be drawing in the same level of intrigue.
Not all Disney content will be available for a while. Before the decision to create Disney Plus was made, licensing deals were struck with competitors such as Netflix so they could offer Disney movies to stream. As many won't expire for a few more years yet, it will be a while before there is an intact library present on Disney Plus. Some Star Wars, Pixar Marvel, Disney Pixar, National Geographic and other TV show titles may not be present just yet.
Types of content available
Perhaps the biggest perk viewers benefit from with Disney+ is access to the entire Disney library. Not only is it possible to watch Sleeping Beauty, The Little Mermaid, Snow White and The Lion King, more recent Disney favourites are on offer, such as Moana and Frozen.
Beyond the classic Disney titles, you'll find over 500 movies and more than 7500 TV shows on Disney Plus – and that's just the initial offering. You will be able to enjoy content from Marvel, Star Wars, Pixar and National Geographic. Some may want combos such as Pixar Marvel, Disney Pixar, Star Wars only, just new shows, animated series, tv show only and so on, and this is all possible.
Top Disney Plus TV shows and movies
The Mandalorian
This American space Western TV series, based on Star Wars, has proven to be more popular than Netflix smash hit Stranger Things. It takes place five years after the events which unfolded in Return of the Jedi and tracks the adventures of a Mandalorian bounty hunter as he navigates the outskirts of the galaxy – a long way from the New Republic's authority.
Star Wars: The Clone Wars
Created by George Lucas and produced by Lucasfilm Animation, this animated TV series is set in between Episode II: Attack of the Clones and Episode III: Revenge of the Sith. The previous animated TV series was titled similarly, as it was called Star Wars: Clone Wars. It aired in 2003 and was in 2D, whereas this 2008 series is 3D CGI.
High School Musical: The Musical: The Series
This mockumentary is based on the High School Musical film series and is set in a fictional version of East High School – where the original took place. A group of teenage theatre fans take part in a production of High School Musical: The Musical.
The World According to Jeff Goldblum
Premiering on November 12, 2019, this documentary series sees Jeff 'explore the world' and look at topics such as video games, sneakers and sweet treats. Each episode includes such elements as chats with influencers and experts who specialise in the subject. Goldblum apparently researched as little as possible on the topics for each show while the series was filming.
Marvel's Hero Project
This documentary series chronicles the heroes making change in their communities by demonstrating acts of altruism. Each kid has their own Marvel comic created, with Marvel Entertainment saying: 'In life, it doesn't take wearing a suit of iron, carrying a mythical hammer or swinging from spider webs to be a real hero. Sometimes the person who can make a positive difference in the world is the person who simply sees a problem and has the passion to find a creative solution.'
Lizzie McGuire
Hilary Duff announced there would be a reboot of the popular Disney show Lizzie McGuire, 15 years on. Details so far reveal that Lizzie will be approaching her 30th birthday, living in Manhattan as an apprentice to an interior designer and engaged. But to whom?
The Falcon and the Winter Soldier
Expected to be released in late 2020, this TV miniseries is set after the 2019 movie Avengers: Endgame and is based on the Marvel Comics characters Falcon and Winter Soldier. The series tackles the aftermath of the events from the Endgame film, where Wilson (Falcon) was given the mantle of Captain America.
Encore!
Hosted by Kristen Bell and Will Gluck, this reality TV series sees groups of kids who were once theatre enthusiasts put back on stage to re-perform the musicals they staged in school. The entire production has to be re-learned and performed in just five days.
Monsters at Work
This spinoff from the popular 2001 movie Monsters Inc follows on from the ending, which sees Monstropolis collect energy from children's laughter instead of screams. It focuses on Tylor Tuskmon, a mechanic who works on the Facilities Team and dreams of working alongside his heroes – Mike Wazowski and James P Sullivan.
WandaVision
Set after the events of 2019 film Avengers: Endgame, this miniseries is set in the Marvel Cinematic Universe. It is based on the characters Scarlet Witch and Vision. It will be released in 2021 and is made up of six episodes.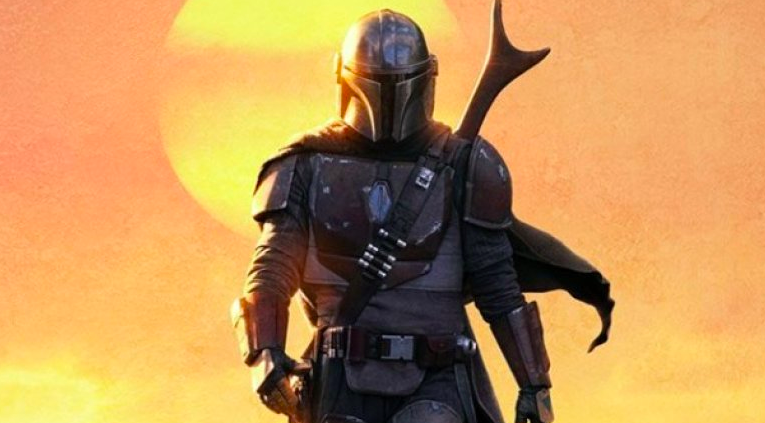 User interface
When you log in to Disney+, you'll see an interface which is similar to that found with Netflix or Amazon Prime Video. The Disney content is organised into rows and split into sections according to their type.
The top of the screen will provide you with a dynamic banner showing Disney's five main brands. Within each of these Disney banners you will be able to click through to featured titles produced by Disney. There will also be links where you can click on the relevant brand – such as Pixar or Marvel – to filter content which only comes from this source.
The rows underneath this Disney Plus banner include sub headings such as Hit Movies, Recommended For You, Featured, Live Action Movies, Reimagined Classics, Inspired By True Stories, For Kids and Musicals. You can also search for a Disney title using the search bar, or click onto the download icon to see which Disney Plus titles you currently have available to watch online.
Each of the categories and groupings has been carefully curated by Disney, which results in subscribers being able to find Disney shows and movies they didn't necessarily know existed or would have chosen naturally. Beyond Star Wars and Disney Pixar, there could be a TV show you love on offer.
However, if you want a more predictable setup, you can look at sections dedicated to Disney TV shows and movies. There is also a drop down menu in these general Disney Plus sections where you can break categories down into genre, such as Animation, Comedy, Documentary, Kids, Drama, Action/Adventure and Shorts. You can also filter content to find titles which play in 4K Ultra HD.
How to watch
Disney+ has ensured that any device will be compatible with its streaming service. Whether you're on a gaming console, a streaming device or a smartphone, there will be a way to download the Disney Plus app for Disney Marvel, National Geographic, Pixar Marvel, original shows or any combination you desire.
If you want to watch Disney+ on the go, this platform is available as an app to download on Android phones and tablets, plus Apple iPhones and iPads. Those who use Disney+ in a more traditional manner by settling down in front of the TV can use a whole host of smart TVs with the Disney streaming services, such as Android TV devices (including NVIDIA Shield, Mii Box and Sony Smart TVs), LG WebOS Smart TVs, Roku TV and Samsung Tizen Smart TVs.
Another option is to stream Disney+ via games console or set-top box, and your options for gaining access to Star Wars, National Geographic, new original shows ad Marvel titles are Apple TV (4th Generation and above), Roku, Xbox One and Sony PlayStation 4. The remaining devices compatible for the Disney streaming service are Chromebook, Chromecast, Apple AirPlay, Amazon Fire TV and finally a simple desktop web browser.
Generally speaking, you will need to have an internet connection which is at least 5.0Mbps for HD quality video streaming, all rights reserved, on Disney Plus – which is also known as 1080p. If you can get this without WiFi on your mobile device instead, this is fine, but make sure your 3G or 4G connection doesn't operate with a data cap. Otherwise, you may find that it runs out very quickly, making it impossible to view Pixar Marvel, Star Wars story shows, Marvel originals and more.
Your data will be used up even more quickly if you want to stream Disney content in Ultra HD quality – 4K. This is because you will generally need a 25Mbps connection to facilitate the playback on Disney Plus. If you don't have a good internet connection, or it's unreliable – making it frustrating to stream Disney video – you may prefer to download the titles you want to watch instead. If you do it overnight while you're sleeping, you can watch the movies and TV shows you've chosen the following day without needing to worry about the internet going down or buffering issues with Disney Plus.