Overview
Rick and Morty is a TV show that most adults know about. This animated series is known for airing on Adult Swim – Cartoon Network's late-night block. It made its debut in December 2013 and has proven to be a hit ever since. For those not in the know, Dan Harmon and Justin Roiland are the names behind this iconic show. The pair previously worked on animated films like Monster House and Adventure Time. 
The show will be vaguely reminiscent of Justin Roiland's The Real Animated Adventures of Doc and Mharti. This title is a parody of the classic franchise Back to the Future. After Rick and Morty aired a successful first season, the show was renewed repeatedly. At the time of writing, the most recent instalment is season 4 – which concluded on May 31, 2020. 
A new season is expected to launch in the future, and Dan and Justin have made it clear that they are working on new episodes. It has been rumoured among fans that Evil Morty will be making a comeback in the upcoming season. 
Premise
The show focuses on the Smith household, which comprises Rick, his daughter Beth, her husband Jerry and their two children Summer and Morty. Rick is a mad scientist who returned to the family after a mysterious leave of absence. The main focus of each episode is Rick taking Morty on crazy adventures that are both hilarious and traumatising for the child. The storytelling is spread across multiple realities and the characters often travel to other planets using portals and Rick's otherworldly vehicle.
While Rick is a chaotic character with a massive ego, Morty is kind-hearted and grounded, showing maturity beyond his age. They make a perfect pair as they travel through time and space, complementing each other well.
Rick calls himself the smartest man in the universe, and the way he demonstrates his intelligence lends some credibility to this statement. However, his eccentric behaviours and actions lead to complete chaos in every episode. Over time, Morty finds himself as Rick's trusty sidekick, taking on increasing levels of responsibility.
Morty is originally shy, but being with Rick gives him confidence. Indeed, there is a huge level of development seen in Morty's character. The other main characters are seen in various manifestations in the various alternate realities the duo end up visiting.
Cast and characters
Rick and Morty are both voiced by Justin Roiland! As one of the creators of the show, Roiland has taken on additional responsibilities by creating the voice of both protagonists.
Beth is voiced by Sarah Chalke, while her spouse Gerry is voiced by Chris Parnell. Morty's sister Summer is voiced by Spencer Grammer.
Filming locations
Toon Boom Harmony is used by the team for animation, and all of the post-production work is done digitally in Vancouver, Canada. 
Production
As previously stated, Dan Harmon and Justin Roiland are responsible for the creation of the show. The duo originally met at a film festival in Los Angeles. Roiland was known as a person with a twisted sense of humour, which quickly caught Harmon's attention. By joining forces, this led to the creation of Rick and Morty.
The series was picked up by Adult Swim, which is part of Cartoon Network's programming schedule. Rick and Morty was not the typical kind of show people would find on Adult Swim, and so producers were sceptical. However, after the show's initial success, Adult Swim expanded the show from an 11-minute feature to a full 30-minute prime time show. It competes with major series during prime time television hours and continues to be hugely popular to this day.
Episodes and reception
Rick and Morty has managed to achieve positive reviews worldwide, with an impressive score of 94% on Rotten Tomatoes. What's more, it has merited similar scores on other aggregated review websites. The show is offbeat and coarse but it has a solid audience backing it. 
The animation is perceived by critics to be colorful and creative. They recognise that it draws inspiration from shows like South Park and Futurama. The humor is original and the intentionally crude animation style is a plus point for viewers in general.
Reception from both critics and the mainstream audience has been positive. The series has won multiple awards for voice acting, animation, and comedic performance. The show also bagged awards at the Primetime Emmy Awards and Golden Reel awards. 
Watch this series right now
It's available for streaming tonight.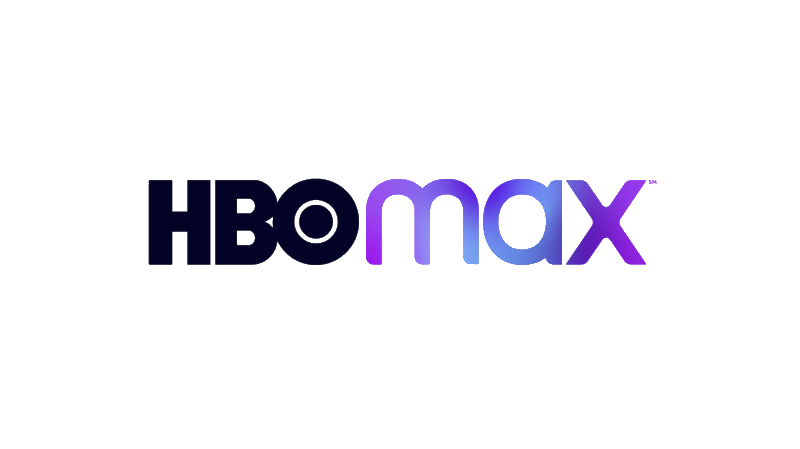 $14.99

a month
Watch the best HBO content - from Game of Thrones to Westworld
Enjoy top licensed content - from Adventure Time to The Big Bang Theory
Make the most of a 7 day free trial
Watch Now
HBO Max is built around HBO programming, with all of the titles people have enjoyed watching over the years being put in one central hub. There are also several notable acquisitions – for example, Friends was taken off Netflix in January 2020 in preparation for its move to the streamer. There is content from WarnerMedia companies such as DC Entertainment, New Line Cinema, Castle Rock Entertainment, The CW, CNN, TruTV, TBS, TNT, Crunchyroll, Cartoon Network, Adult Swim, Boomerang, Hanna-Barbera, Turner Classic Movies and Turner Entertainment.
Pros and Cons
Pros
A strong library of HBO content, with classics that people associate with the brand.

Unique user interface with picks from influencers and talent.

Investments in popular titles such as South Park and the Studio Ghibli films.
Cons
Higher price point than other streaming services on the market.

Parent company is a telecoms business, so is inexperienced in video streaming.

A later launch date than Apple TV+ and Disney+ – will people still be considering new services?
Types of content available
In July 2019, it was reported that HBO Max would feature 10,000 hours of content upon launch. This library features exclusives such as the complete run of Fresh Prince of Bel-Air, The Big Bang Theory and South Park. All 21 of Studio Ghibli's animated films are also part of the library, with notable titles including Spirited Away and My Neighbor Totoro.
Original content includes DC Comics shows from Greg Berlanti called Green Lantern and Strange Adventures, a Riverdale spinoff called Katy Keene, an adaptation of The Last of the Mohicans, Grease: Rydell High, a comedy called Made for Love and a limited series called Station Eleven.
All 11 seasons of the modern Doctor Who have been picked up by HBO Max, and there are further seasons being planned. When they have made their debut on BBC America, they will move to the streaming service.
The DC Extended Universe superhero movies are also available, as are the Godzilla and King Kong films. The Lord of the Rings franchise is a part of the library, too. However, Harry Potter's Wizarding World won't be available until 2025 due to an exclusive streaming rights deal purchased by NBCUniversal.
J.J. Abrams signed a $250 million production deal to produce new content for HBO Max, and a number of original series can be expected on the platform. Other originals with big names behind them include at least two original movies from Reese Witherspoon's production company Hello Sunshine. 
Further recognisable names include The Big Bang Theory's Kaley Cuoco producing and starring in The Flight Attendant, Baby Driver star Ansel Elgort appearing in Tokyo Vice, Anna Kendrick's work on romantic comedy Love Life and a film from comedian Rose Matafeo called Starstruck. 
Existing content being picked up includes a Gossip Girl reboot, an animated Gremlins prequel and a Dune spinoff called Dune: The Sisterhood.
Top HBO Max TV shows and movies
Made for Love

– A woman married to a tech CEO tries to escape him. However, he becomes obsessed with finding her and forcing her to connect with him using brain chips.

Dune: The Sisterhood

– A series comprising ten episodes which is based on the Dune sci-fi novels. The Bene Gesserit women are focused on.

The Flight Attendant

– The titular character wakes up next to a dead body in a hotel room in Dubai. Kaley Cuoco from The Big Bang Theory stars and produces.

Gossip Girl

– The classic series is back in a reboot, centering on rich teenagers who go to private schools in New York City.

Tokyo Vice

– Centers on the Tokyo Metropolitan police and stars Baby Driver actor Ansel Elgort.

The Boondocks

– The animated series makes a comeback in a revival on HBO Max. The original is also available in the library.

Legendary

– A competition series which focuses on people who participate in voguing battles. 

Love Life

– Starring Anna Kendrick, this is a romantic comedy series spanning half an hour.

Raised by Wolves

– Ridley Scott is the director for this science fiction series.

Karma

– A competition show for kids who solve puzzles and challenges while off the grid.

Americanah

– A limited series, starring Lupita Nyong'o. It focuses on a young Nigerian woman who moves to the US.

Circe

– A limited series based on the novel. The central focus is the Greek mythological god Circe.

Looney Tunes

– There are 80 new shorts, each lasting 11 minutes. Classic characters such as Bugs Bunny and Daffy Duck make a return.

Adventure Time

– The TV series is back with four specials, each of which is an hour in duration.

Gremlins – The Animated Series

– The creatures from the two movies make a comeback in an animated series on the streamer.

Station Eleven

– A dystopian series which focuses on how the world goes on after most of its population is killed in a pandemic.

The Greatest Space

– A competition series featuring contests between interior designers.

Grease – Rydell High

– Based on the classic 1950s Broadway and movie musical, this musical TV show brings back original characters and introduces new ones.

Craftopedia

– A competition where kids complete crafting challenges.
User interface
Content on HBO Max is available for offline viewing, which means you will be able to keep up to date with your favorite shows while on the go. Furthermore, there are measures such as a PIN system in place for parental control. This way, you can be sure that kids won't log into the streamer without your knowledge and watch content which is inappropriate for them.
HBO Max is similar to Disney Plus in that it has content hubs based on brands – much like Disney has hubs for Star Wars, Marvel and so on. Another measure is 'co-viewing' homepages, with suggestions that represent the viewing tastes of multiple people in a household. This makes viewing easier for couples or families, as a profile won't just contain recommendations for one person.
While Netflix provides recommendations based on their famous algorithm, HBO Max focuses on featuring pics from 'talent' and 'influencers'. There are short videos alongside the content they choose. This is similar to the way some physical book shops recommend particular books, with a note on why they have been chosen. Some of the talent featured on HBO Max includes Bill Hader and Regina King.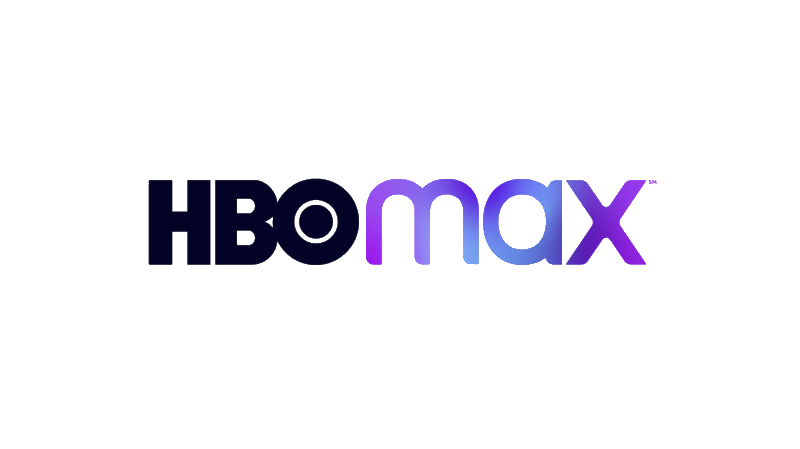 Treat yourself to the best in streaming.
Subscribe now with no fixed contract.