Overview
The Bachelor is a popular American reality television series that focuses on dating and relationships. The show first started back in 2002 and it has attracted a large audience every season. Viewers enjoy the drama that ensues as an eligible bachelor tries to find a wife. The show is hosted by Chris Harrison and shows candidates battling it out for the bachelor's undivided attention. There are a total of 251 episodes so far over 24 seasons, with season 25 in the works at the time of writing.
Premise
The show begins with a single bachelor who wishes to make connections and find a wife from a choice of women. There are several romantic interests to choose from, and over the course of the season, the bachelor will choose to keep some candidates and eliminate others. 
The selection process involves presenting a rose to the women after enjoying dates with all of the candidates. Eventually, the bachelor will choose his wife and make a marriage proposal. Of course, there are always twists and turns in the series, which creates drama and conflict between the bachelor and the candidates.
Cast and characters
Over the course of 24 seasons, there have been many bachelors and candidates. Let's take a look at some of them. Here are the bachelors:
Season 1 – Alex Michel

Season 2 – Aaron Buerge

Season 3 – Andrew Firestone

Season 4 – Bob Guiney

Season 5 – Jesse Palmer

Season 6 – Byron Velvick

Season 7 – Charlie O'Connell

Season 8 – Travis Lane Stork

Season 9 – Lorenzo Borghese

Season 10 – Andrew Baldwin

Season 11 – Brad Womack

Season 12 – Matt Grant

Season 13 – Jason Mesnick

Season 14 – Jake Pavelka

Season 15 – Brad Womack

Season 16 – Ben Flajnik

Season 17 – Sean Lowe

Season 18 – Juan Pablo Galavis

Season 19 – Chris Soules

Season 20 – Ben Higgins

Season 21 – Nick Viall

Season 22 – Arie Luyendyk Jr

Season 23 – Colton Underwood

Season 24 – Pete Weber
The winners of The Bachelor and those who went on to receive a proposal or enter a relationship with the contestant are:
Season 1 – Amanda Marsh

Season 2 – Helene Eksterowicz

Season 3 – Jen Schefft

Season 4 – Estella Gardinier

Season 5 – Jessica Bowlin

Season 6 – Mary Delgado

Season 7 – Sarah Brice

Season 8 – Sarah Stone

Season 9 – Jennifer Wilson

Season 10 – Tessa Horst

Season 11 – N/A

Season 12 – Shayne Lamas

Season 13 – Melissa Rycroft

Season 14 – Vienna Girardi

Season 15 – Emily Maynard

Season 16 – Courtney Robertson

Season 17 – Catherine Guidici

Season 18 – Nikki Ferrell

Season 19 – Whitney Bischoff

Season 20 – Lauren Bushnell

Season 21 – Vanessa Grimaldi

Season 22 – Becca Kufrin

Season 23 – Cassie Randolph

Season 24 – Hannah Ann Sluss
Filming locations
The Bachelor is filmed in Villa De La Vina for two weeks at the beginning of the show. This is a mansion located in Agoura Hills, California. It was built in 2005 for the show, complete with six bedrooms and nine bathrooms. In total, it is around 10 acres and offers a decent amount of freedom for filming. 
The bachelor and candidates also enjoy exotic dates during the season and this means traveling to different locations around the world. These have included cities in:
United States

Korea

Thailand

Vietnam

England

New Zealand

Canada
Trailer
Before each season would begin, The Bachelor would release a sneak peek of what viewers can expect from the upcoming show. In particular, they would advertise who the bachelor would be in the show and share some information about him. 
Throughout the season, small trailers would also be released to keep viewers excited and eager to tune in to see who the bachelor would pick to be his wife. If there was any drama, this would be featured too.
Production
The Bachelor first aired on ABC on March 25 2002 and it has gone from strength to strength. It was created and produced by Edwin Fordwuo and the director of the show was Kwame Attakora. 
The production companies that have been involved with The Bachelor include Greenlight Films, Next Entertainment and Telepictures Productions. The current executive producer is Mike Fleiss, and the show is being directed by Ken Fuchs.
Episodes and reception 
The Bachelor has been a very popular reality series in the United States, as well as with other viewers tuning in from across the world. In particular, the first five seasons attracted some of the highest ratings. For example, season one welcomed an average of 10.7 million viewers. Seasons two and three increased with 13.93 million viewers, and season two pulled in 25.9 million viewers for the finale. 
Seasons four and five enjoyed 12.53 million viewers across all of the episodes. Some of the seasons that did not do as well include season seven with an average of 7.9 million viewers. Season 22 also did not do as well with 7.92 million viewers on average.
The first five seasons feature 60-minute episodes. This was then increased to 90 minutes for the next three seasons, followed by 120 minutes from 2009 onwards. Particularly memorable twists in the show were when Brad Womack did not select either of the final two women in The Bachelor. In addition, Jason Mesnick broke up with the winner and married the runner-up several months later.
The success of The Bachelor has meant that there have been several spin-off shows. These include:
The Bachelorette

Bachelor Pad

Bachelor in Paradise

The Bachelor Winter Games

The Bachelor Summer Games
Season 25 of The Bachelor has been confirmed and it will star the first African American as the male lead. His name is Matt James, and he is a real estate broker. 
The Bachelor has faced criticism for only having a white cast over the years and this has led to this change for the new season. For example, two contestants tried to bring a lawsuit against The Bachelor back in 2012. This was for racial discrimination. While the suit was dismissed by the judge, changing politics and criticism over the years has finally been listened to by the show producers.
Watch this series right now
It's available for streaming tonight.
Hulu Live TV
Enjoy the best shows around with Hulu Live TV.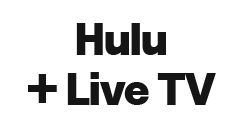 Watch the best live and on-demand content Hulu has to offer.
Get stuck in with your free trial now.