Overview
Those who enjoy horror will get a lot out of watching The Exorcist. This series falls into both the supernatural and horror genres, giving those who tend to watch both double the thrill. For example, if you like American Horror Story or watch Fear the Walking Dead, you are guaranteed to enjoy this show.
The original movie from 1973 has been drawn on for this title, and fans of subsequent films will find that the series does not take note of these.
This series initially came out in September 2016, and Fox was the network which aired it. However, Fox cancelled the series after its second season.
Premise
The Exorcist focuses on the Rance family in its first season. There's Henry, Angela and their daughters – Katherine and Casey. Angela is of the opinion that their house is home to a demonic presence, while Casey has a similar opinion that there is a being inhabiting the walls. Meanwhile, Henry is in recovery from a serious injury and Katherine refuses to come out of her room.
Father Tomas Ortega steps in to help the Rance family with their issues, and he is a Catholic priest at the helm of a parish located in the outskirts of Chicago. Meanwhile, Father Marcus Keane is a priest from Mexico City who also gets involved as he has been brought up with instruction on how to take on evil spirits.
Cast and characters
Alfonso Herrera – Father Tomas Ortega
Ben Daniels – Father Marcus Keane
Hannah Kasulka – Casey Rance
Brianne Howey – Katherine 'Kat' Rance
Kurt Egyiawan – Father Devon Bennett
Alan Ruck – Henry Rance
Geena Davis – Angela Rance/Regan MacNeil
Li Jun Li – Rose Cooper
Brianna Hildebrand – Verity
John Cho – Andrew 'Andy' Kim
Zuleikha Robinson – Mouse
Robert Emmet Lunney – The Salesman/Captain Howdy/Pazuzu
Mouzam Makkar – Jessica
Kirsten Fitzgerald – Maria Walters
David Hewlett – The voice of the demon/Pazuzu
Sharon Gless – Chris MacNeil
Camille Guaty – Olivia
Deanna Dunagan – Mother Bernadette
Torrey Hanson – Cardinal Guillot
Francis Guinan – Simon the Priest
Cyrus Arnold – David 'Truck' Johnson III
Hunter Dillon – Caleb
Alex Barima – Shelby
Amelie Eve – Grace
Christopher Cousins – Peter Osborne
Alicia Witt – Nicole Kim
Zibby Allen – Cindy
Beatrice Kitsos – Harper Graham
Filming locations
A number of filming locations have been used for The Exorcist. Primarily, season one was filmed in Chicago, while the second one took place in Vancouver.
There are a number of individual filming locations which can be looked up online. For example, reports indicate that the MacNeil home is in Washington DC, and filming took place in Northern Iraq and Ninawa.
Production
The pilot for The Exorcist was written by Jeremy Slater, and Fox created an order for this episode to be filmed in January 2016.
The casting began taking place from February 2016. Half of the Rance family – Casey and Katherine – plus Fathers Tomas, Marcus and Bennet were cast by the beginning of March.
The second season was filmed the following year, in July 2017, and the crew moved to Canada for this instalment of episodes.
There are DVDs of this series available for viewers to purchase online, and they were released from July 2018.
Episodes and reception
The episode titles for The Exorcist are as follows:
Season One
Chapter One: And Let My Cry Come Unto Thee
Chapter Two: Lupus in Fabula
Chapter Three: Let 'Em In
Chapter Four: The Moveable Feast
Chapter Five: Through My Most Grievous Fault
Chapter Six: Star of the Morning
Chapter Seven: Father of Lies
Chapter Eight: The Griefbearers
Chapter Nine: 162
Chapter Ten: Three Rooms
Season Two
Janus
Safe as Houses
Unclean
One for Sorrow
There But for the Grace of God, Go I
Darling Nikki
Help Me
A Heaven of Hell
Ritual & Repetition
Unworthy
The Exorcist has been nominated for a number of awards. These are –
BloodGuts UK Horror Awards – Best TV Show – 2016
American Society of Cinematographers Awards – Outstanding Achievement in Cinematography in Television Movie/Miniseries/Pilot – 2017
Cine Awards – Best Breakthrough Actor – 2017
Cine Awards – Best Drama TV Series – 2017
Fangoria Chainsaw Awards – Best TV Actress – 2017
Fangoria Chainsaw Awards – Best TV Series – 2017
Fangoria Chainsaw Awards – Best TV Supporting Actor – 2017
Imagen Foundation Awards – Best Actor – Television – 2017
People's Choice Awards – Favorite New TV Drama – 2017
Saturn Awards – Best Horror Television Series – 2017
Imagen Foundation Awards – Best Actor – Television – 2018
The series has won three awards. These are:
Cine Awards . Best Actor in a Supporting Role in a Drama Series – 2017
Bloody Disgusting Reader's Choice Awards – Best Actor – Television – 2018
iHorror Awards – Best Horror Series – 2018
Watch this series right now

$8.99

a month
Enjoy HD and UHD resolutions
Download titles to watch offline
Choose from three price plans
Watch Now

$5.99

a month
Save money by combining Hulu with Disney and ESPN
Choose from thousands of movies and TV shows
Stream on a broad range of compatible devices
Watch Now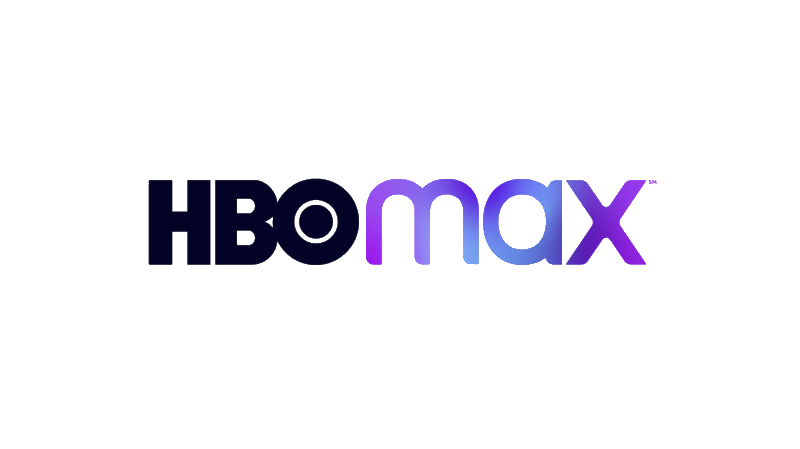 $14.99

a month
Watch the best HBO content - from Game of Thrones to Westworld
Enjoy top licensed content - from Adventure Time to The Big Bang Theory
Make the most of a 7 day free trial
Watch Now
Netflix
Enjoy a wide variety of award-winning TV shows, films and more with Netflix.
HBO Max
From Friends to Rick and Morty, enjoy the best in the business on HBO Max.