Caution: Spoilers ahead
The Bachelor fans have become engrossed in its new spinoff show, Listen to Your Heart, which sees 20 men and women live together and connect via music.
It made its debut on April 13, but the internet has managed to pick up spoilers on who wins the series in record speed.
If you just can't wait to see who wins – the answer is looking like Chris Watson and Bri Stauss. The couple reportedly said they loved each other before any other couple, which is being labelled as a reason why they won.
The pair, who are aged 30 and 28 respectively, reportedly now have the opportunity to record original music, make at least one music video and go on tour.
Further spoilers reveal that the final was filmed in Nashville at the Country Music Hall of Fame, with Bri and Chris up against Trevor Holmes and Jamie Gabrielle.
The Bachelor: Listen To Your Heart streams on ABC, which can be accessed with a subscription to Hulu with Live TV right now.
Related Articles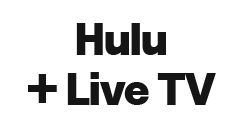 Tune into the shows everyone is talking about. Sign up now and start saving money.