With the launch of Apple TV+ last week and Disney+ coming on March 12, the CEO of Sky – Jeremy Darroch – spoke to audiences at WebSummit in Portugal this week, where he reassured them that content is still king.
"We're spending more on content that ever before and really listening to what the customer wants," said Darroch. "The cost of a typical drama is now three or four times what it once was. But there will always be a place for quality."
He appeared at the Summit to host a conversation on the future of Sky, Europe's largest pay TV provider, and gave a glimpse into its model – which includes a focus on retention, large budget releases and an improvement in technology.
Preceding his entrance onstage was a first look at gritty new drama Gangs of London, which is set to premiere in the next few months. Stars such as David Bradley (Harry Potter), Michelle Fairley (Game of Thrones), Joe Cole (Peaky Blinders) and Sope Dirisu (Humans) showcase the gripping reality of London's underbelly. The trailer highlighted scenes featuring heart-racing violence alongside complex and passionate relationships.
Darroch and Sky are hoping that Gangs of London, a collaboration with HBO, will be as successful as recent hits Chernobyl and Game of Thrones. With the news that 40% of the UK and 70% of the US now have a relationship with a subscription service, Sky is relying on being the easiest provider for consumers to access, investing heavily in areas such as mobile streaming.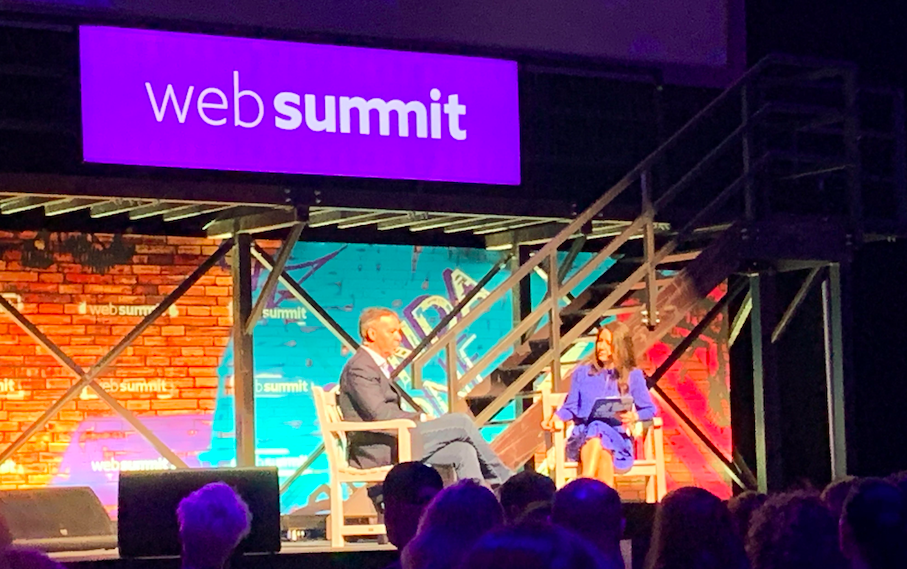 With conversation turning to a lack of investors and a saturated market, Darroch seemed more concerned with adapting to technological innovations. He said: "You have to reach customers first, and that comes from understanding our customers best, having easy to access content and a competitive price.
"We need to totally change how we think about technology – all streaming platforms need to adapt. Growth in Europe is very hard and when models are thin or heavily leveraged by promotions it will be difficult. Retention is crucially important."
Sky's policy of aggregation and curation for customers has worked wonders since their partnership with Netflix took off, and Darroch credits it with a rise in retention. "There is a peace of mind for the customer, with apps on the platform you can see a bundle emerge. We've actually started growing again in the UK since Netflix came on board."
However, when it comes to Disney he is less happy to be drawn into what a future relationship may look like. He added: "We will have to see how our partnership with Disney evolves."
It's clear that for this CEO, the future of streaming involves playing the long game. "We're a great company for new media partners as we can distribute others. So I'm sure that we can find common ground over the long term."
Apple+ launched in over 100 countries on November 1. It is available for $4.99 a month after a 7 day free trial.
Disney+ launches in the US on November 12, expanding to other markets over the coming months. It will cost $6.99 a month.

Choose from thousands of TV shows and movies.
Get stuck in with no fixed contract now.