Keeping up to date on the coronavirus pandemic is becoming increasingly important, and fortunately there are some shows coming up dedicated to tracking the spread.
Frontline: Coronavirus Pandemic will be looking at the US response to the coronavirus pandemic with a special report.
The 60 minute special airs on PBS/WPTD ThinkTV at 9pm ET on Tuesday, April 21 – then again on Wednesday April 22 at 1am ET. PBS can be streamed using YouTube TV.
Meanwhile, the NBC News Special Report: Coronavirus Special has been airing on Tuesdays since March 31.
It's unclear if it will be airing again on Tuesday, April 21, but previous episodes have aired at 10/9c. NBC can be streamed using fuboTV, Hulu with Live TV and Sling TV.

Unlimited movies, TV shows, and more. Watch anywhere. Cancel anytime.

Big names. Gripping storylines. Addictive watching. Sign up now and cancel any time.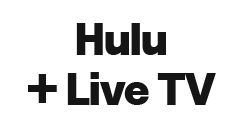 Choose from thousands of TV shows and movies. Get stuck in with no fixed contract now.