The latest episode of The Baker and the Beauty airs tonight on ABC at 10/9c, as it has begun to every Monday.
The romantic comedy-drama series premiered on April 13 and has been adapted from the Israeli original, with a similar title.
The show stars Victor Rasuk as Daniel Garcia and Nathalie Kelley as Noa Hamilton, and sees Daniel – a baker at his family's business – get involved with famous Australian model Noa.
The third episode is called Get Carried Away, and sees Noa invite Daniel on a trip to Puerto Rico. Meanwhile, Vanessa helps out the other Garcias.
ABC can be streamed online with Hulu Live TV. The platform offers over 65 live channels and a seven day free trial to give it a go right away.
Related Articles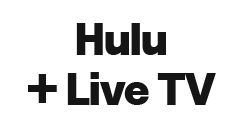 Big names. Gripping storylines. Addictive watching. Sign up now and cancel any time.