The series finale of Modern Family took place last night on ABC, and aired at 9pm ET. The episode had a retrospective called A Modern Farewell air before it.
The show is a mockumentary which focuses on the lives of three different families – Jay Pritchett and his wife, plus his daughter and her family and his son and partner Cameron.
Jesse Tyler Ferguson, who plays Mitchell, told The Wrap: 'We had a really nice last few weeks together as a cast and we had a really wonderful wrap party and I'm just really grateful that we got to have that closure.
'I think it's going to be really emotional to watch it on television … Now that I don't have anywhere to go, I've been able to sit down and watch the show in real time, which I haven't been able to do before. So I think it'll be interesting to watch it while all of our fans are watching it for the first time.'
The finale can be streamed in a series of ways. Disney Plus and Netflix aren't the options here, as it's best to use one of the following:
Hulu with Live TV – make use of a free trial and stream the iconic series now.
YouTube TV – gain access to over 50 live TV channels with this streaming package.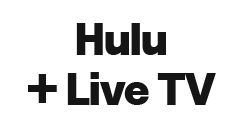 Tune into the shows everyone is talking about. Sign up now and start saving money.