With Keeping Up With The Kardashians airing its season 18 each week on E!, people are interested in the stars and their dating histories.
Kim Kardashian has an extensive past in this department, and one of her exes is Miles Austin.
The pair were reported to have broken up in September 2010, when Kardashian was 29 and Austin was 26, with the reason being the pressure of a long distance relationship.
They began dating in June 2010, but ended up spending months apart as Miles had commitments with the Dallas Cowboys and Kim was involved in promotion for KUWTK in Europe.
Austin is an American football coach who used to be a wide receiver and played as a pro for the Dallas Cowboys. He is now 35 years old and married Stacy Sydio in 2014.
Fans can tune into KUWTK on Thursdays each week at 8/7c on E! Here's how you can watch it:
Sling TV – A Sling Blue free trial offers unlimited entertainment options.
FuboTV – Make the most of your free trial immediately with a huge range of TV shows.
Hulu – Get all the top TV shows with Hulu Live TV right away.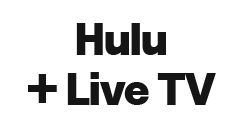 Need more Kim, Kourtney and Khloe? Watch now on Hulu with Live TV.

Catch the latest KUWTK antics on fuboTV with your special offer now.

Love watching Keeping Up With The Kardashians? We do too! Get your free trial of Sling here.