There is a Parks and Recreation special coming to NBC in just a few days to benefit charity. The half hour episode will be assisting Feeding America when it premieres.
The cast will be reprising their roles, allowing fans to see Amy Poehler and Nick Offerman – to name but a few – back on screens.
The special is raising money for Feeding America's COVID-19 Response Fund, so that food banks can be provided with the necessary resources to assist those who are most in need.
Co-creator Mike Schur said: 'Like a lot of other people, we were looking for ways to help and felt that bringing these characters back for a night could raise some money.
'I sent a hopeful email to the cast and they all got back to me within 45 minutes. Our old Parks and Rec team has put together one more 30-minute slice of (quarantined) Pawnee life and we hope everyone enjoys it. And donates!'
The special is being aired on Thursday, April 30 at 8:30 pm ET/PT. NBC can be streamed on Hulu with Live TV, and with a 7 day free trial, why not check this live TV streaming service out?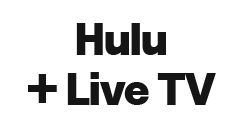 Watch Hollywood hits, original series and more. Claim your free trial offer now.