Overview
Pretty much any US citizen who loves TV will tell you they also love Conan. This late-night talk show airs on TBS every weeknight from Monday to Thursday.
The host is comedian Conan O'Brien, who entertains his viewers with a comedic take on media such as news stories, celebrities in the public eye and figures in politics.
The show began as an hour long show, but was reduced to a 30 minute format – ideal for those who don't have as much time for TV on weeknights.
Premise
Originally, Conan would be introduced by the classic line from Andy Richter – 'Coming to you from Warner Bros Studios in Burbank, it's Conan!'
To begin with, each episode carried its own individual title – but this would not be revealed until the end of the opening sequence.
Typically, Conan begins his show by talking to his audience about events in the news and issues at the forefront of most peoples' minds. There will sometimes be comedy skits and various multimedia, such as video, to complement it.
Since the half hour format was introduced, Conan notably decided to no longer wear a suit. He commented at the time that 'It started to feel like I'm doing someone's taxes.'
Cast and characters
The cast of Conan will vary depending on who the comedian and talk show host decides to have on his show. In other words, there is not generally a fixed cast list for this show.
A number of celebrities have appeared on the show. Here are just a few of the top names who have chatted with Conan between 2011 and 2019:
Jimmy Fallon
Hugh Jackman
Louis CK
Johnny Galecki
Adam Sandler
Andy Samberg
Seth Rogen
Paul Rudd
Simon Helberg
Elijah Wood
Jennifer Lawrence
Peter Capaldi
Will Arnett
Game of Thrones cast
Cast of Breaking Bad
Orlando Bloom
Cara Delevigne
Mark Hamill
Tom Cruise
Filming locations
There have been a number of different filming locations for Conan in the time this title has been airing. While there is usually a central studio hub the show typically airs out of, a number of episodes have been filmed on location.
In Fall 2011, the show was filmed in New York City at the Beacon Theatre.
In June 2012, episodes were shot at the Chicago Theatre in Chicago, Illinois.
In July 2015, the crew shifted to San Diego, California to film at the Spreckels Theatre.
In November 2017, fans noticed that the show was airing from the Apollo Theatre in Harlem.
There have also been international locations. These include Conan in Cuba, which took place in Havana, plus Conan in Qatar where the host went to the Al Udeid Air Base.
Conan jetted off to Armenia in 2015, and went to Berlin in 2016. Episodes have also been in South Korea, Israel, Haiti, Mexico, Japan, Australia, Ghana and Greenland.
Production
The Conan show has a rich history when it comes to its production. This title dates back to 2010, where the first announcement was made that Conan would be launching a show at the Warner Bros lot in Burbank, California.
To begin with, it proved difficult for the staff to avoid reusing material from the Late Night or Tonight Show sketches. However, this improved with time.
Those particularly familiar with Conan will have recognised over the years that the host has resurrected various skits and characters which were created by his writing team on NBC.
The house band for Conan are Jimmy Vivino and the Basic Cable Band. This group was originally known as The Max Weinberg 7. Vivino is on guitar, and other instruments include keyboard, bass guitar, trumpet and woodwind.
Episodes and reception
Conan has won or been nominated for a number of awards between 2011 and 2018. The awards ceremony which has highlighted Conan the most has been the Primetime Emmy Awards.
A number of nominations have been made, from Outstanding Multi-Camera Editing for a Comedy Series to Outstanding Writing for a Variety, Music or Comedy Series.
In 2012, Conan won the Emmy for Outstanding Creative Achievement in Interactive Media. In 2018, they won the Emmy for Original Creative Achievement in Interactive Media within an Unscripted Program.
Viewers of shows like Brooklyn Nine-Nine and Nathan For You typically say they tune into Conan for the same comedy-fuelled reasons.
FAQ
Who are the Conan writers?
The writers for Conan include Conan O'Brien himself, Andy Richter, Deon Cole, Laurie Kilmartin, Jessie Gaskell, Brian McCann, Brian Stack, Andres du Bouchet and Mike Sweeney.
How many Conan episodes are there?
At the time of writing, there are over 1400 episodes of this show.
Does Conan have a wife?
Conan is married to Liza Powel O'Brien, who he met in 2000. They have been husband and wife since 2002.
Watch this series right now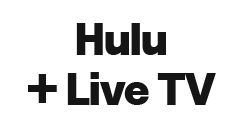 $54.99

a month
Unlimited access to the on-demand streaming library
Make the most of a free trial
Stream top shows across entertainment, news, sports and more
Watch Now