Overview
NCIS is an action drama TV show that has run for 17 seasons on USA Network since 2003. It is filmed in a police procedural style and revolves around a team of agents from the Naval Criminal Investigative Service. The show was originally a spin-off from the CBS show JAG, but became popular in its own right.
It is one of the longest running shows on television and has had 17 seasons up until the time of writing, with 398 episodes. It was originally created by Donald P. Bellisario and Don McGill and has continued to be popular for nearly two decades. McGill and Bellisario are both creators as well as executive producers of the show.
NCIS has also resulted in two popular spin-offs, NCIS: Los Angeles and NCIS: New Orleans, both based in those locations. It is actually the second longest running non-animated TV show currently airing on television, as well as the seventh longest running scripted TV show in American primetime television history.
NCIS was originally titled Navy NCIS but the Navy was dropped because it was already included in the initials of NCIS.
NCIS was not originally hugely popular in ratings upon its release, failing to break into the top 30 shows. However, this soon changed and it became increasingly popular over the next few years. It was also voted America's favorite show in a poll. Similar titles include Humans and Hawaii Five-0.
Premise
The premise for NCIS is simple. It follows a fictional team of Navy investigators who work for the NCIS unit. These special agents are based at the Washington Navy Yard in Washington, DC – apart from the spin off shows where they are based in additional locations (Los Angeles and New Orleans).
While it is mainly a drama, NCIS also has comedic moments. The main idea from show creators is to show off an ensemble cast's acting talents with character-driven plots.
The NCIS team is the main law enforcement agency from the Navy as well as their counterintelligence arm. This includes the Marine Corps as well. The NCIS investigates felonies and crimes that are punishable by the military justice system.
Cast and characters
As it has run for so long, there have been a huge amount of cast members and recurring characters. The star of the show is Mark Harmon, who plays Leroy Gibbs. He has been in NCIS since it started and was in all 17 seasons. Other characters haven't been in all of the seasons, like Caitlin Todd (Sasha Alexander) who was a main character in the first two seasons and then a guest star in seasons 3, 8, 9 and 12.
Anthony Dinozzo, played by Michael Weatherly, was a main character in the first thirteen seasons and Abby Sciutto (Pauley Perrette) was around for the first fifteen seasons.
Two other characters who have been in the entire show are Donald Mallard (David McCallum) and Timothy McGee (Sean Murray). Timothy McGee was a recurring character in season 1 and then a main character from season 2 onwards. A number of other characters have had recurring roles throughout the show's run.
Filming locations
Most of NCIS is based in and around the Washington DC area, apart from the spin-off shows which are based in New Orleans and Los Angeles. The real-life HQ of the investigative branch that NCIS is based on is located in the Russell-Knox building at the Marine Corps base in Quantico, Virginia.
However, like many other TV shows that are based in different locations, filming for NCIS takes place in Los Angeles, CA – the home of film and television production. When there are crossovers or spin off episodes, filming can take place elsewhere.
Production
The idea for NCIS came about thanks to two episodes of the CBS show JAG. In episodes 20 and 21 of season eight of that show, the NCIS was heavily featured. This gave creators Don P Bellisario and Don McGill the idea for an independent show.
The idea proved popular, and production in the Los Angeles area helped NCIS become one of the longest running and most popular primetime shows in history. It became so popular that it led to the spin offs NCIS: Los Angeles and NCIS: New Orleans.
The show has also had a number of other crossovers and backdoor plots, and episodes that link in with its spin-off shows.
One unique filming idea that NCIS uses is by adding a black and white "flair" at the beginning of each segment which depicts the end of that segment. Segments make up the blocks of the show in between commercial breaks. This has been used on NCIS since season two of the show.
There have been a number of crew changes to the show, most notably Bellisario stepping down in 2007 due to disagreements with the show's main actor Mark Harmon.
Episodes and reception
There have been 17 full seasons of NCIS, not including the two episode intro which was part of the TV show JAG. Most of these seasons had either 23 or 24 episodes, apart from season 5 which had 19 and season 17 which had 20. Many of the later seasons would rank in the top 5 rated shows at the time. For example, seasons 10, 11 and 13 were the highest rated shows compared to others coming out in the same timeframe.
Watch this series right now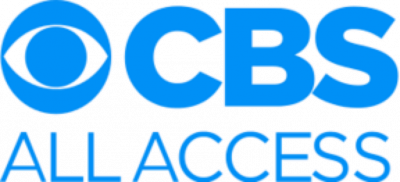 $5.99

a month
Watch exclusive CBS All Access Original Series
Enjoy Primetime, Daytime, News, Kids and more
Save over 15% with an annual plan
Watch Now