Snoopy in Space is one of the two Apple TV+ shows available at launch which is aimed specifically at children. However, its announcement has also led to feelings of nostalgia for those who grew up watching holiday TV specials such as Charlie Brown and A Charlie Brown Christmas.
Thanks to an exclusive partnership between Apple and Wildbrain, the Peanuts Gang – which has been around for nearly 70 years – has now returned to our screens along with the launch of the new Apple TV+ streaming service, which launched on November 1, 2019.
The premise behind Snoopy In Space is that Snoopy manages to get a job as an astronaut and he needs to prepare for spending some time aboard the International Space Station. He is joined by his sidekick Woodstock and C.A.R.A, NASA's computer-based astronaut recruitment advisor.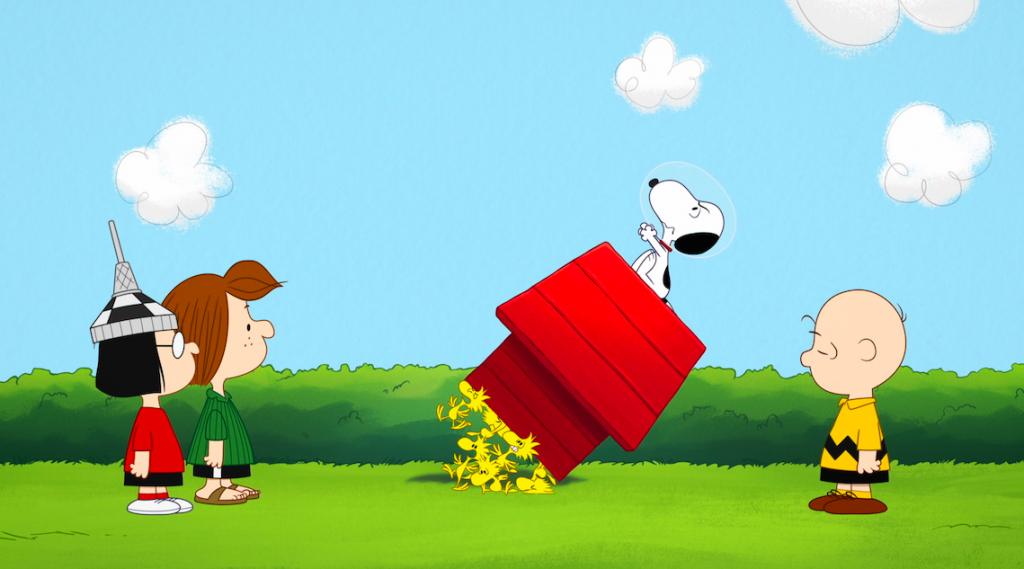 Each of the episodes lasts for eight minutes, and sees Snoopy take on a fresh mission. Whether he's growing food in space or enjoying astronaut snacks, children are bound to be enthused by this introduction to life as an astronaut.
The missions are educational as well as entertaining, as facts about space travel, along with anecdotes about NASA through history, will be interspersed throughout each episode. What's more, Snoopy won't be alone on his journey, as he receives help from the Peanuts Gang.
The episodes are titled as follows:
Mission 1: The Application
Mission 2: Training
Mission 3: The Graduation
Mission 4: Welcome to the ISS
Mission 5: I Never Promised You a Space Garden
Mission 6: Space Sleepwalking
Mission 7: The Journey on Orion
Mission 8: Crater Crash
Mission 9: Searching for Moon Rocks
Mission 10: You're a Good Moon, Charlie Brown
Mission 11: The Next Mission
Mission 12: Mars or Bust
The cast is as follows:
Terry McGurrin – Snoopy
Ethan Pugiotto – Charlie Brown
Rob Tinkler – Woodstock
Christian Dal Dosso – Franklin
Isabella Leo – Lucy
Holly Gorski – Marcie
Hattie Kragten – Sally
Isis Moore – Peppermint Patty
Wyatt White – Linus
Nicole Byer – C.A.R.A.
Milo Toriel-McGibbon – Rerun
Apple TV+ launches on November 1, 2019. It is priced at $4.99 a month after a seven day free trial.

Choose from thousands of TV shows and movies.
Get stuck in with no fixed contract now.