Tonight brings plenty of top TV to watch, and we've got a guide to our picks right here. Plus, we tell you how you can stream everything totally free.
Check out our choices below:
Keeping Up With The Kardashians
Tonight on E!, 2 new episodes of KUWTK air.
If you're a fan of the Kardashians, you'll definitely want to tune in tonight – especially after the news the show is soon coming to an end.
We'll see Kim and Kourtney in Paris, as well as Kris and Corey's new pet puppy.
The first episode airs at 6:58pm ET, with the second following at 8pm ET.
E! streams on fuboTV, which you can check out with a 7 day free trial now.
Big Brother
The next instalment in this iconic reality TV show airs tonight on CBS at 8pm ET.
Tune in to see the fallout of the divide forming in the Committee, and see if it's likely if Da'Vonne will end up going home this week.
You can stream CBS with a 7 day free trial from CBS All Access.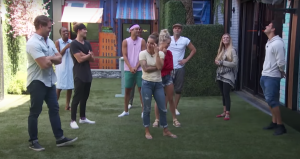 Celebrity Family Feud
Also at 8pm ET, you can check out Celebrity Family Feud on ABC.
This episode will see Kathie Lee Gifford go up against Ricki Lake, as well as 2 Chainz against Big Boi.
ABC is also available to stream with a 7 day free trial from fuboTV.
Dr. Pimple Popper
There are two new episodes of Dr Pimple Popper airing tonight on TLC.
At 9pm ET, 'This is Zit' airs – an edition of the episode with bonus scenes. This instalment focuses on someone with issues with their nose.
Then, at 10pm ET, 'Before the Pop: Lump Overboard' airs. In this episode, we'll see someone suffering with painful lumps on her body, a former marine with an armpit growth, and a woman with a large bump on her head.
TLC also streams on fuboTV, so you can check Dr Pimple Popper out with your 7 day free trial.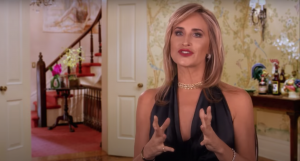 The Real Housewives of New York City
Tonight's episode is the third part of the reunion, and sees more drama for the women – particularly with Dorinda.
The episode airs at 9pm ET on Bravo, which also streams on fuboTV with a 7 day free trial.
The Bradshaw Bunch
A new episode of The Bradshaw Bunch airs tonight on E! at 9pm ET.
The episode, titled 'Mr Wrong', sees the family convinced Rachel is dating the wrong person for her.
Meanwhile, Lacey and Noah think about moving to Texas, and Terry and Zurie finally get their revenge on Tammy after all her pranks.
E! streams on fuboTV with a 7 day free trial.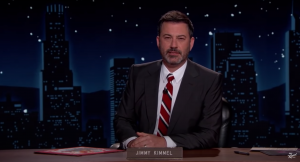 Jimmy Kimmel Live
Tonight at 11:35pm ET, you can check out another episode of Jimmy Kimmel Live.
The Walking Dead star Norman Reedus will appear on the show, and there will be music from Aminé.
Jimmy Kimmel Live airs on ABC, which you can watch free via fuboTV's 7 day free trial.
The Late Late Show with James Corden
Another option for late night viewing tonight is The Late Late Show with James Corden.
Tonight's instalment will feature live music from Alicia Keys, and an appearance from Jason Schwartzman.
The Late Late Show with James Corden airs at 12:35am ET on CBS, which you can enjoy with CBS All Access's 7 day free trial.

Watch over 100 live channels with no hidden fees. Claim your free trial offer now.

Watch your favourite CBS shows now. Get stuck in and cancel at any time.