There is plenty of top TV available to stream tonight, Sunday September 6, but which option is best for you? We've broken down your choices below with an overview of what's new today:
Awoken (Hulu): Karla is a medical student trying to find a fix for her brother's sleep illness where he cannot sleep until he dies. However, the reason behind his condition is more sinister than she realises.
Supernatural (The CW): The series which focuses on two brothers called Sam and Dean Winchester as they drive across the country hunting various monsters returns to screens tonight.
Undercover S2 (Netflix): The second season returns today, and sees how Kim is assisted by former colleague Bob to investigate illegal arms trade in Syria.
You can stream Hulu here with a seven day free trial. Alternatively, The CW can be streamed live with Hulu Live TV, so why not combine the two to watch both live and on demand shows?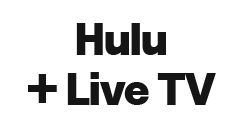 Watch your favourite shows. Customise your channel lineup. Claim your free trial offer now.