9-1-1 is one of the hottest series on TV right now, and the good news is season 3 is airing right now on Fox.
The series looks at the world of first responders – such as police officers, dispatchers and firefighters – and how they navigate a high-pressure world full of frightening and shocking situations.
The last episode aired on April 27. Season 3, episode 17 of 9-1-1 airs on May 4, 2020. New episodes are airing weekly on Fox on Mondays at 8pm.
The upcoming episode sees the 118 embark on a mission to save a little girl in a hot air balloon. They also assist with a power outage caused by a tree-trimmer truck.
Fox can be streamed online with fuboTV, Sling TV and Hulu with Live TV. Sling TV offers Happy Hour each night across America, while Hulu and fuboTV offer free trials.

Unlimited movies, TV shows, and more. Watch anywhere. Cancel anytime.

Big names. Gripping storylines. Addictive watching. Sign up now and cancel any time.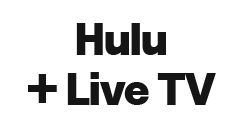 Choose from thousands of TV shows and movies. Get stuck in with no fixed contract now.