An upcoming drama thriller set to air on HBO from tomorrow, October 25 2020, is titled The Undoing and stars huge names such as Nicole Kidman, Hugh Grant and Noah Jupe.
The series focuses on how a New York based therapist living the perfect life with a book about to be published experiences everything falling apart. When there is a violent death and a missing husband, Grace has to create a new life.
The first episode is called The Undoing, and there are six episodes in this miniseries. It will be airing until November 29, with other episodes called The Missing, Do No Harm, See No Evil, Trial by Fury and The Bloody Truth.
Nicole Kidman plays Grace Fraser, while Hugh Grant is Jonathan Fraser. Edgar Ramirez plays Detective Joe Mendoza, and Noah Jupe is Henry Fraser. Other cast members include Lily Rabe, Sofie Grabol and Michael Devine.
The Undoing airs at 9pm ET on HBO. This channel can be streamed live with Hulu Live TV, which comes with a seven day free trial. There are both live and on demand shows, plus a bank of originals and hit movies.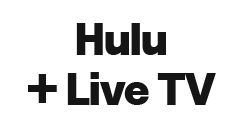 Watch this series free with Hulu Live TV now.