With an explosion of streaming services upon us, the average consumer is being treated to a veritable smorgasbord of content. In fact, there's so much that it becomes difficult to choose what you're going to watch in the evening. Even with just one platform, you log in and scroll endlessly, unable to pick something purely because there's so much.
It therefore makes sense that the concept of 'streaming fatigue' or 'subscription fatigue' is quietly emerging and sticking in our minds. Sure, people like to Netflix and chill, so capitalism dictates other companies should try and disrupt the market with their own offerings. And honestly, some of the content decisions have been pretty smart from a business perspective. HBO Max developing a whole new branch of Sesame Street-focused content for family-friendly viewing? Genius. Netflix producing more and more global content, such as upcoming Egyptian horror series Paranormal? Smart. Hulu partnering with Vice to release groundbreaking investigative documentaries? Of course people will want to watch those.
So with this kind of mindset at the forefront of every new and existing streaming service, it makes sense to capitalise on one of the biggest franchises in modern history – Star Wars. There's already a huge buffet of content for every fan to binge on over and over again. You've got The Phantom Menace, Attack of the Clones, The Clone Wars, the TV series of The Clone Wars, Revenge of the Sith, Solo: A Star Wars Story, Star Wars Rebels – the animated series – Rogue One: A Star Wars Story, A New Hope, The Empire Strikes Back, Return of the Jedi, Star Wars Resistance (the follow up to Rebels), The Force Awakens and The Last Jedi.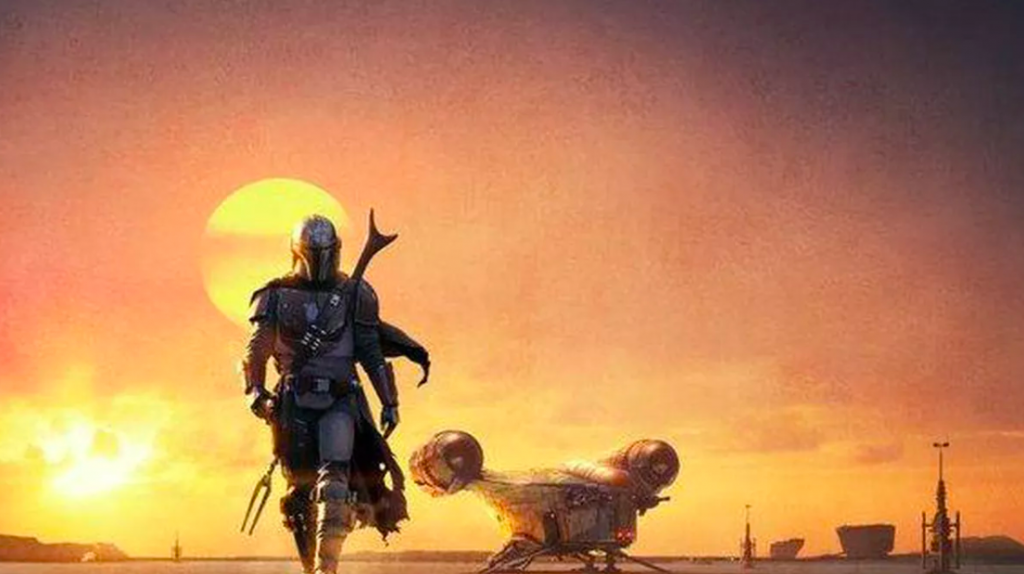 All I was doing was typing that and I felt like I needed to take a breath to come up for air. That's already so much content. Why would you need more? Well, if you're talking feature films and TV series in general, the argument for the reboot and the spinoff is strong. There's the Lizzie McGuire reboot coming to Disney+ that nobody expected but is now hotly anticipated. There's the El Camino movie that got viewing figures well above average compared to Breaking Bad and Better Call Saul. That being said, I feel like sometimes companies need to know when to stop.
The Mandalorian is being released imminently on the new Disney platform, which debuts on November 12. And it's received rave reviews from people who have seen the trailer or been to a screening. As we've previously reported, one journalist called it 'truly incredible' and said 'It looks like the films, feels innately Star Wars, introduces new concepts, and adds layers that people have been waiting to see for a long time.' This matches the viewing formula people are looking for when they go to view new content.
So my question is, shouldn't we just stop there? When I read an article about Benioff and Weiss abandoning their Star Wars trilogy plans to prioritise their deal with Netflix, I was honestly relieved. Not because I think it shouldn't happen – but because I think there's just too much going on right now. (Although some would argue that the duo ruined the last season of Game of Thrones so maybe they should just leave Star Wars alone).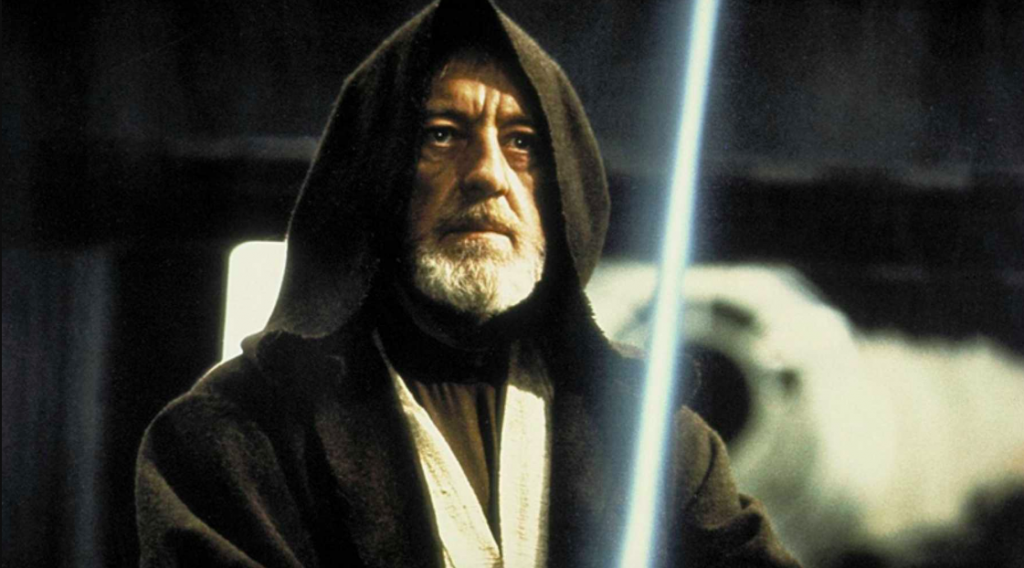 I already knew about Star Wars: The Rise of Skywalker coming to theaters on December 20 (because let's face it, who doesn't). But when I started digging into what other Star Wars content is in the works, I was surprised to find that there's an Obi-Wan Kenobi series being created, as well as an untitled Cassian Andor series which is partly written. What struck me the most, however, was a fact which emerged from the branch of information surrounding the Obi-Wan series. The adventures of Obi-Wan were originally going to be a feature-length movie like Rogue One and Solo, according to previous reports. But when Solo performed poorly in theaters, the plan evidently changed to make the concept a TV series instead.
The thing is, people don't always want to be spoon-fed series after series of a concept they're a fan of. I like the Shadowhunters TV series, but I find the movie boring because the plot is easily guessed and a little corny. I like The Big Bang Theory, but I think that the show started going downhill once all the characters started getting married and settling down – I thought the comedy became a little more strained; that it was being continued purely because it was such a hit as a show. I loved the original Ghost in the Shell. I got annoyed when the live action movie came out. I'm now just done with the concept now that there's an animated series coming out on Netflix.
It would be a shame if the same pattern were to apply to Star Wars with an over-saturation of TV series and features hitting the streaming market. Another point is that – if people become sick of Star Wars on streaming services by the time Benioff and Weiss potentially return to Lucasfilm to resume work on the movies, will they end up being a flop because nobody wants to watch yet more Star Wars content?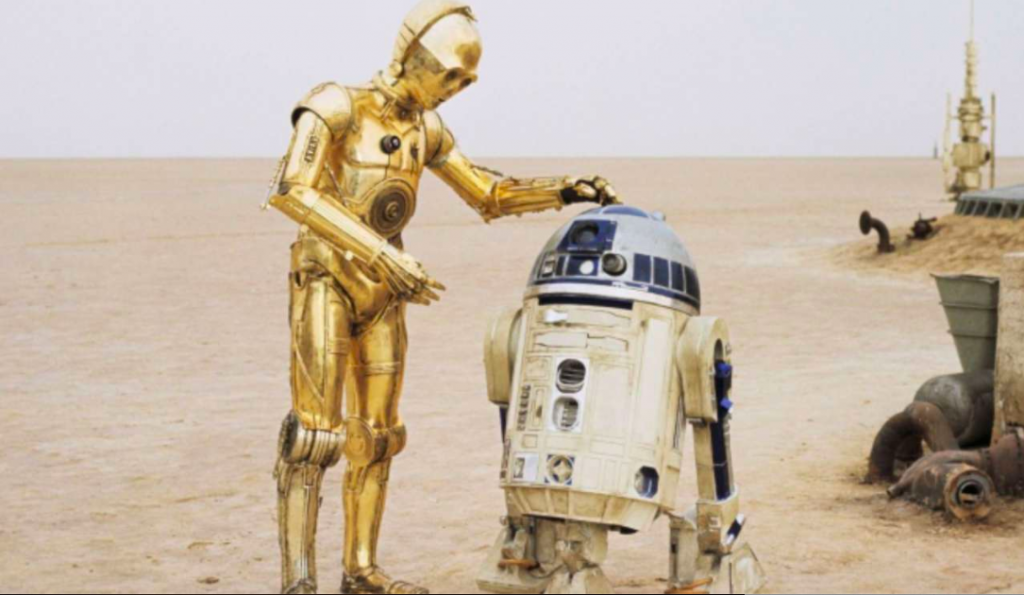 While companies are doing a good job with producing new series, features and subscriptions for people, you can have too much of a good thing. Star Wars was once a treat – all the on-screen details were new and innovative. Now it feels like people in a boardroom are going 'People love Star Wars. Let's do Star Wars content.' Throwing stuff at consumers and seeing what sticks ultimately makes it lose its value.
Netflix has developed a habit of ending its series just as people are begging for more. BoJack Horseman is a hit, but it's ending after season 6. This seems like the right thing to do. It's kind of like the situation where sure, you want more cake, and you could eat it, and it's hard to tell yourself no and put it back in the fridge sometimes, but you realise it was the right decision once the sugar high has gone. Perhaps streaming services need to stop overfeeding us on Star Wars content so we don't associate it with regretting one binge too many.
Disney+ launches on November 12 in the US with subscriptions costing $6.99 a month or $69.99 a year after a seven day free trial.

Choose from thousands of TV shows and movies.
Get stuck in with no fixed contract now.