When our favourites depart from Below Deck for pastures new, it is always tempting to look online and see what they're up to now. One such person who is no longer on the show is Kelley Johnson.
He used to be a Marine and turned to management, struggling without his sister Amy. However, he is now engaged in a new career following his departure at the end of season four.
Kelley is now providing emotional support to those suffering from anxiety and depression, and he has a self-help video series under That Military Guy on YouTube.
Meanwhile, Amy Johnson from the show recently shared in July 2020 that she is engaged, announcing the beachside proposal and commenting 'It all feels like a dream'.
Elsewhere, Andrew Sturby was controversial after he was let go by Captain Lee due to lying on his resume. These days, he is a certified bartender after working a few more jobs as a deckhand.
You can watch the latest episode of Below Deck tonight at 8pm ET on Bravo, with this channel available to stream live free thanks to a trial of Hulu with Live TV.
Related Articles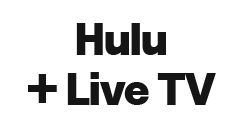 Watch Bravo live for free thanks to Hulu with Live TV.