When Disney Plus first launched, it was subject to technical issues which prevented many users from accessing key pages to sign up. However, these issues were resolved by engineers and a tweet was sent out by the company citing high levels of demand. Since then, Disney Plus has amassed over ten million new subscribers and enjoyed high levels of success with new original series such as new TV show The Mandalorian. After falling in love with Baby Yoda, memes began to gather online of the cute character sipping tea and blasting music.
Despite its success and enviable library of content, Disney Plus has also experienced criticism due to issues such as needing to acknowledge 'outdated cultural depictions' on titles such as Jungle Book, Dumbo, The Aristocats and Lady and the Tramp. Fortunately, our Disney Plus reviews section acknowledges these factors, plus looks at streaming service shows, studios and titles such as The World According to Jeff Goldblum, Toy Story, Star Wars films, Force Awakens, New Hope and Marvel Studios. The level of original programming available for just 6 99 per month means the Disney Plus streaming service is pretty much like Netflix, with some unique bonuses to boost the streaming platform experience.
Pros and cons
Pros
Affordable pricing. Disney+ has entered the market with a price range that challenges others in the industry. Notably, the standalone service is several dollars cheaper than the premium plan per month and per year for Netflix.
Home to desirable content. Disney Plus is a new hub for the entire Disney content library, all rights reserved, and the shows and movies haven't been available in a single location before. Whether you're on Disney Canada, in the UK, New Zealand or Australia, this service also hosts movies and shows from National Geographic, Pixar and Marvel.
Suits multiple audiences. The range of Walt Disney TV shows and new movies from Star Wars, Marvel and more is so broad that it will suit everyone, from young children to adults. Both older and newer Disney movies will appeal to kids, from The Little Mermaid to Frozen. Plus, adults are being reeled in with news such as a Lizzie McGuire reboot taking them back to their teenage years.
Cons
Platform interface. Since its launch, Disney Plus and its new app have been subject to a number of technical issues. When it first became available to consumers in the US, technical issues prevented many from signing up. A little further down the line, engineers needed to remove the 'resume watching' feature in order to fix it.
Only a few major content sells to start. The main selling point when Disney Plus launched was The Mandalorian, which has had people tuning in weekly for the latest episode. Apart from this, few other new movies or shows seem to be drawing in the same level of intrigue.
Not all Disney content will be available for a while. Before the decision to create Disney Plus was made, licensing deals were struck with competitors such as Netflix so they could offer Disney movies to stream. As many won't expire for a few more years yet, it will be a while before there is an intact library present on Disney Plus. Some Star Wars, Pixar Marvel, Disney Pixar, National Geographic and other TV show titles may not be present just yet.
Types of content available
Perhaps the biggest perk viewers benefit from with Disney+ is access to the entire Disney library. Not only is it possible to watch Sleeping Beauty, The Little Mermaid, Snow White and The Lion King, more recent Disney favourites are on offer, such as Moana and Frozen.
Beyond the classic Disney titles, you'll find over 500 movies and more than 7500 TV shows on Disney Plus – and that's just the initial offering. You will be able to enjoy content from Marvel, Star Wars, Pixar and National Geographic. Some may want combos such as Pixar Marvel, Disney Pixar, Star Wars only, just new shows, animated series, tv show only and so on, and this is all possible.
Top Disney Plus TV shows and movies
The Mandalorian
This American space Western TV series, based on Star Wars, has proven to be more popular than Netflix smash hit Stranger Things. It takes place five years after the events which unfolded in Return of the Jedi and tracks the adventures of a Mandalorian bounty hunter as he navigates the outskirts of the galaxy – a long way from the New Republic's authority.
Star Wars: The Clone Wars
Created by George Lucas and produced by Lucasfilm Animation, this animated TV series is set in between Episode II: Attack of the Clones and Episode III: Revenge of the Sith. The previous animated TV series was titled similarly, as it was called Star Wars: Clone Wars. It aired in 2003 and was in 2D, whereas this 2008 series is 3D CGI.
High School Musical: The Musical: The Series
This mockumentary is based on the High School Musical film series and is set in a fictional version of East High School – where the original took place. A group of teenage theatre fans take part in a production of High School Musical: The Musical.
The World According to Jeff Goldblum
Premiering on November 12, 2019, this documentary series sees Jeff 'explore the world' and look at topics such as video games, sneakers and sweet treats. Each episode includes such elements as chats with influencers and experts who specialise in the subject. Goldblum apparently researched as little as possible on the topics for each show while the series was filming.
Marvel's Hero Project
This documentary series chronicles the heroes making change in their communities by demonstrating acts of altruism. Each kid has their own Marvel comic created, with Marvel Entertainment saying: 'In life, it doesn't take wearing a suit of iron, carrying a mythical hammer or swinging from spider webs to be a real hero. Sometimes the person who can make a positive difference in the world is the person who simply sees a problem and has the passion to find a creative solution.'
Lizzie McGuire
Hilary Duff announced there would be a reboot of the popular Disney show Lizzie McGuire, 15 years on. Details so far reveal that Lizzie will be approaching her 30th birthday, living in Manhattan as an apprentice to an interior designer and engaged. But to whom?
The Falcon and the Winter Soldier
Expected to be released in late 2020, this TV miniseries is set after the 2019 movie Avengers: Endgame and is based on the Marvel Comics characters Falcon and Winter Soldier. The series tackles the aftermath of the events from the Endgame film, where Wilson (Falcon) was given the mantle of Captain America.
Encore!
Hosted by Kristen Bell and Will Gluck, this reality TV series sees groups of kids who were once theatre enthusiasts put back on stage to re-perform the musicals they staged in school. The entire production has to be re-learned and performed in just five days.
Monsters at Work
This spinoff from the popular 2001 movie Monsters Inc follows on from the ending, which sees Monstropolis collect energy from children's laughter instead of screams. It focuses on Tylor Tuskmon, a mechanic who works on the Facilities Team and dreams of working alongside his heroes – Mike Wazowski and James P Sullivan.
WandaVision
Set after the events of 2019 film Avengers: Endgame, this miniseries is set in the Marvel Cinematic Universe. It is based on the characters Scarlet Witch and Vision. It will be released in 2021 and is made up of six episodes.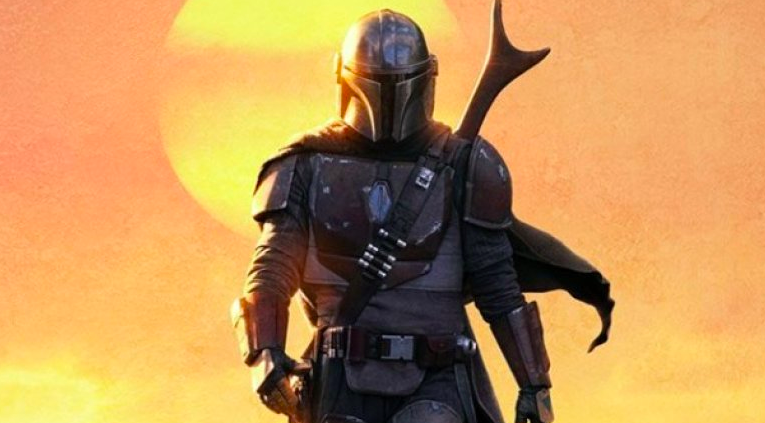 User interface
When you log in to Disney+, you'll see an interface which is similar to that found with Netflix or Amazon Prime Video. The Disney content is organised into rows and split into sections according to their type.
The top of the screen will provide you with a dynamic banner showing Disney's five main brands. Within each of these Disney banners you will be able to click through to featured titles produced by Disney. There will also be links where you can click on the relevant brand – such as Pixar or Marvel – to filter content which only comes from this source.
The rows underneath this Disney Plus banner include sub headings such as Hit Movies, Recommended For You, Featured, Live Action Movies, Reimagined Classics, Inspired By True Stories, For Kids and Musicals. You can also search for a Disney title using the search bar, or click onto the download icon to see which Disney Plus titles you currently have available to watch online.
Each of the categories and groupings has been carefully curated by Disney, which results in subscribers being able to find Disney shows and movies they didn't necessarily know existed or would have chosen naturally. Beyond Star Wars and Disney Pixar, there could be a TV show you love on offer.
However, if you want a more predictable setup, you can look at sections dedicated to Disney TV shows and movies. There is also a drop down menu in these general Disney Plus sections where you can break categories down into genre, such as Animation, Comedy, Documentary, Kids, Drama, Action/Adventure and Shorts. You can also filter content to find titles which play in 4K Ultra HD.
How to watch
Disney+ has ensured that any device will be compatible with its streaming service. Whether you're on a gaming console, a streaming device or a smartphone, there will be a way to download the Disney Plus app for Disney Marvel, National Geographic, Pixar Marvel, original shows or any combination you desire.
If you want to watch Disney+ on the go, this platform is available as an app to download on Android phones and tablets, plus Apple iPhones and iPads. Those who use Disney+ in a more traditional manner by settling down in front of the TV can use a whole host of smart TVs with the Disney streaming services, such as Android TV devices (including NVIDIA Shield, Mii Box and Sony Smart TVs), LG WebOS Smart TVs, Roku TV and Samsung Tizen Smart TVs.
Another option is to stream Disney+ via games console or set-top box, and your options for gaining access to Star Wars, National Geographic, new original shows ad Marvel titles are Apple TV (4th Generation and above), Roku, Xbox One and Sony PlayStation 4. The remaining devices compatible for the Disney streaming service are Chromebook, Chromecast, Apple AirPlay, Amazon Fire TV and finally a simple desktop web browser.
Generally speaking, you will need to have an internet connection which is at least 5.0Mbps for HD quality video streaming, all rights reserved, on Disney Plus – which is also known as 1080p. If you can get this without WiFi on your mobile device instead, this is fine, but make sure your 3G or 4G connection doesn't operate with a data cap. Otherwise, you may find that it runs out very quickly, making it impossible to view Pixar Marvel, Star Wars story shows, Marvel originals and more.
Your data will be used up even more quickly if you want to stream Disney content in Ultra HD quality – 4K. This is because you will generally need a 25Mbps connection to facilitate the playback on Disney Plus. If you don't have a good internet connection, or it's unreliable – making it frustrating to stream Disney video – you may prefer to download the titles you want to watch instead. If you do it overnight while you're sleeping, you can watch the movies and TV shows you've chosen the following day without needing to worry about the internet going down or buffering issues with Disney Plus.
How to cancel Disney+
Navigate to the Disney Plus website.
Log in to your account using your username and password.
Click on your profile icon.
Tap on the Account option.
Select Billing Details
Click on Cancel Subscription.
Select Complete Cancellation to finalise the process.
Plans available
The plans available with Disney Plus depend on what types of content you want to watch and how often you want to pay for access to Disney shows and movies. For example, you can buy a subscription which remains valid per year, stick to a monthly standalone plan or bundle services with Hulu and ESPN+ for even more shows beyond Pixar Marvel, Disney Pixar, National Geographic, Star Wars or other such combinations.
To pay for a monthly subscription, you will need to sign up for the $6.99 plan. Alternatively, you can buy a year-long plan which will cost $69.99 a year – or $5.83 a month. If you want to combine Disney Plus with Hulu and ESPN, you can get the bundle for $12.99 a month. As you would be paying $18 a month for each service individually, you're saving $5 a month, or $60 a year. If you want the Disney Plus and ESPN+ bundle along with the ad-free version of Hulu, this will cost $18.99 per month.
Netflix offers price plans ranging between $8.99 and $15.99 a month. Hulu will set you back $11.99 a month. Amazon Prime Video costs $8.99 a month and HBO Now has a price tag of $14.99 a month. This means that Disney+ is priced competitively and the bundle in particular has gathered a lot of interest.
If you want to get the ad-free version of Hulu as well as the savings from bundling this streaming service with ESPN+ and Disney+, sign up for Hulu first. Then, sign up for the Disney Plus bundle using the email you registered for ad-free Hulu. While you will have Disney Plus and ESPN+ accounts set up for the first time, your Hulu subscription will be billed separately. Then, each month, Disney will credit you $5.99 – the cost of the ad-supported Hulu in the original bundle. This will save you money on Star Wars, Pixar Marvel, and other new titles per year.
Trials and subscription options
Disney+ offers all new subscribers a seven day free trial. This enables them to find out if they like the Disney Plus service enough to have a paid subscription for Disney Pixar, Star Wars, and other Walt Disney classics. If you decide not to subscribe, you can cancel your membership without being charged – as long as you do so before the trial period is over. If you do want to keep using the service, you will have needed to enter your card information during the sign-up process, so there's no need to do anything more – your card will begin to be charged the monthly amount.
The Disney+ bundle, combined with ESPN+ and Hulu, doesn't have a free trial in place, so you will need to know you're committed to the Disney Plus content for at least a month before signing up for Walt Disney classics from Disney Pixar and more. Bear in mind that, once you've cancelled your subscription on a standalone Disney Plus account, you won't be eligible for another free trial. Even if you set up an account with a different email address, the system will recognise that your payment method has been used in the past for a free trial and ask you to pay for a Disney Plus subscription upfront. If you want to give Disney+ as a present to someone, you could use a Disney Plus gift card to send a year-long subscription to a friend or family member.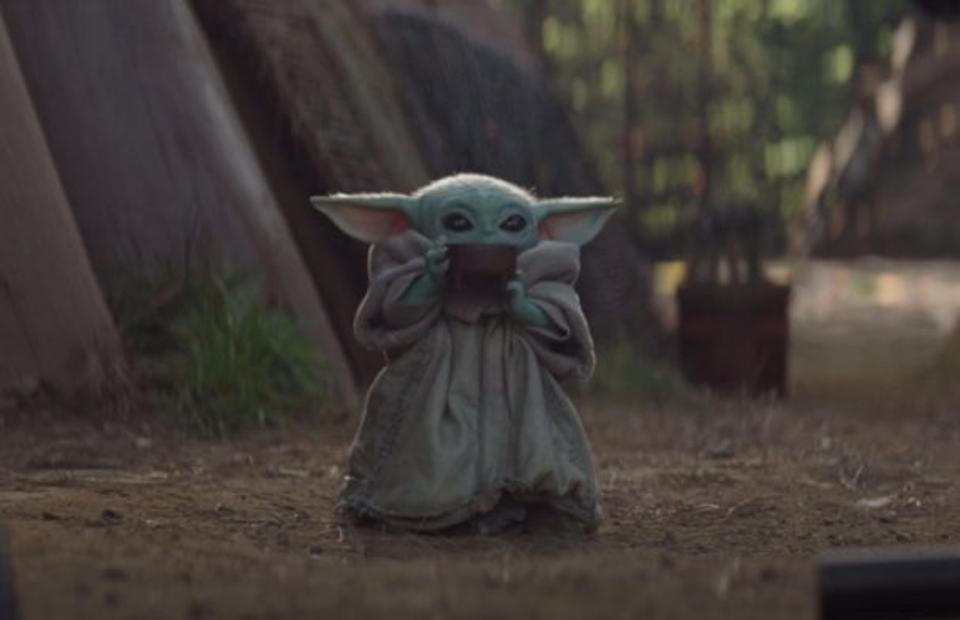 Competitors
It's clear that both new and old content on Disney+ is five star and poses a challenge to streaming giant Netflix, due to its well-established brand name and network of Disney Plus content which long precedes the start of the Netflix venture. There is some work for Disney+ to put in before it reaches the subscriber base Netflix has – namely, 140 million people across the world, along with a huge content library. While there are numerous other streaming services out there, such as Amazon Prime Video, Hulu and HBO Go, Netflix is clearly the main contender for Disney Plus due to its hub of drama, comedy, kids TV, teen movies, anime, documentaries and much more available per month.
One of the challenges Netflix faces now that Disney+ is rolled out is the fact that all Disney content is being removed from its platform to relocate to the new provider. Another challenge is the fact that many classic TV shows such as Friends and The Office are becoming more and more expensive to license, putting extra pressure on the streaming giant to invest in original content and keep subscribers interested enough to keep coming back.
There are many factors to consider when comparing these two streaming services. Firstly, the pricing of each platform reveals that Disney+ comes out on top. Furthermore, Disney+ offers bundles with Hulu and ESPN+.
When it comes to user interface, there are five content sources – Disney, Disney Pixar, National Geographic, Star Wars and Marvel. This clearly differs compared with Netflix's genre-based categorisation.
The main element Netflix has in its favour is its volume of original content – but it's only a matter of time before Disney Plus takes over, as there are a number of new TV shows and movies in the pipeline. That being said, Disney+ is aiming for quality over quantity. With moves such as its purchase of 20th Century Fox – which allowed it to add the entire Simpsons catalog to its library – it's clear that Disney Plus is confident of viewer demand for these big names.
Our verdict

Disney+ is the streaming service that it feels like everyone has been waiting for. With an existing market for such platforms, people were able to watch Disney content, but they couldn't access the entire library in one central hub. Now this dream has been made possible, as the streamer has brought out an archive full of movies and shows many had forgotten about. With new series and classic revivals coming to this company, there will be no end to the amount of content which appeals to people of all ages.
Despite its reputation, which lends Disney Plus a lot of credibility as a high-quality provider of nostalgic family films and the kind of TV shows which shaped our childhoods, there have been a number of technical issues with this platform which can't be easily ignored. For example, the problems at launch led to many frustrated customers being unable to sign up. Other users have since reported problems where multiple icons for the same title have been repeated down the screen while scrolling, producing a 'slots machine' effect. Plus, engineers have needed to take features such as the 'resume watching' bar  down in order to fix them, leaving subscribers without this functionality for a while.
Is Disney+ worth it?
It's clear that Disney+ is a streaming service with incredible promise, and it's sure to challenge every streaming service on the market. With its high profile, universally loved and well-established reputation, Disney+ doesn't need to do much to generate publicity or a subscriber base, and with the addition of original content from movies and franchises that the public love the most, there's very little chance of this venture not going well for the content giant.
It's likely that people will at least be subscribed to both Netflix and Disney+ for a while. Netflix will start feeling the pressure more and more over time once Disney+ continues developing its original content, and it will be interesting to see which brand comes out on top.
How to sign up to Disney Plus
Go to disneyplus.com/welcome
Choose your plan (monthly or annual billing).
Create your account by entering your email address. Click 'Agree & Continue'.
Create a strong password. Use a minimum of 6 characters (case sensitive) with at least one number or special character. Click 'Continue'.
Enter your billing info. Click 'Agree & Subscribe'.
Start watching!
SIGN UP NOW