The first explosive episode of all-new Keeping Up With The Kardashians premiered on E! on March 26, and fans are still reeling after the events that took place. From Kylie's severe illness to a physical fight between Kim and Kourtney, there is plenty to get stuck into with the premiere of season 18.
The latest episodes are now available to watch on Sling TV, FuboTV, Hulu, AT&T TV Now and YouTube TV, so here's what you have to look forward to:
Kim and Kourtney get into a physical fight
The two sisters began fighting after Kim said that Kourtney had less of a work ethic. Kourtney was angry and said that she would 'f**k you up' to Kim. The pair clawed at each other, began throwing things and issuing slaps, with Khloe stepping in to try and separate them.
Kim turns down a Paris fashion show offer
The Kardashian sister was offered $400,000 to appear as a model in the show. She would have been filling in for Kylie at the Balmain Spring 2020 show, as she was set to be the artistic makeup director then model. However, Kim laughed as she read the texts and said she wouldn't do it as she wanted to keep her brand – KKW Beauty – and Kylie Cosmetics separate.
Get a free trial of Sling TV here for the latest KUWTK episodes
Get a free trial of FuboTV here for the latest KUWTK episodes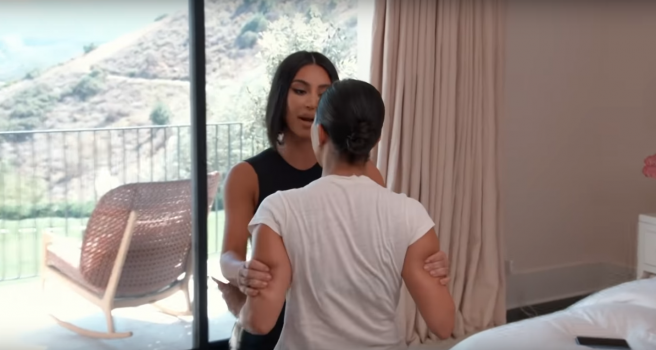 Kylie Jenner gets sick
Kylie, 22, became ill with strep throat and a staph infection. She was reportedly unable to move and had to check into the hospital. The development led to Kris, 64, asking if Kim and Kendall Jenner could step in.
The Kardashians explain what they've been up to since the last season
Before the explosive argument, each Kardashian explained what their lives had been like since the previous instalment. Kim and Khloe had taken their children to the Bahamas, Kourtney had taken hers to Italy and Idaho, and Kylie had celebrated her 22nd birthday with a yacht trip around Europe.
Get a free trial of Sling TV here for the latest KUWTK episodes
Get a free trial of FuboTV here for the latest KUWTK episodes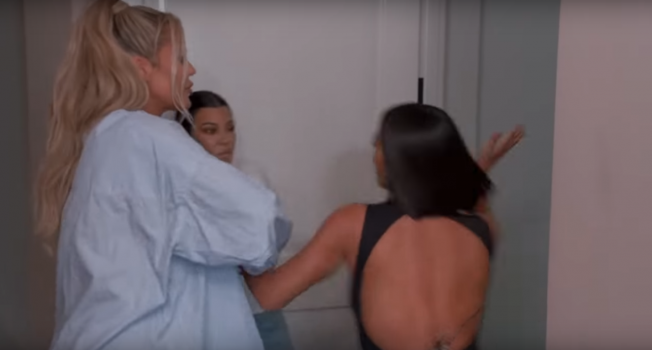 Kim makes up with Tristan
Kim had fallen out with NBA star Tristan Thompson, 29, after he cheated on Khloe when she was pregnant with their daughter True. While he and Kim had made up, their relationship wasn't as strong. However, Tristan reached out to Kim when she was launching her shape wear collection SKIMS during Fashion Week in New York City.
Khloe and Tristan have an awkward encounter
Tristan visited Khloe's house, and while he was meant to be there for time with True, he ended up at a dinner with Khloe, Kim and Kris. She said she felt uncomfortable at the meal, and later told Kim that having him over was 'just a lot so soon'.
Get a free trial of Sling TV here for the latest KUWTK episodes
Get a free trial of FuboTV here for the latest KUWTK episodes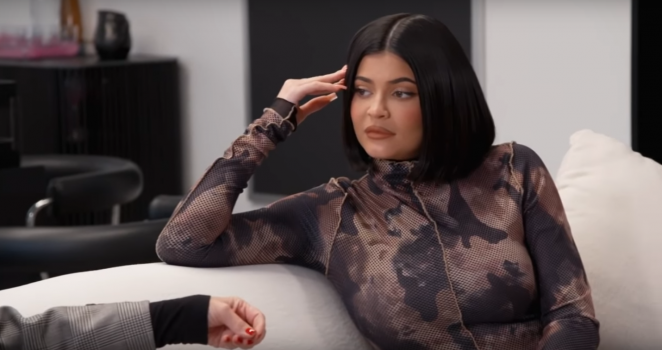 Kourtney gets annoyed about filming
Kourtney became unhappy with the need to film for KUWTK in Calabasas, saying that 'There's probably gonna be 40 people in my house today. I honestly don't want to film. Like, ever again.' Kim later said that Kourtney was constantly 'super-negative' and had 'bad vibes'.
Khloe sides with Kim over Kourtney
Kourtney began to feel left out as her sisters Kim and Khloe sided against her. She said in a confessional that she and Khloe had once been a united front against Kim. However, Khloe and Kim were now making 'jabs and comments all the time'. Khloe said to Kourtney: 'You've become a different person, not in the best way in some areas.'
Here's how you can tune into Keeping Up With The Kardashians on E!
Sling TV – A Sling Blue free trial offers unlimited entertainment options.
FuboTV – Make the most of your free trial immediately with a huge range of TV shows.
Hulu – Get all the top TV shows with Hulu Live TV right away.
AT&T TV Now – Stream both live and on demand TV with no contract now.
YouTube TV – Enjoy the latest episodes of your favourite shows instantly.
Related Articles

Choose from thousands of TV shows and movies.
Get stuck in with no fixed contract now.