HBO fans will be excited to know that they can watch almost 500 hours of shows and movies until the end of April.
The offer is available for customers subscribed to Hulu or Hulu Live TV, and It's available directly from this streaming platform.
Viewers can enjoy top movies such as Crazy, Stupid, Love and Pokemon Detective Pikachu, plus classic series like The Sopranos and Veep.
Adding HBO to a Hulu plan once this free offer is over will cost users $14.99 a month, providing access to shows like Silicon Valley and True Blood.
You can sign up for Hulu Live TV right now to make the most of this deal. Alternatively, if you're reading this once the offer has expired, but still want HBO content, you can sign up right here.
Related Articles
Unlimited movies, TV shows, and more. Watch anywhere. Cancel anytime.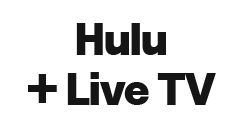 Choose from thousands of TV shows and movies. Get stuck in with no fixed contract now.