There are many ways to watch election updates live, and we have rounded up the best options for you on top channels ABC, NBC and Fox.
NBC
NBC is offering live election coverage with NBC News Special: Decision 2020 Election Night from 7pm ET. The show will continue throughout the night, so stay tuned to see what happens as the results unfold.
CBS
Check out CBS News 2020: Election Night America Decides from 8pm to 11pm ET for 2020 election updates. The Late Show With Stephen Colbert and The Late Late Show With James Corden is on afterwards, and CBS Morning News airs as usual at 6am.
PBS
There is a PBS NewsHour Special: Election 2020 airing between 6pm and 2am ET on this channel. The election night newscast will be showing coverage of the 2020 election results over 8 hours.
ABC
ABC is providing election day updates from 7pm, when they offer Election Night coverage on stations in the US as well as on ABC News Live. The coverage is provided by George Stephanopoulos, David Muir and Linsey Davis.
Fox
Fox is airing coverage and analysis of the election live from 8pm ET, with updates on the race going down between Donald Trump and Joe Biden. There are two hours of coverage planned on this channel.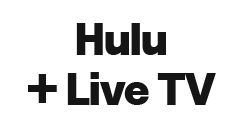 Check out NBC and ABC coverage with Hulu Live TV.

Check out CBS coverage with CBS All Access.

Check out Fox coverage with FuboTV.