Dancing With The Stars is certainly delivering fans a hefty dose of entertainment this fall, and Nelly is one of the top attractions on the ABC show.
During the latest episode on Monday night (October 26, 2020) he was seen looking unrecognisable dressed as Freddy Krueger as he took to the stage with pro partner Daniella Karagach.
The pair danced to I Can't Feel My Face by The Weeknd and made use of the Argentine Tango. In fact, he landed a nine out of ten score from each of the judges – his highest score so far in the show, with a total of 27.
Meanwhile, Coach Monica recently got eliminated from the show. The Monday night show saw her given the boot from season 29, and she commented that 'I've had such a wonderful time here and I think Val and I were just hitting this perfect partnership.
'It'll definitely feel a little weird tomorrow when I get up and I won't be going to meet Val for rehearsals.'
The next episode of Dancing With The Stars airs on Monday, November 2 at 8e/7c on ABC – and fans will see a dramatic Double Elimination night. ABC can be streamed with a free trial of Hulu with Live TV.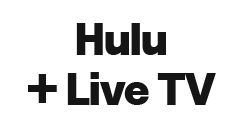 Stream ABC free with Hulu + Live TV.