Anime fans have been concerned to find that One Piece has been signalled as expiring on Hulu imminently.
Taking to Reddit, users asked if the show was indeed going to be leaving. One thread responder said that 'the Toei Animation shows present as if they're expiring every year, but have gotten renewed up until now.
'The couple of 'Shows Being Removed from Hulu this Month' articles I've looked at haven't had One Piece listed, but that could be anecdotal.'
Another Reddit user said 'I looked at other shows and the only ones with the exp note were shows done by Toei'.
The best stance to take is that, as the show has been renewed on Hulu so often for years, it will likely be renewed again.
If not, you could always pester Hulu on Twitter until they put it back!
UPDATE: Hulu has confirmed to us that One Piece is now back up for fans, as of April 16, 2020.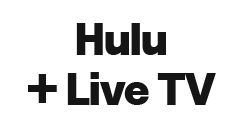 Tune into the shows everyone is talking about. Sign up now and start saving money.