Major League Baseball continues today (August 1st), and we've got all the details you need to stream three games totally live and free.
The line-up is as follows:
Cincinnati Reds vs Detroit Tigers – 6:10pm ET (FS1)
Boston Red Sox vs New York Yankees – 7:07pm ET (FOX)
Houston Astros vs Los Angeles Angels – 7:07pm ET (FOX)
Tune in today to see if the Yankees look likely to snatch the World Series from current favorite the Los Angeles Dodgers.
For those following the coronavirus outbreak in the Miami Marlins, unfortunately there is more bad news – a coach and home clubhouse staffer for the Philadelphia Phillies have both tested positive for COVID-19. This means the Phillies games scheduled for this weekend against the Toronto Blue Jays will no longer go ahead.
To stream the three games listed above live and free, try a Hulu + Live TV 7 day free trial. You'll be able to watch the games on FOX and FS1 via Hulu, as well as access top content like Watchmen and more. Plus, you can even grab a bundle deal with Disney Plus and ESPN Plus, so you'll have access to even more live sports. Why not try a Hulu free trial today?
Related Articles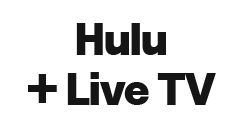 Tune into the shows everyone is talking about. Sign up now and start saving money.